Prince Harry's memoir is coming and the royals are, naturally, nervous. By which I mean they are fully spiraling, there are reports that they're getting "lawyered up," palace staff are looking for "loopholes" (whatever that means), and everyone's convinced some truly wild secrets are about to be spilled. So yeah, just another day in the royal family.
Anyway, Prince Charles is particularly nervous about the book, and reportedly asked Harry about it during a brief meeting before the Invictus Games. Royal expert Neil Sean tells The Express that the Duke of Sussex refused to talk about his book, which caused Charles to end the meeting after ten minutes (mature!).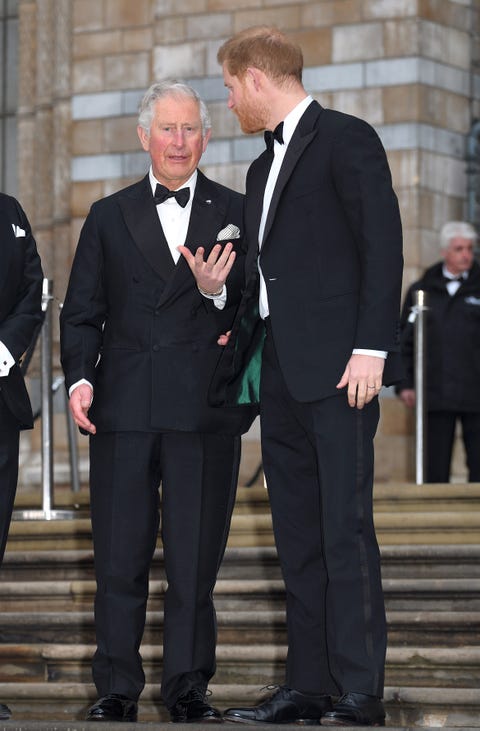 "We know that Prince Charles spent very little time with his son Prince Harry," Neil said. "Charles wanted to have a one-to-one chat but that ended up being a very brief meeting."
"According to a very good source, allegedly, Prince Harry refused to detail anything about his forthcoming memoir to Prince Charles," Neil continued. "The big sticking point this year, being the Queen's Platinum Jubilee and the 75th year of Camilla, the Duchess of Cornwall, Charles doesn't want any negativity. According to that good source, Harry refused to talk about what he put down in his book and how this will pan out. It has been pushed back, and Charles will have to wait and see like the rest of us."
He added, "The fact they are remaining so tight-lipped means there have to be some bombshells in the memoir. Charles then iced his younger son with a very short meeting. He wanted to have a mature, adult conversation about what the book will contain, and whether the royals should be concerned about anything."
Truly can't wait for this memoir, which is said to be coming out this fall, fyi!
Source: Read Full Article