When Ina Garten gave a peek inside her pantry in 2020, fans couldn't help but notice she had a very inexpensive item among her more gourmet staples: a package of ramen noodles. The Barefoot Contessa star finally explained why, saying she was surprised people found it "shocking."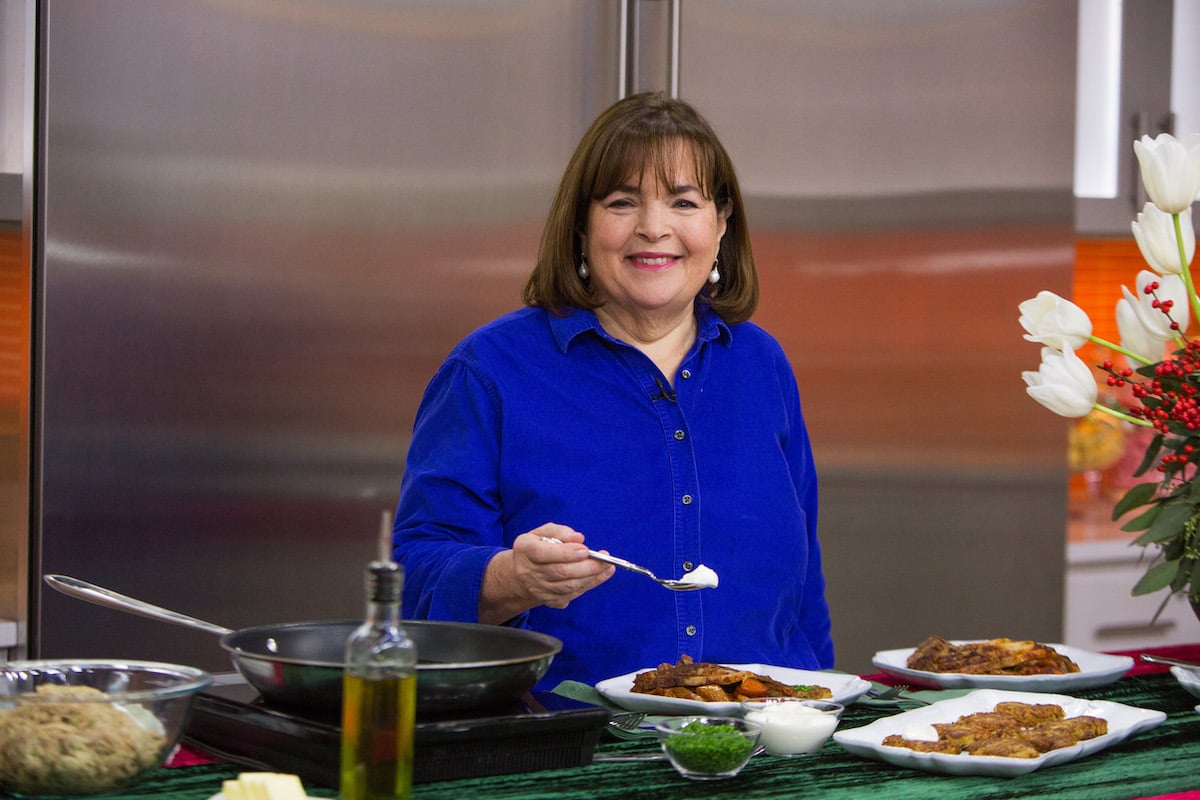 Ina Garten shared why she has ramen in her pantry
In March 2020, Garten gave a glimpse into her pantry, which had some baking staples, sauce, pasta, her famous jar of homemade vanilla extract — and ramen noodles.
"I know so many of you are very anxious about what's to come because I am, too. The one thing we CAN do, though, is cook for the people we love who are sheltered in place with us," she wrote at the time. "Over the next days and weeks, I'll post lots of ideas for delicious things to make from your pantry and fridge — along with substitutions if you only have granulated sugar and not brown sugar, or onions and not shallots!"
"Please stay safe and we will take care of each other through this crisis," she added. "Tell me what's in your pantry and I'll think of recipes for you to make."
During an April interview with Oprah Daily, Garten revealed the reason behind her surprising pantry item — she has a soup recipe that uses the inexpensive ingredient.
"At the start of the pandemic, I posted a picture of my pantry on Instagram and asked if people were struggling to figure out what to do with all the food they'd stockpiled," Garten shared. "In response, everybody went crazy over the fact that I had ramen noodles on my shelf. I'm still not quite sure why that was so shocking, but I actually just wrote a recipe for ramen chicken noodle soup, which will be in the next cookbook."
https://www.instagram.com/p/B94SKHvpnKQ/
Ina Garten's ramen chicken noodle soup recipe
Garten has a ramen chicken noodle soup recipe on her Barefoot Contessa website which uses the packaged ramen but she tosses the flavor packet.
The Barefoot Contessa star sautés carrots in olive oil that's been heated in a pan for five minutes before adding ginger and garlic. She then adds chicken stock to the carrots, ginger, and garlic, brings it to a boil, then simmers it for 10 minutes.
Garten adds roasted chicken to the soup, simmers it for 5 minutes, and adds a small amount of soy sauce. The ramen noodles are added at the end with bok choy or spinach and the soup simmers for another few minutes.
She followed up her pantry post on Instagram with a mention of the delicious soup. "Lots of people said they have ramen noodles in the pantry and so do I!," she wrote. "I made this Ramen Chicken Noodle Soup from ingredients I had in the house. If you're missing something, be creative!"
Ina Garten puts a Barefoot Contessa spin on classic comfort food
While Garten has been known to make simple recipes, most of them have a bit more flair than a package of ramen noodles. Her tomato soup recipe, for example, has that classic comfort food element but adds an extra ingredient that's so Barefoot Contessa.
Her easy tomato soup recipe is made with onions, garlic, crush tomatoes, chicken stock, saffron, heavy cream and orzo — but she also adds something special.
Garten makes a grilled cheese sandwich with gruyere cheese and allows it to cool slightly. Rather than serving the sandwich with the soup, she cuts it into cubes and sprinkles it over the soup as "croutons."
Source: Read Full Article