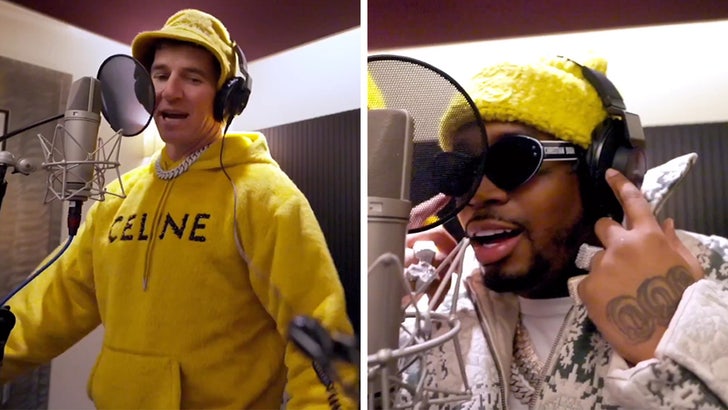 The rap track Eli Manning has been working on with Fivio Foreign is finally here … and let's just say, the former New York Giants star was spittin' some crazy bars!!!
Just kiddin' … but the song is still fun nonetheless!!!
The ex-quarterback, Fivio, and Eli's former center, Shaun O'Hara, officially dropped the song on Thursday … with a hilarious video accompanying it.
In the song — a "Giants on 3" remix to the NY rapper's "1 on 3" tune — Manning and O'Hara take turns rappin' over Fivio's beat.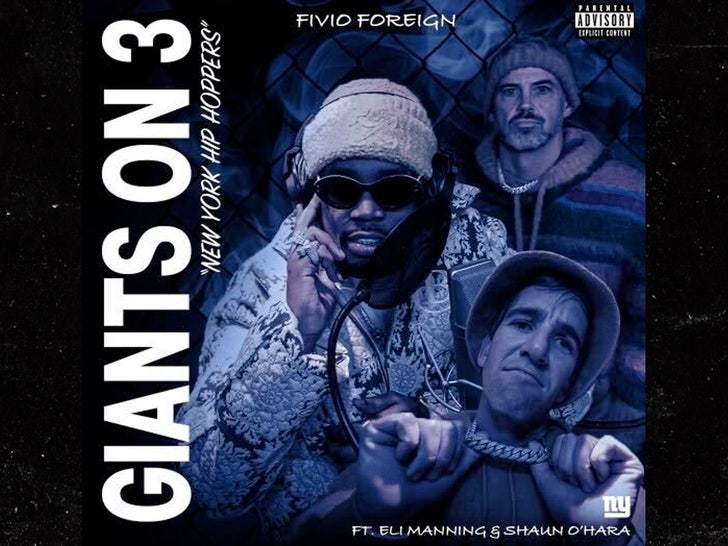 Neither former Giants player is all that great on the mic — but, hey, at least Fivio killed it!
The video, meanwhile, is pretty awesome … Eli and Shaun rocked colorful outfits and did their best to at least pretend to look like they belonged in the booth.
Eli, Shaun and Fivio initially began working on the music earlier this week … when all three were seen in the studio taking shots together.
Fivio's original version of the track is releasing Friday … in the meantime, enjoy the sweet sounds of Eli and Shaun!
Source: Read Full Article