Emma Corrin just hit the 2021 Emmy Awards red carpet, and she went alllllll the way out with her look. First of all, Emma went ahead and wore a casual hat / swim cap, which perfectly matched her buttercup yellow dress. She also went with fingerless elbow-length gloves (which are definitely having a red carpet moment right now) and a fresh, talon-like manicure.
First a look at Emma's hat, which is giving me major Jane Austen attends a swim meet vibes: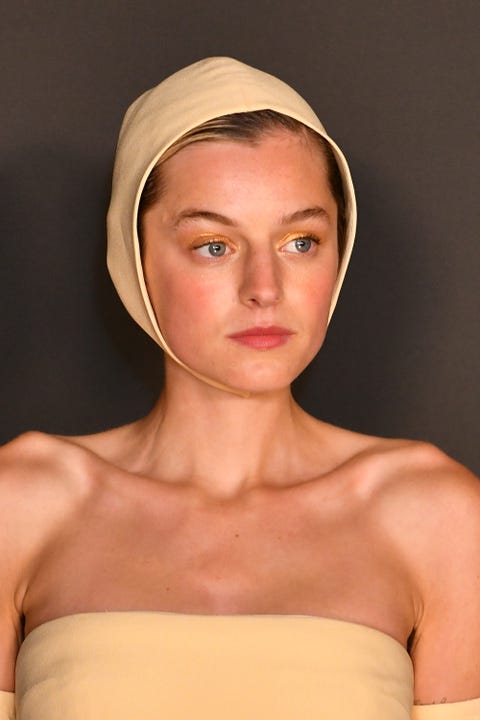 And then we have a close-up look at her gloves / nails: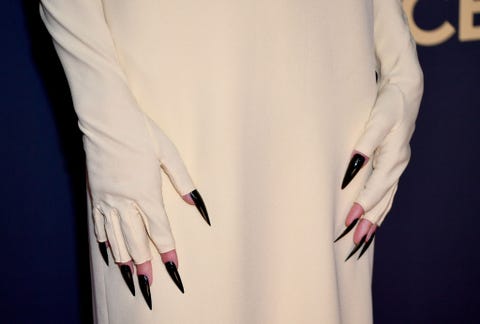 And the whole look together, which, the more I stare at, the more I'm obsessed with: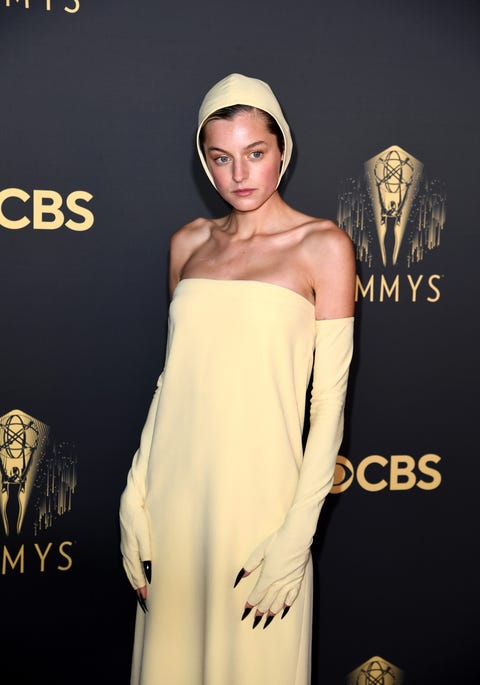 Emma is nominated for Best Actress for her incredible work playing Princess Diana on The Crown, and ended up subtly channeling Diana in her Emmy's look—going with one of her favorite colors, buttercup yellow.
Here are a few pics of Diana in a similar shade: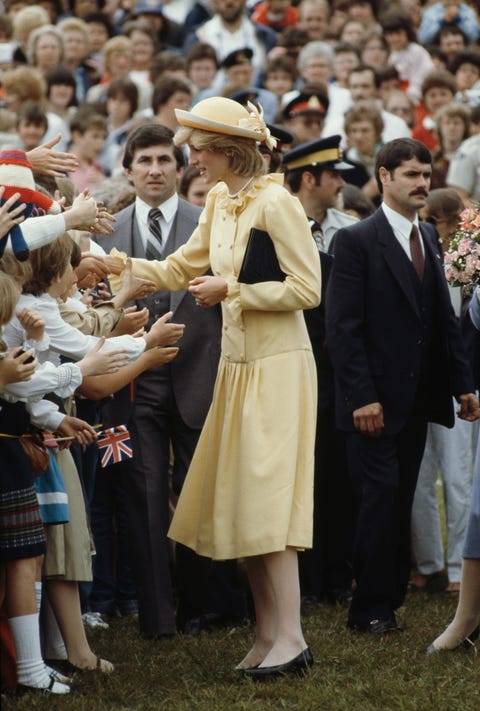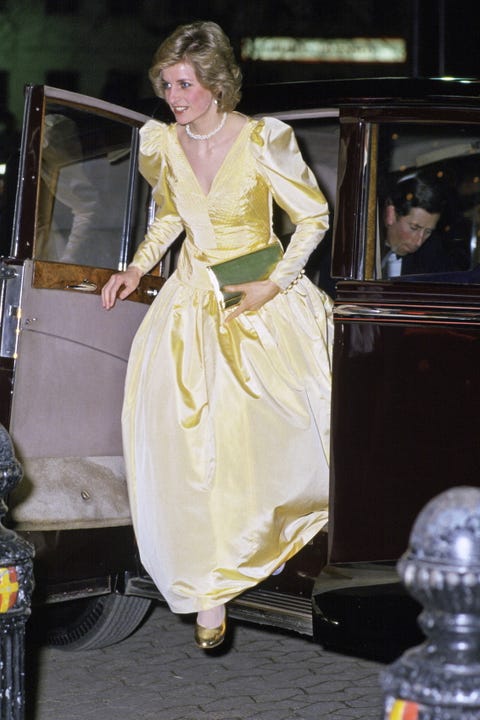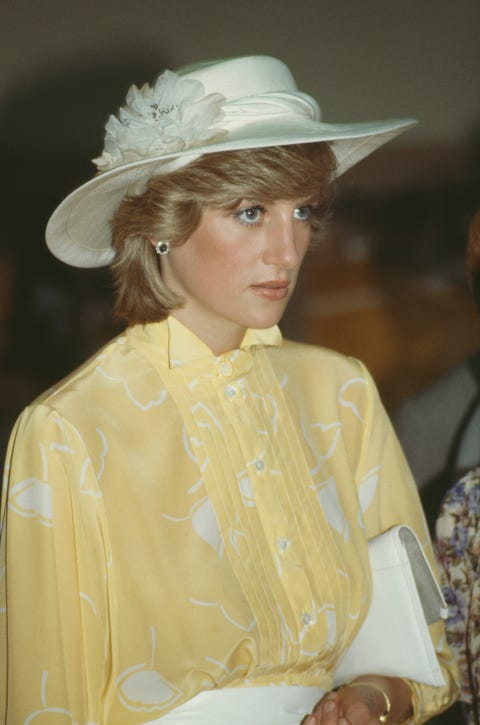 I mean, there's no way that color choice is a coincidence! Anyway, Emma recently opened up about playing Princess Diana to W Magazine, and said she actually hasn't watched her entire season of The Crown just yet.
"I felt very ambivalent toward it. I could," she said when asked if she likes to watch herself on TV. "Some people have a very visceral, absolutely cannot watch myself [attitude]. I felt quite detached from it, and then, when it came to it, I was like, Oh no, no, no. I sort of watched an episode or two and was like, Okay, this has been fine. But it's weird, sometimes I'm scrolling Netflix, and I forget that it's on there, and I'll see my face, and it is so strange. A few times when I've been alone, scrolling, I'm like, Should I just watch an episode? Would that freak me out? What would that be like? It's a weird one."
As a reminder, Emma is up against her Crown co-star Olivia Coleman for Best Actress tonight, as well as Elisabeth Moss, MJ Rodriguez, Jurnee Smollett, and Uzo Aduba.
Source: Read Full Article