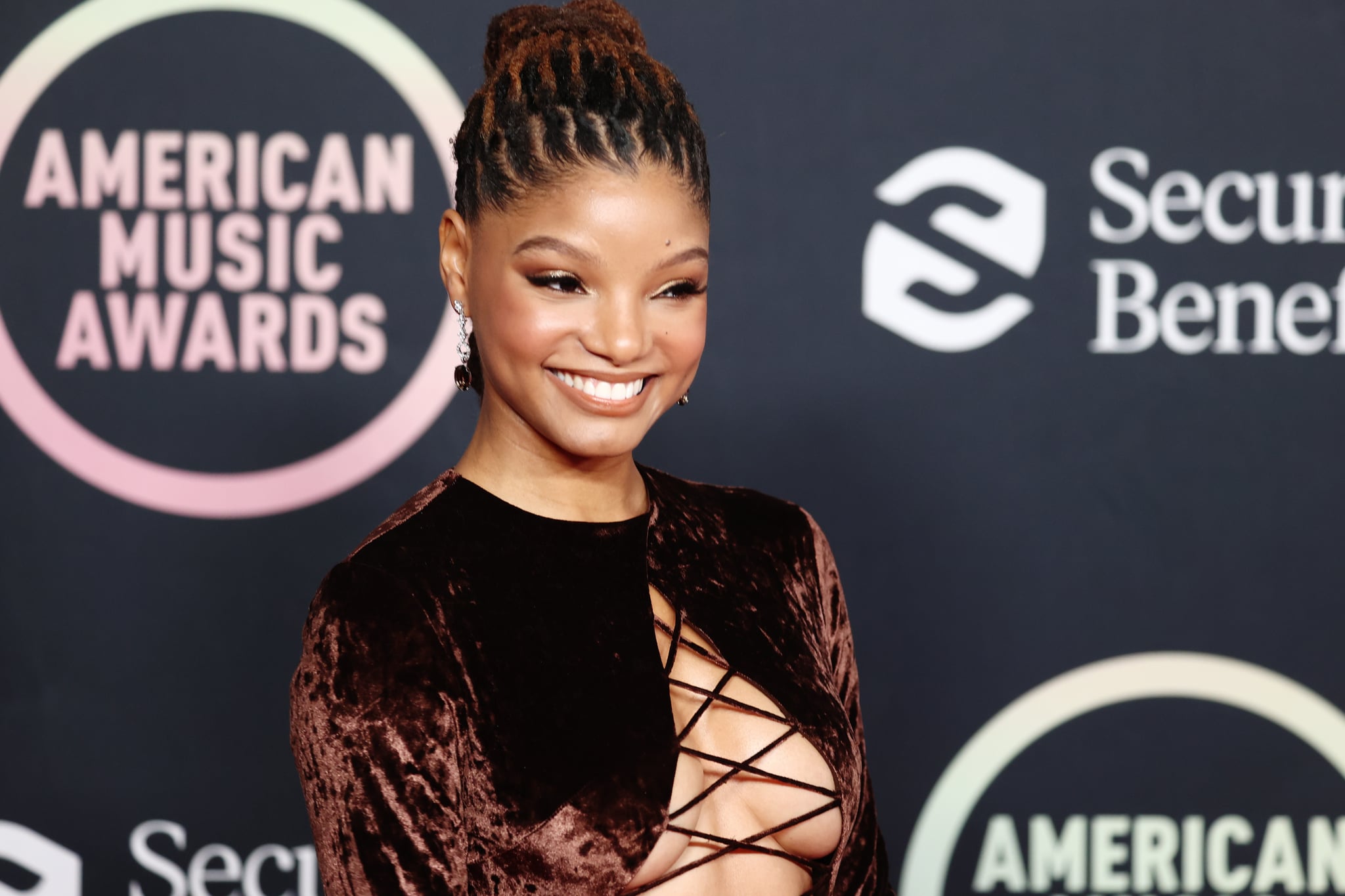 Halle Bailey, one half of the iconic R&B music duo Chloe x Halle, is taking over Hollywood following multiple Grammy nominations for their latest album Ungodly Hour and snagging the coveted role of Ariel in Disney's upcoming live-action remake of The Little Mermaid set for a 2023 release. The singer's interest in music started around the age of 11 when she and her older sister, Chloe, started covering songs on YouTube. The duo's unique sound was an instant hit with viewers and eventually caught the attention of big names like Ellen Degeneres, who invited them onto the Ellen Degeneres Show in 2012. Recognizing their sheer talent, Beyoncé signed Halle and Chloe to her record label Parkwood Entertainment, and they've since recorded two albums, 2018's The Kids Are Alright and 2020's Ungodly Hour. Talented and beautiful, Halle has to be dating someone, right?
Who Has Halle Bailey Dated?
In regards to the dating world and romance, Halle is generally private. The artist has not dated anyone publicly in the past. She did, however, speak candidly on her type of man in an Instagram live video with Chloe. In the live stream, she said, "Number one, me and Chloe don't like the same kind of guys. She likes pretty boys." On the other hand, Chloe said Halle likes "a guy with some sort of confidence and swag," to which Halle replies, "Doesn't everyone though?!" As of right now, this is the only glimpse into Halle's dating attitudes.
Who is Halle Bailey Dating Now? Meet DDG
Halle's dating life has recently been a hot topic on social media after she was publicly seen hanging out with DDG. DDG, born Darryl Dwayne Granberry Jr., is a rapper and YouTuber. In 2014, DDG launched his YouTube channel and started making music shortly after. Alongside the success of his YouTube, which now has 2.66 million subscribers, DDG released his first studio album, Valedictorian, in 2019. His 2020 single, Moonwalking in Calabasas, spent 11 weeks on the Billboard Hot 100, peaking at No. 81. The song went platinum in June 2021.
Rumors Halle and DDG are dating began flying when the pair were spotted together at Usher's concert in Las Vegas on Jan. 1. A video obtained by The Shade Room shows Halle and DDG sitting close together enjoying the concert. At one point, Halle even turns to DDG laughing over something Usher did on stage.
https://www.instagram.com/p/CYP2x6sMzH3/
Usher posted pictures on his Instagram story of the pair together backstage after the concert ended, tagging their Instagram handles in the post.
Despite the growing rumors Halle and DDG are dating, neither artist has confirmed or denied a romantic relationship.
Source: Read Full Article