The former 'American Idol' winner takes to social media to announce that she finally brings her baby girl home from the hospital nearly one month after her arrival.
AceShowbiz –Fantasia Barrino couldn't hide her excitement as she's able to bring her newborn daughter home. Revealing that baby Keziah has "kicked the NICU butt" after staying there for nearly one month, the season 3 winner of "American Idol" cried tears of joy.
The 36-year-old broke the happy news via Instagram Story on Tuesday, June 22. Sharing a picture of a welcome home sign placed on her front lawn, she wrote, "Thank You So Much for making me Cry Lol!!! My Baby Deserved it because she kicked the NICU BUTT."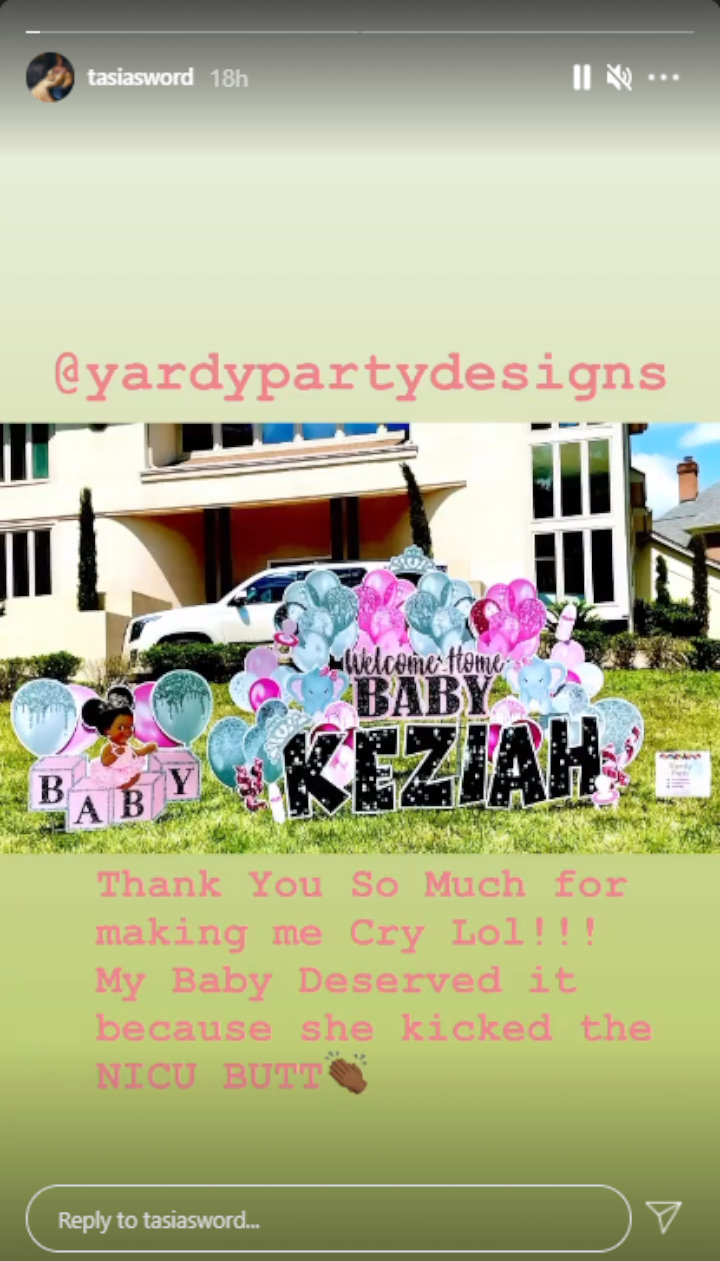 Fantasia Barrino cried tears of joy after she brought her baby home from the hospital.
The "Lose to Win" singer then turned to her Instagram feed to let out a photo of her baby girl wearing a white romper and matching booties. In the accompaniment of the snap, she penned, "Welcome home @keziahlondontaylor."
Fantasia and husband Kendall Taylor welcomed Keziah on May 23. Making public the baby's arrival, she uploaded an image of her standing in front of an elephant in an animal print dress. She captioned it, "The Elephant is the animal I chose to surround @keziahlondontaylor with because it represents patience, strength, power and remembrance. Just a few of the qualities that her presence has brought into our lives and this world."
"We were patient waiting on you to enter this world and we will always remember the strength that it took for me and @salute1st to create something as powerful as your life itself," she continued. "Happy Birthday to our little Angel 5-23-21 and may God keep and cover you for the rest of your days!"
A few days later, Fantasia divulged that the infant was born premature. "Keziah was born a little too early but she is a fighter just like her Mother. When you see the words Strength, Determined, Perseverance, and Unbreakable think of Fantasia Monique Taylor [sic]," she said in an Instagram post.
Earlier this month, Fantasia shared on the photo-sharing platform a behind-the-scenes video from her maternity shoot session, spilling that she had "contractions" throughout the photoshoot. She explained, "The Determination in me is the same thing I see in My Children. While I was doing this photoshoot I was having contractions the entire time."
Source: Read Full Article