While many of us have been relegated to our sweatpants in 2020 amid the coronavirus pandemic, Hailey Bieber has still managed to serve some chic looks on the occasions she's ventured out of the house.
Having recently wowed onlookers in skintight latex leggings by Saint Laurent, and vegan leather pants from Mother, the model decided to switch things up by wearing hot pink hot pants in the middle of winter.
In an Instagram Story shared by Kendall Jenner, Bieber posed in the tiny pair of shorts, which she wore with an oversized sweater and a beanie hat. Meanwhile, Jenner opted for a pair of full-length leggings, with a cropped sweatshirt. But it was Bieber's vibrant clothing that caught everyone's attention, and it's easy to see why.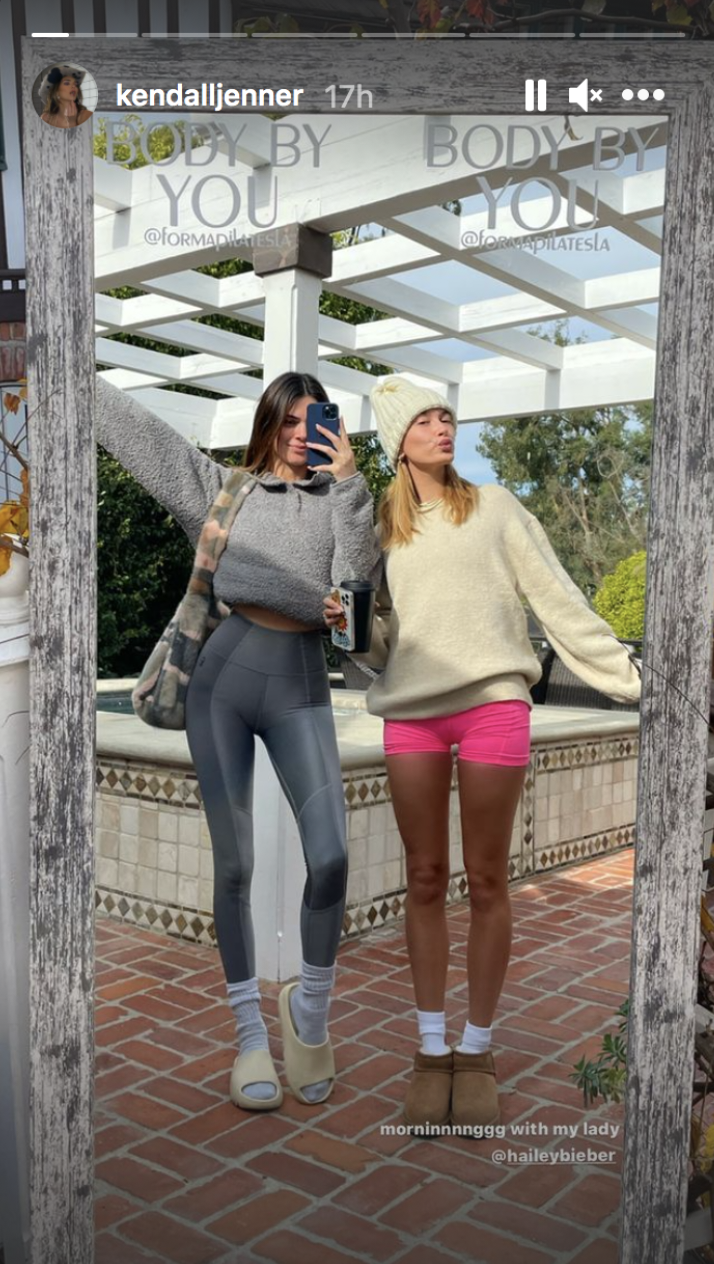 Throughout 2020, Hailey and her husband, Justin Bieber, have been hit with multiple pregnancy rumors. However, they've both been quick to set the record straight. Earlier this month, during an appearance on The Ellen DeGeneres Show, Hailey's husband opened up about whether they were planning on expanding their family anytime soon. He told the talk show host, "I'm going to have as many as Hailey is willing to push out. I'd love to have myself a little tribe. But it's her body and whatever she wants to do … I think she wants to have a few [children]. At least two or three."
And in early November, Hailey addressed the rumors on her Instagram Stories when she wrote, "Since I know you guys were about to break your lil story @usweekly I'm not pregnant. So please stop writing false stories from your 'sources' and focus on what's important aka the election."
Source: Read Full Article