Jennifer Lopez has long been best friends with Hollywood actor Leah Remini, a former devout Scientologist who cut ties with the religion in 2013. While Lopez has always maintained her friendship with Remini and was invited to Scientologist Tom Cruise and Katie Holmes' Italian wedding in 2006, she never had any interest in the religion herself, which was founded on the sets and beliefs practiced by the late author L. Ron Hubbard.
In 2007, Lopez confirmed her religion in an interview with CBS News, and said she has no problem with Scientology. "I'm not a Scientologist, I was raised Catholic. But it's funny the way people come at it. To me it's so strange. These are some of the best people I've ever met in my life. You know, they're just lovely, genuine people. They way they ask is such a, 'Uh, are you (Scientologist)?' It's such a negative thing and I just don't see it that way."
Lopez was certainly raised Catholic, but little do her fans know that she has a very close family member that has strong ties with the Church of Scientology. To find out who it is, keep reading below.
Jennifer Lopez's connection with Scientology is close to home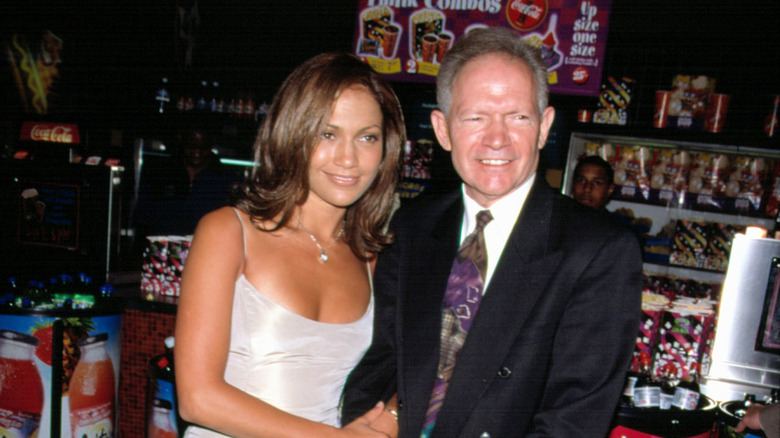 In the same interview with CBS News, Jennifer Lopez admitted that her father, David Lopez, is a member of the Church of Scientology. "My dad has been a Scientologist for 20 years. He's the best man that I know in my life and so, it's weird to me that people want to paint it in a negative way," she said at the time.
However, her friend Leah Remini told People that per Scientology etiquette, Lopez's father "should be disconnecting from her" because she and the pop star are still friends. Lopez associating with Remini is supposedly not ideal for the church because she is someone who has spoken out about the religion. But, the church has explained that disconnection is a personal choice and that no one is forced to cut ties with ex-members or their families and friends, as noted by People.
"The [practice] of Scientology says her father should be disconnecting from her because she's connected to me. And that hasn't happened," Leah told the publication in 2017. "Although I don't want that to happen to Jennifer or her family, it is the [practice] of Scientology. They do it to everybody else who is not a big name." As to why Lopez never joined the Church or Scientology herself, Remini told the Daily Beast that it's because the singer "makes her own decisions." So, how does Lopez's relationship with her father look like today? 
Jennifer Lopez's dad is keeping the faith and his family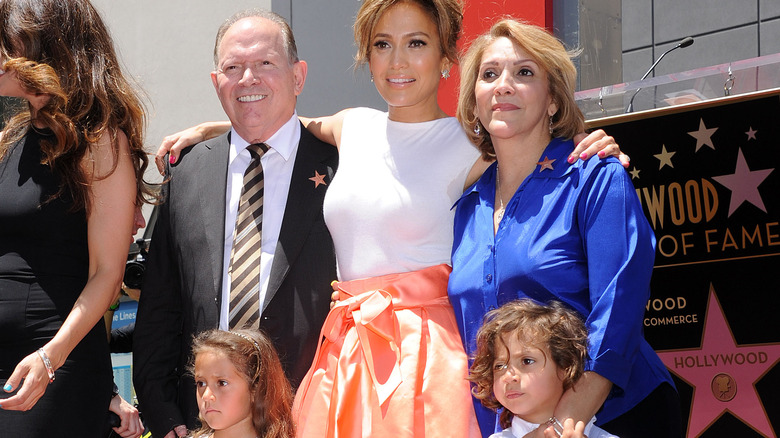 While it appears as though Jennifer Lopez's mother, Guadalupe Lopez, is still a fixture in her life, seeing that she was photographed with Jennifer's partner, Ben Affleck, in Las Vegas during the summer, her father, David Lopez, isn't as heavily involved. In fact, David told the Daily Mail shortly after Jennifer's breakup from Alex Rodriguez that he had no idea they were having problems to begin with. When asked about their split, David told the publication, "I didn't know. If I did, I would tell you 'no comment,' but I had no idea."
With that said, though, Jennifer told Hoda Kotb on the "Today" in 2016 that her father was always incredibly supportive toward her and was also her number one fan. She explained, "He said to me one time, he goes, 'I just want you to know of all the people in the world, there's one person who just loves you and doesn't want anything from you. You have that in your life.'"
Even though Jennifer might not share the same religious beliefs as her father, it sounds like she'll always be "Jenny from the Block" to him.
Source: Read Full Article