James Charles is officially one year older, and by his standards, another year wiser!
The beauty vlogger celebrated his 20th birthday on Thursday, May 23. But just one day earlier, Charles publicly addressed the chatter around his recent return to social media.
As you know, the young star was in the middle of a bitter, online feud with fellow YouTubers Tati Westbrook and Jeffree Star.
It's been a few days since the makeup mavens called a truce and put an end to their drama. Although James remained pretty quiet on platforms like Instagram and Twitter while battling those accusations of betrayal and engaging in inappropriate behavior with men, it appears he's back to his regular day-to-day life.
To Charles, this means posting colorful, new makeup looks and documenting social moments with friends. He defended himself to his followers, tweeting:
"I said I wouldn't be filming for a bit and would pop in on my other socials, point being to focus on living rather than forcing content. Healing for me consists of doing things that make me happy, such as playing with makeup & being social, instead of laying in bed all day."
ICYMI, the birthday boy also attended the launch party for Kylie Jenner's new skincare line, Kylie Skin, on Wednesday night in El Lay.
It was a bit of a shock for fans to see Charles look happier than ever at the poppin' party, especially considering the fact that Miz Jenner unfollowed James in response to the controversial allegations made him.
But it must be water under the bridge now, just like his recent feud. The makeup artist insists that taking a small break from posting and handling his biz offline was a crucial part in creating the peace that exists now.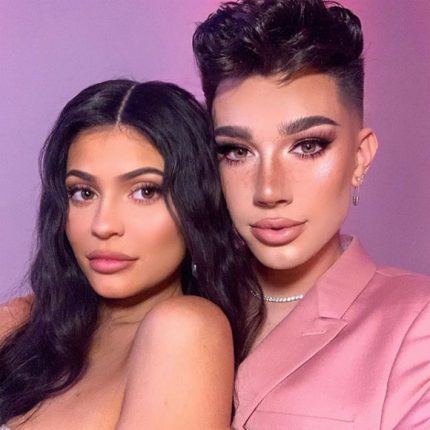 Additionally, getting back to posting on social like every other 20-something year old out there was apparently always part of the plan.
We mean, did you really expect the guy to just disappear forever?
He continued in a second tweet, adding:
"Social media is a part of my life and I like keeping up with all of you, and I know a lot of you like keeping up with me! Posting a few stories of me smiling doesn't mean I'm 'better' or my break was for sympathy ? it means I'm trying to move on with my life and better myself!"
Charles was right about that part — a lot his followers do like keeping up with him!
As we told you, website Social Blade reported that the star has seen an approximately 1.3 million increase in subscribers since putting his beef with Tati to rest.
Happy Birthday, James! Here's to another year of lessons learned and we wish you the best with whatever comes next!
P.S. To find out who else is a Gemini, CLICK HERE.
Source: Read Full Article