Jamie Foxx has always been — and will always be — a ladies' man!
As we reported this week, Jamie and Katie Holmes officially broke up after unofficially being together for years — and have apparently not been together since May of this year.
We've since heard the Ray Donovan actress was the one who ended things with the Ray actor.
Related: Jamie Foxx's Daughter Corinne Struts For Fashion Week!
But why??
According to an In Touch report published on Tuesday, the 51-year-old leading man did not "hide his flirty ways" with other women throughout their relationship.
Per the source:
"He's always turning up to Hollywood parties and L.A. events and being photographed with other women… He's always been this way."
We've definitely seen evidence of that over the years, enough to keep us confused about who he was really dating!
Not surprisingly, Tom Cruise's ex was none too pleased with the behavior. The insider added:
"That's part of why Katie was so hesitant to go public with their relationship… He can't help himself."
Separate from his behavior with women, The Jamie Foxx Show alum's party animal ways caused a rift between the two lovers.
"Jamie and Katie have been arguing nonstop over his partying. For months he's been promising to calm his wild ways, but nothing's changed and she's finally come to the conclusion that she wants to be with a guy who's more mature and ready to settle down."
The pair also suffered from having a bi-coastal fling.
"She also can't keep an eye on him when he's in L.A. and is fed up with doing the whole long-distance thing so gave him an ultimatum — either move to NY or it's over!"
News of Jamie and Katie's relationship first broke out in March 2015 after they reportedly secretly saw each other for two years. They've apparently been off and on, and always on the DL since.
But now that the couple is dunzo, it appears Jamie has already moved on!
As we reported, last Friday night, the Blame It singer was spotted holding hands with Sela Vave after attending Lil Pump's 19th birthday party at Bootsy Bellows in West Hollywood.
The aspiring singer is just 21 years old, 30 YEARS his junior! To make matter more awkward, she is also four years younger than his daughter, Corinne Foxx!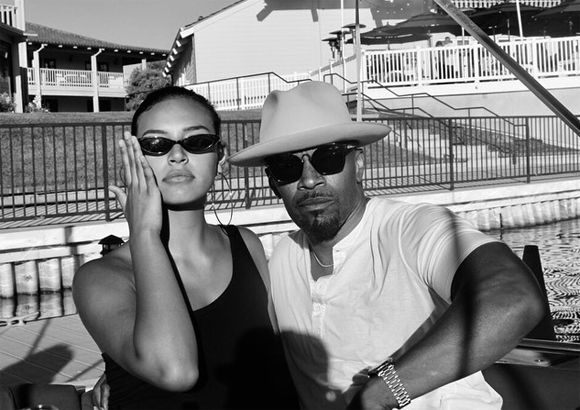 It's not yet clear if the two are definitely an item or not, and considering Jamie's nonstop flirting… it may be hard to tell for sure for a while!
What do YOU think about this possible reason behind the split??
Related Posts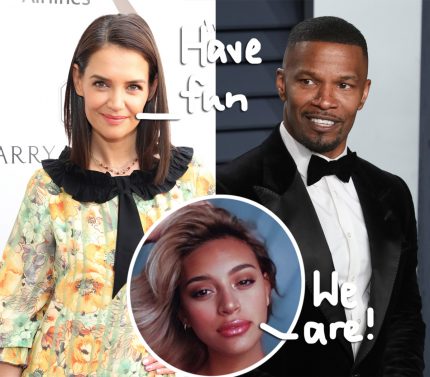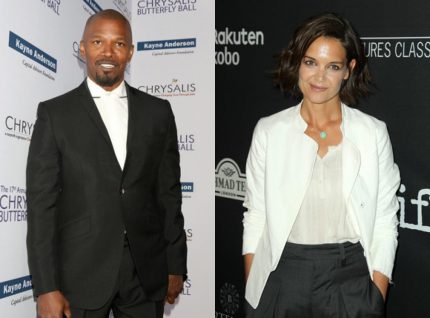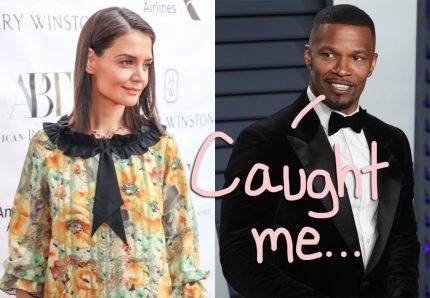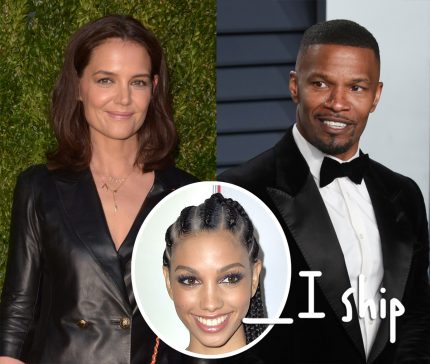 Source: Read Full Article