Jersey Shore: Family Vacation fans are hopeful for a reunion between estranged couple Angelina Pivarnick and Chris Larangeira after the reality star added her married name back to her social media account. Larangeira reportedly filed for divorce from Pivarnick in January 2022 after two years of marriage.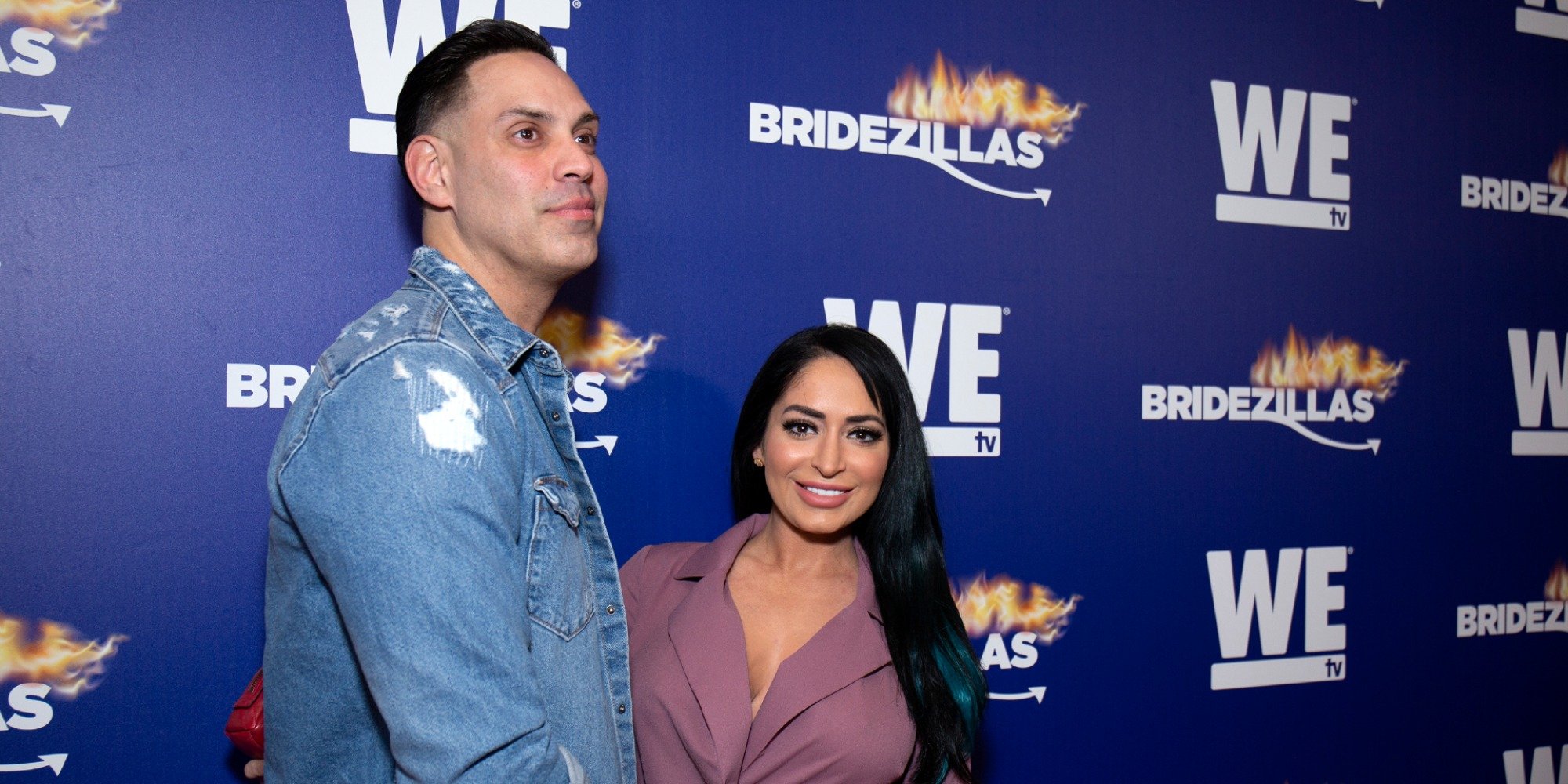 Angelina Pivarnick and Chris Larangeira's relationship timeline
Pivarnick and Larangeira started dating in 2016 after knowing one another for more than a decade.
They became engaged two years later when Larangeira decorated his apartment with rose petals, spelling out "I Love You Angelina" in flowers after the couple enjoyed a romantic dinner.
They remained close throughout Pivarnick's return to the cast of Jersey Shore: Family Vacation.
The season 3 finale episodes featured the couple's extravagant wedding ceremony and reception.
The couple tied the knot in Nov. 2019 at the Park Château Estate & Gardens in East Brunswick, New Jersey.
However, the evening did not go as planned. A cringe-worthy speech presented by roommates Nicole "Snooki" Polizzi, Deena Cortese, and Jenni "JWoww" Farley was not well-received by the bride and groom or their guests.
This incident caused a ripple effect throughout the cast and reportedly caused stress in the early days of the couple's marriage.
Throughout the early months of lockdown at the beginning of the coronavirus pandemic, the couple struggled.
Pivarnick told Us Weekly, "It didn't help our relationship out too much. It did the opposite."
Larangeira moved out later that same year during the Christmas holiday season. He eventually returned to the couple's home, where they promised to work on their relationship.
However, when Pivarnick purchased a new home in Freehold Township, New Jersey, in Oct. 2021, The Sun reported her husband's name was not on the deed.
Angelina Pivarnick adds Larangeira back to her social media account
https://www.instagram.com/p/Cd_cC7hO_8G/
In May of 2022, Pivarnick added Larangeira back to her name on the social media platform Instagram.
In a Reddit post, fans noticed the reality tv star made the switch.
They discussed their hope that Pivarnick and Larangeira would give thier marriage another try.
"Oh wow, maybe they decided not to get divorced. Divorce is so difficult it would be great news if they worked it out," wrote one follower.
"Yeah, I noticed. Maybe because their divorce is not final yet," wondered a second fan.
"She has too much drama and anger. This back and forth isn't good for her mental health," a third Reddit user said.
"Maybe she just likes that last name more," theorized the fourth follower.
Pivarnick has not commented on why she chose to add her married name back to her Instagram profile.
'Jersey Shore: Family Vacation' has filmed the second half of season 5
In early March 2022, Jersey Shore fans in El Paso, Texas, spotted the Jersey Shore cast at a local bar where they were filming the second half of season 5. The clan has also filmed in San Diego, California.
The MTV show will reportedly address Pivarnick and Larangeira's separation in the second half of season 5.
There has been no official word from MTV if Larangeira will appear in the upcoming season of the series.
Jersey Shore: Family Vacation split the last two seasons of the series into two parts.
The first half of season 5 consisted of 12 episodes. Therefore, more installments should air later this year before season 5 officially comes to a close.
MTV has not yet announced when new episodes of Jersey Shore: Family Vacation will air.
Jersey Shore: Family Vacation is currently on hiatus.
Source: Read Full Article