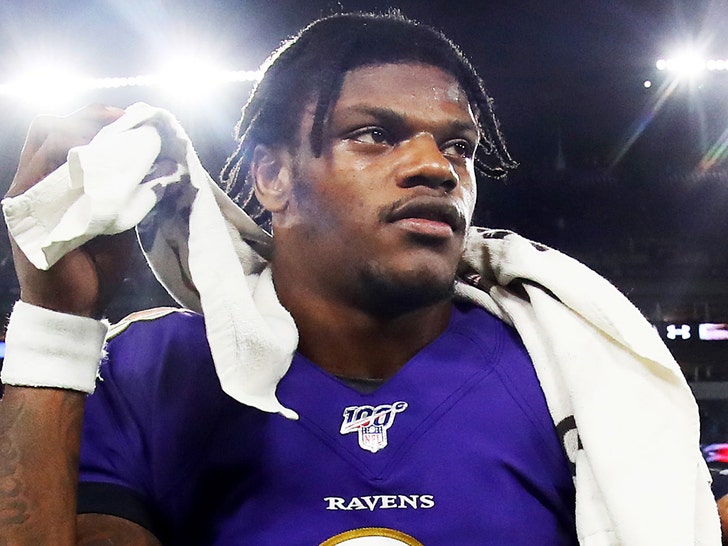 12:09 PM PT — Ravens head coach John Harbaugh called his QB's tweet "out of character" on Monday … and he said he's now urging the Baltimore star to just stay away from Twitter following games.
"It's never going to be positive," Harbaugh said. "It's not going to be a nice place. I think that's kind of reflected in Lamar's response because what he said was just so out of character for him."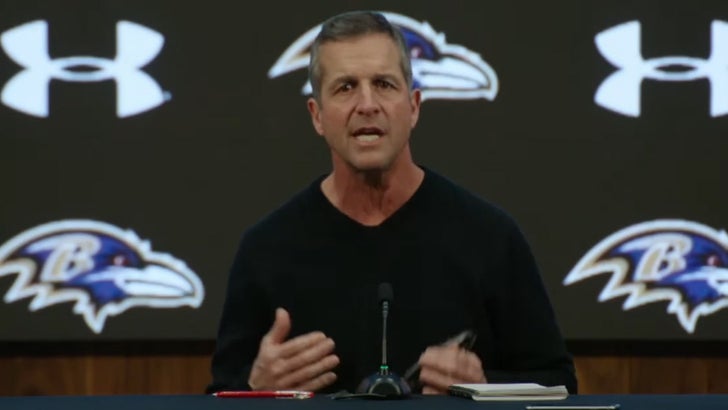 "It's not the way he speaks, it's not the way he talks. It's not the words he ever uses. I've never heard him say things like that before."
Harbaugh emphasized that Jackson has the "biggest heart" and that this incident was just a case of his emotions taking over after being trolled following a loss to the Jaguars.
"He's one of the biggest competitors I ever met."
Lamar Jackson deleted a vulgar Tweet Sunday night … a few hours after going in on a fan who criticized his play on Sunday.
"When someone asking for over $250 mil guaranteed like [Lamar] … games like this should not come down to [kicker Justin Tucker]. Let Lamar walk and spend that money on a well-rounded team," a fan wrote on Twitter shortly after the Ravens lost a shocker to the Jaguars.
25-year-old Jackson, clearly emotional, responded …"Boy STFU y'all be cappin too much on this app mf never smelt a football field," before ending the Tweet with a vulgar term.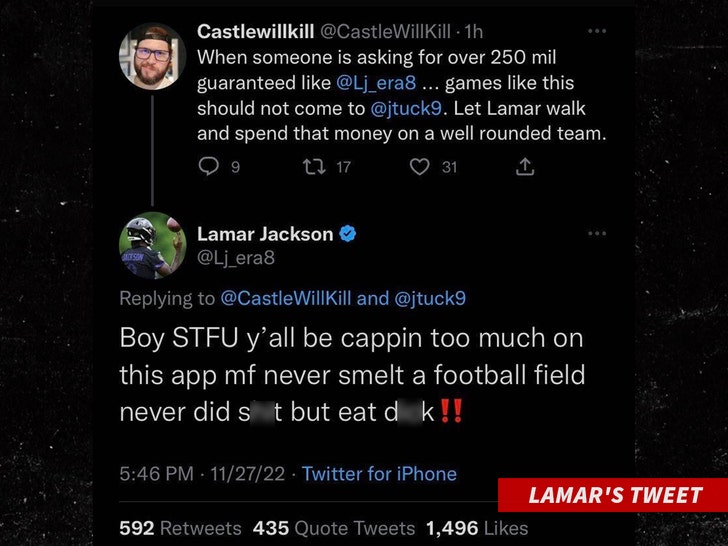 The Tweet remained up for about 3 hours before being taken down.
It was a rough day for the Ravens … who lost a shocker to the 4-win Jaguars. Baltimore's All-Pro kicker, Tucker, attempted a 67-yard field goal for the win as time expired, but came up a few yards short.
Jackson went 16-for-32, throwing for 254 yards and 1 TD. The QB was clearly frustrated after the game, telling reporters … "Nobody likes losing."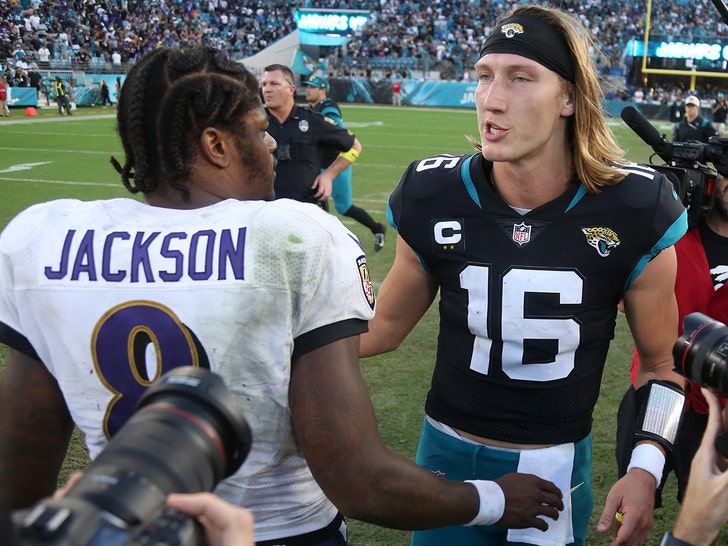 With the L, the Ravens are now tied with the Cincinnati Bengals atop the AFC North at 7-4. Lamar and company will play the Broncos this Sunday.
Neither the NFL nor the Ravens have commented on Jackson's Tweet.
Originally Published — 7:26 AM PT
Source: Read Full Article