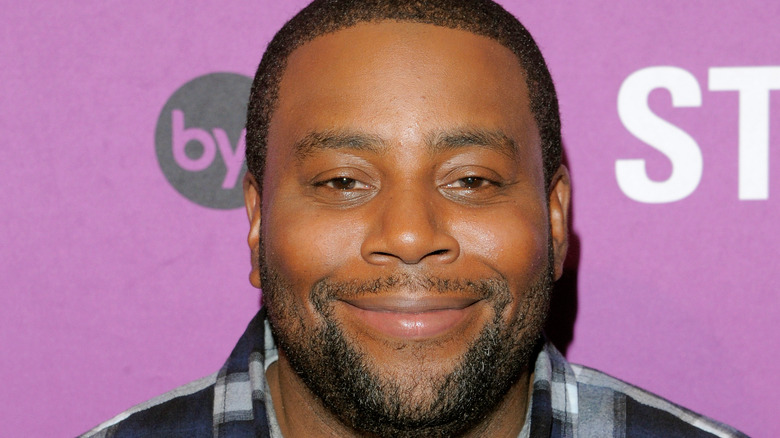 The usual tenure for a "Saturday Night Live" cast member is around nine seasons, per The Wrap, but Kenan Thompson has surpassed that average twice over. Originally making his name on the Nickelodeon shows "All That" and "Kenan & Kel," Thompson made his "SNL" debut in 2003 as the show's youngest performer (via Deadline).
Since then, Thompson has become a record-breaking performer and is currently the longest-serving cast member in the show's history. "He's a master in that studio," series creator Lorne Michaels told The Washington Post. "He knows the best way to do just about everything."
While there have been occasions that Thompson has contemplated leaving "SNL" to forge an established career in film and television like fellow castmates Bill Hader, Kristen Wiig, Jason Sudeikis, and Fred Armisen, Thompson found himself staying on without realizing quite how much time had passed. "Everybody else left to a job. That's what I was waiting on, and then all of a sudden I was in year 13," he told Rolling Stone in 2018.
So what is Thompson's future plan for "SNL"? Well, he's not leaving anytime soon, that's for sure.
Kenan Thompson wants to follow in Tom Hanks' career trajectory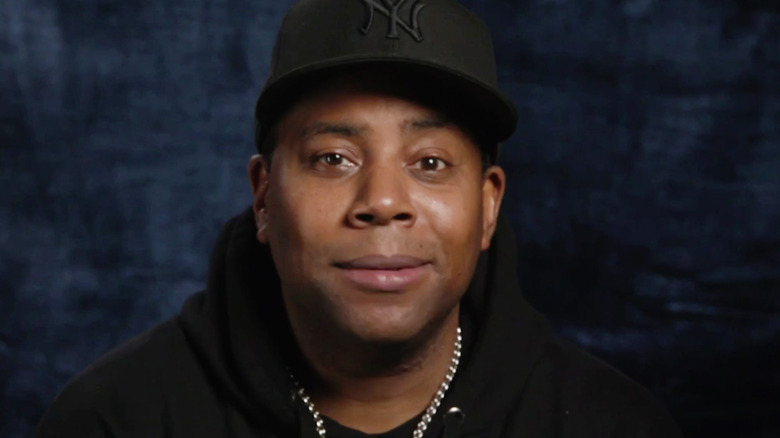 "I keep saying I'm trying to get to 20 [seasons]. So if they don't throw me out of there before, I'm trying to get to 20," Thompson told Entertainment Weekly, adding that it "doesn't make sense" for him to leave even after that milestone. "As long as the show keeps going and they want me to be there and I don't feel like in the way of somebody else's opportunity … I don't really know what to do at this point, as far as leaving is concerned," he said. "Like, why should I ever had to leave?"
That's not to say he doesn't want to eventually branch out from the NBC-sphere. "I would love to take the Tom Hanks approach," he told Deadline. "Do a bunch of comedy and then turn into the biggest movie star ever. That would be so awesome."
And he's managed to stretch his comedic wings somewhat, by starring in his own NBC sitcom "Kenan" while staying on the sketch show (via IndieWire). While "SNL" may seem like a "hindrance" to some, for Thompson it's the "exact opposite," as he explained to Entertainment Weekly. "It's always been a thing that makes people want to have me when I'm unattainable," he said. "So it's worked in my favor to be busy 10 months of the year."
Source: Read Full Article