Kristen Bell is an accomplished actress known for her work on TV shows such as Veronica Mars, House of Lies, and The Good Place. Additionally, fans might also remember her from popular films like Forgetting Sarah Marshall and Frozen.
After more than 15 years of acting in front of the camera, some people think that perhaps it could be time for Kristen Bell to try out something new: late night TV hosting.
From the many appearances she has made on different talk shows, the 38-year-old actress has shown that she is extremely funny and entertaining. So let's take a closer look at what the job of a late-night TV host is like and why it would mean a lot to fans for her to take on this role.
What would Kristen Bell need to do as a late night talk show host?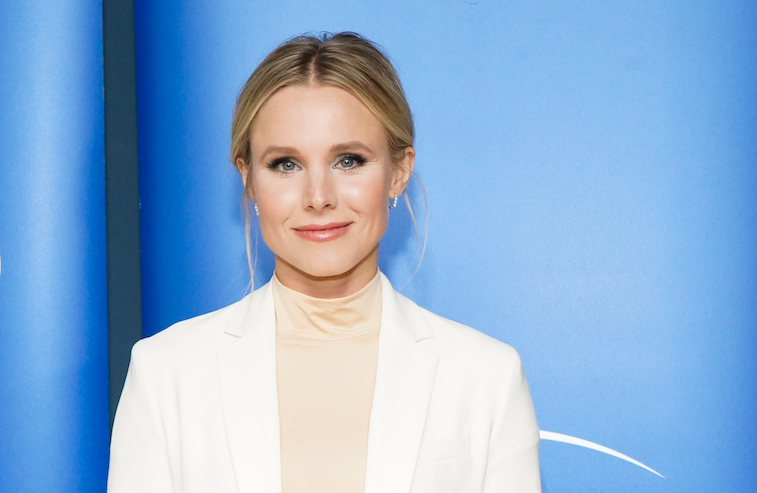 A late night talk show generally airs every night and features a host doing things such as recapping news, interviewing guests, and performing sketches. These hosts are also expected to have comedic talents and be personable to viewers.
Although they usually tape each episode in the evening, late night talk show hosts are still expected to come into work in the morning.
According to Jimmy Fallon, after taking care of his kids in the morning, he usually arrives at the studio at around 10 a.m. Throughout the day, he spends a lot of time meeting with producers and writers to find out what will go on in the upcoming show as well as rehearse his segments.
Kristen Bell would most likely not have a lot of trouble adjusting to such a schedule, even though she has two kids. TV shows and movies are known to have hectic working schedules as well, so Bell might already understand how to get a job done in this environment.
Kristen Bell was a guest host on Jimmy Kimmel in 2017
A good indicator of why Kristen Bell would be a great late night TV host is her enthusiasm when filling in for Jimmy Kimmel in 2017.
She later told Stephen Colbert that she "enjoyed it a lot" and that the experience "was really fun."
Bell also pointed out that she learned being a TV host came with a lot of responsibilities. "I don't think people realize [what an enormous undertaking it is," she said. "It was a huge job."
However, she did mention one thing in particular that she did not enjoy as much and that was the busy pace of filming:
"In between commercial breaks, someone with a headset would run up to you rapidly and then really politely whisper in your ears, like, something about math. They'd be like, 'You wanna cut the Star Wars bit we rehearsed and you also have to minus four minutes and 30 seconds.' And then they'd be like, 'Action!' and you would be figuring out how to talk quicker. It's a lot of on-the-spot math."
Kristen Bell would bring in a much-needed female face to late night talk shows
https://www.instagram.com/p/BuJ5-wKjuNK/
An important part of why Kristen Bell should become a late night TV host is simply because more women are needed in this field.
According to a report by the Los Angeles Times, while late night TV has made huge progress in hiring more female writers behind the scenes, most of the hosts themselves are still men.
Currently, Full Frontal with Samantha Bee is the only late night TV show that features a female host. NBC will premiere A Little Late with Lilly Singh this fall, but we clearly still have a long way to go before there is equal representation across the board.
Kristen Bell having her own show could help more women feel empowered to take on this role and show that being a good host is not limited to just men.
Source: Read Full Article