Kylie Jenner hardly ever answers fans' comments on her Instagram, but every once in a while, she can't help herself. The Kylie Cosmetics founder has been keeping her followers entertained with Instagram photos, videos, and Tik Toks around her house. Recently, though, one fan called her out on her hair — and she clapped back.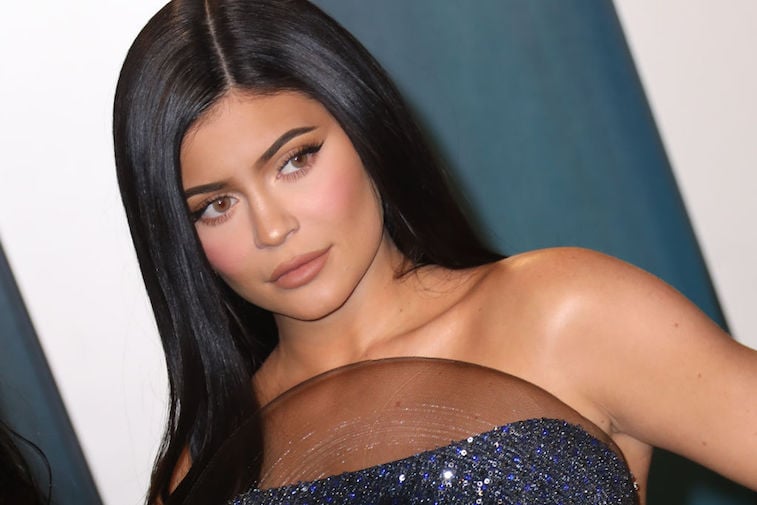 Kylie Jenner has been trying to keep things more natural during quarantine
Ever since the stay-at-home order started in California,Jenner has been trying her best to remain away from the public. She's alsotaken the quarantine as an opportunity to do something for herself: Keep thingsalittle more natural.
Jenner has ditched her super long nails and has been showing off her face with much less makeup. She's posted selfies and videos of her natural skin, and fans were even shocked to learn she had so many freckles. Though Jenner hasn't fully ditched the hair and makeup, she's at least giving her body a little bit of a break.
https://www.instagram.com/p/B_dVrfEnLdb/
Jenner is entertaining fans through her Instagram
These days, not much is going on in the world besidescoronavirus. And celebrities are doing their best to entertain people throughsocial media as a way of distracting the public from all the negativity in thenews. Jenner has continued posting stories and photos to Instagram, and she'seven showed off her cooking and gardening skills while spending time at home.
Jenner has started making Tik Tok videos, too, as a form of keeping her fans entertained. And she's been posting plenty of Stormi, which we always love to see.
She recently clapped back at a fan who insulted her hair
Jenner posted a video with Stormi to Instagram on April 27, during which Stormi was not excited about "going home." Jenner had been staying at her mother's Palm Springs mansion for quite a while, and the three were self-quarantining together. But aside from Jenner dealing with a toddler, there was something else one fan couldn't help but notice: Jenner's uneven hair.
https://www.instagram.com/p/B_gm1XInou1/
"Kylie honey, you need some blending on that hair," one fan wrote. The comment received more than 3,300 likes — which was enough for Jenner to step in and reply. "I know b*tch it's been a long day," Jenner wrote. The reply received more than 11,000 likes, and fans loved that Jenner clapped back – there were more than 200 additional replies from fans. Of course, both comments seemed to be in good fun.
Jenner has been taking quarantine seriously
The stay-at-home orders might not suit everyone, but Jenner hasn't been messing around. She's only gone from her own home to her mother's home, and she has been improving some of her life skills (such as planting herbs) while spending countless hours on her own property. Jenner recently reunited with BFF Stassie Karanikolaou, but otherwise, she's avoided people outside of her family and her ex, Travis Scott.
Jenner has also been advising her fans to stay home; she'sposted things on her stories reminding everyone of the importance of stayinginside, and she's showed off the masks she wears when going outdoors.
Source: Read Full Article