Kylie Jenner is making the holiday special for her daughter Stormi and finding a way to continue the magic she felt as a child, too. Jenner is taking the nostalgia of her childhood Christmas and continuing the tradition for her own little girl.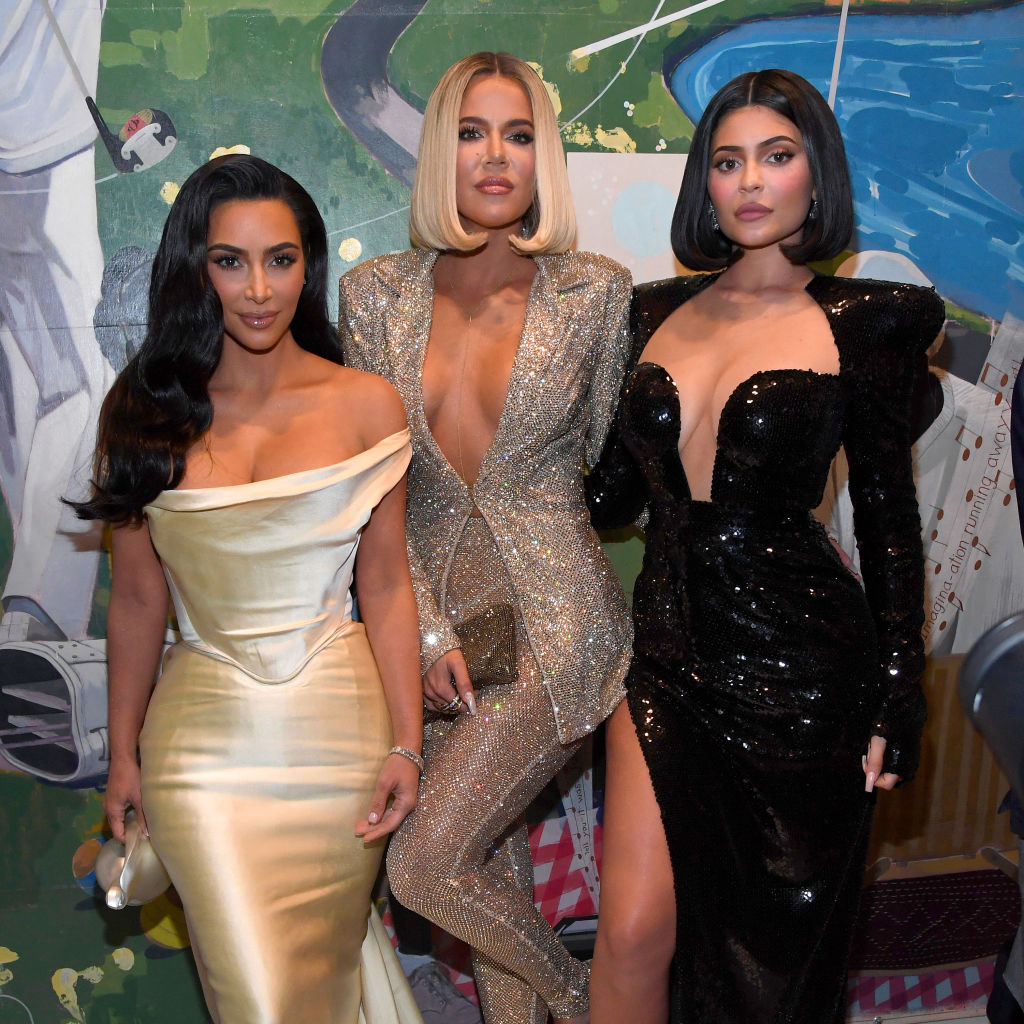 Jenner explained the special tradition from her childhood
In a new YouTube vlog, Jenner gave her fans a look at her Christmas decorations, with a little help from little Stormi.
In the video, Jenner entered her home through a path of poinsettias, then called to Stormi to let her know she was home. Stormi is seen running towards Jenner into her arms for a hug, before saying, "I love mommy. I miss you." It's beyond cute.
Stormi walked with Jenner around the house for their Christmas tour, starting at the Christmas tree which Stormi said is "crazy."
Later, Jenner explained how it was important to her to recreate the type of tree décor she had as a kid, explaining: "I love this because I wanted Stormi to kind of experience what I used to experience growing up, and all the amazing memories that I have."
She continued: "These ornaments my mom had, and I used to love sitting by the tree… they're all different, and just looking at them. I wanted the same thing for Stormi so I got all of these ornaments for her. They're so traditional."
During the tour, she admitted, "I just love, like,traditional little Christmas [decorations]."
Another interesting tidbit from her tour? She likes a good bargain, despite being a billionaire. Jenner explained, "I have a ceramic little town. I think it's really cute. I'm pretty sure I got this from Target. I got most of my stuff from Target."
Jenner gave back in a big way
Earlier in her vlog, Jenner took the "Kylie Truck" to the San Fernando Valley Rescue Mission with her mom Kris Jenner to provide meals, drinks, and toys to those in need. She explained, "I had such a great time meeting all those people and just seeing everybody so happy as we left made the rest of my year."
She noted in the YouTube description: "My mom and I took theKylie Truck to the San Fernando Valley Rescue Mission. Thank you so much to theincredible team at the mission, and to Health Nut and Pressed Juicery forproviding meals and drinks for the families. Wishing everyone a MerryChristmas!"
https://www.instagram.com/p/B5_b_a9nq4o/
The vlog also gave a little insight into Stormi's favorite word lately, when Jenner asked her: "Can I have a kissy? A real kissy?" and then, denied, she asked, "Later? OK, you wanna beep, beep?"
"No!" Stormi responded, as toddlers do, with Jenner noting, "Her new favorite word is, 'No.'"
Jenner explained to Stormi the reason for visiting the rescue mission, saying, "I just want you to know how blessed you are, baby… She'll get it one day." 
Jenner had explained at the beginning of the video how the end of the year is a good time to reflect on what's important, sharing, "I think what I'm most grateful for during the holidays is my family. It's definitely a time where I reflect."
Source: Read Full Article