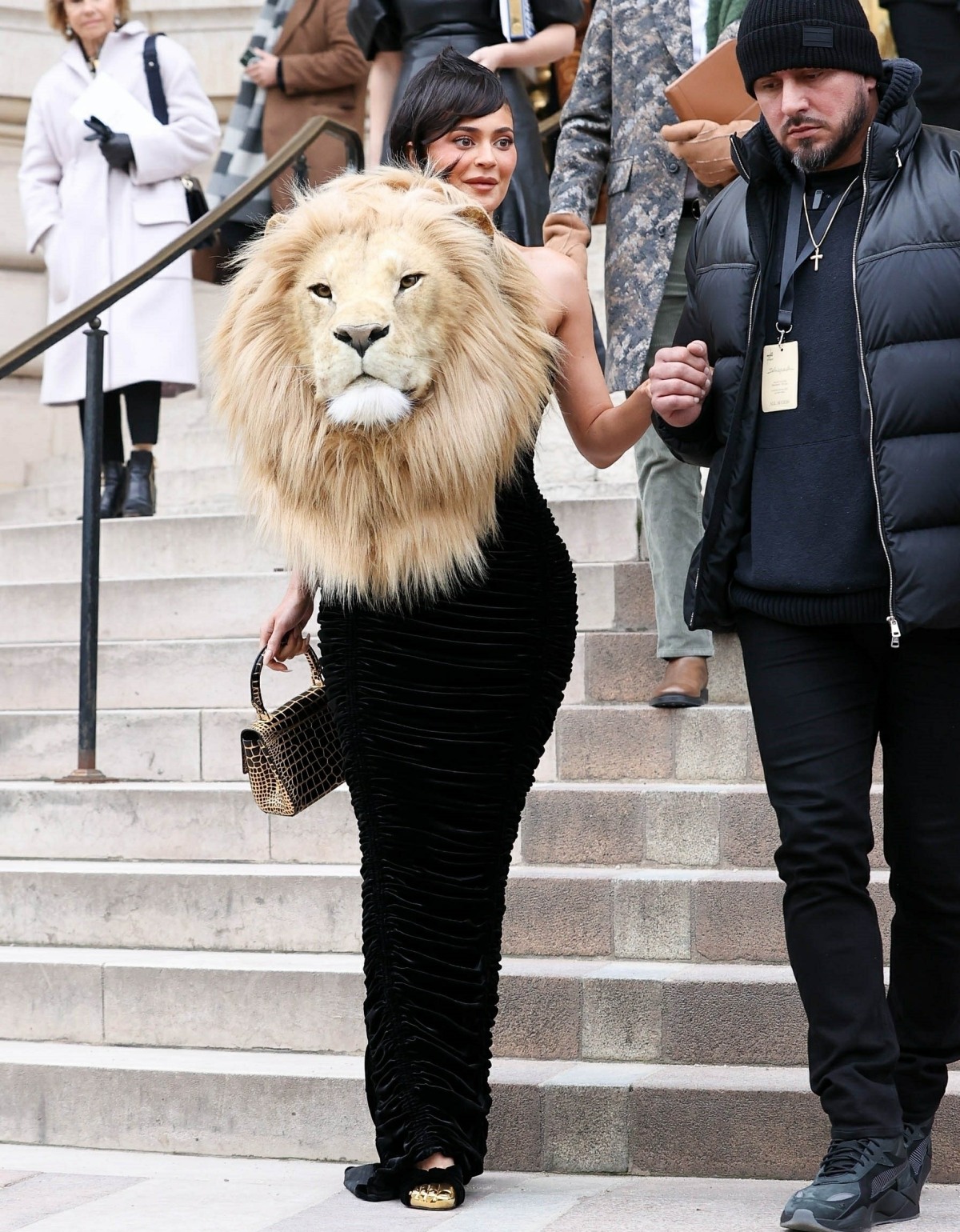 Kylie Jenner is in Paris today for the Schiaparelli show at Paris Fashion Week. Kylie got to wear one of the latest Sciaparelli creations just minutes before the duplicate appeared on the runway. The creation: a black tube dress with a lion's head attached. Kylie is a Leo – she's very into lions. I find it… unsettling? But I'm very middle-class and I have simple tastes. This doesn't look "cool" to me, it just makes me uncomfortable.
Meanwhile, Kylie finally showed her son's face and revealed his name. The child is eleven months old and I don't know why this family treats their sons so differently than their daughters. But here we are – Kylie's son is named Aire Webster, and Kylie left a comment on social media that the boy's name is pronounced "air." Aire used to be Wolf Jacques Webster but after she and Travis lived with that name for a few weeks, they changed it. So now Kylie has Stormi and Aire. Ah, meteorological baby names. Funnily enough, a "source" told People that Aire means "Lion of God." It comes full circle – lions, Leos and air. Also: Kylie and Travis split up again but they've been on-and-off so many times, I just stopped caring.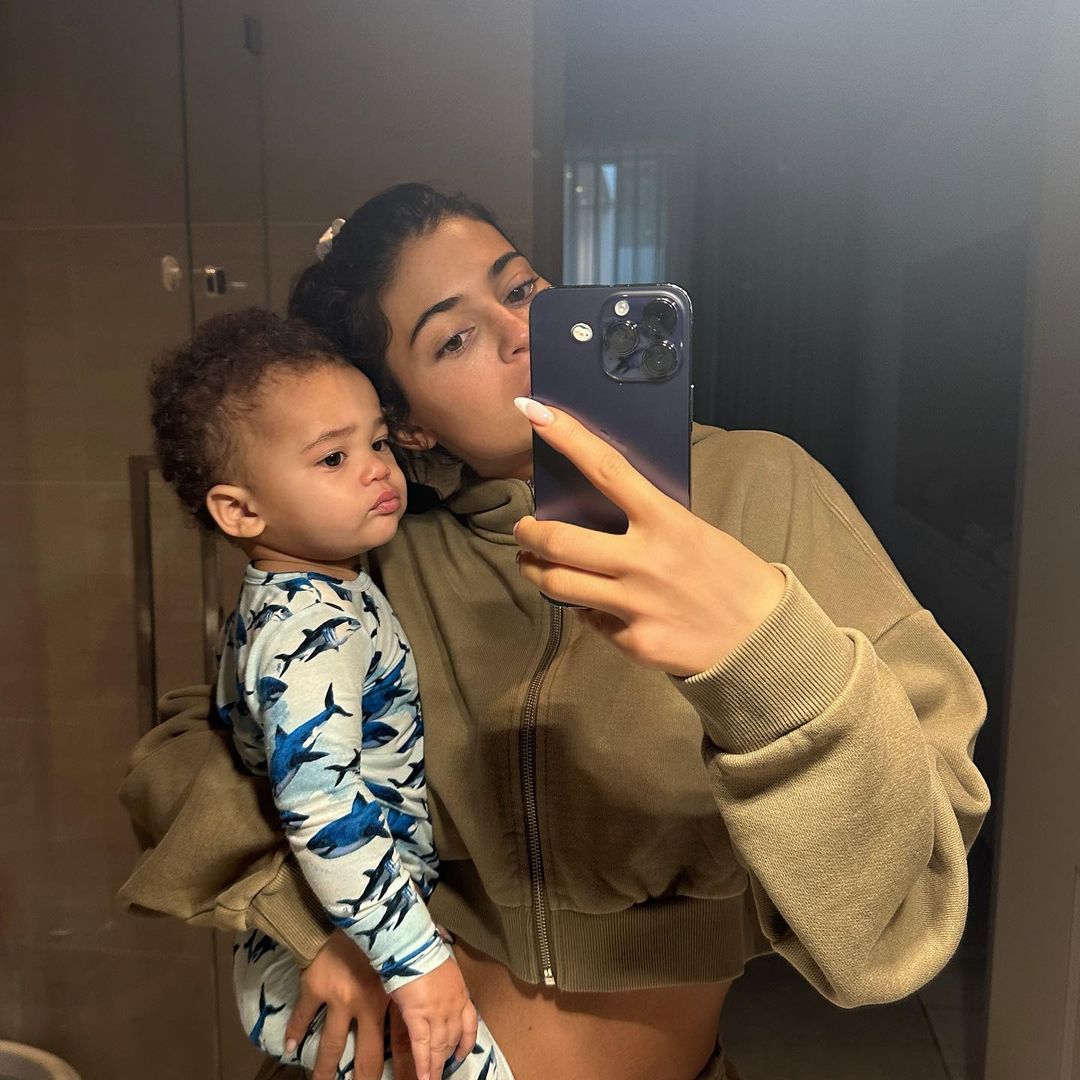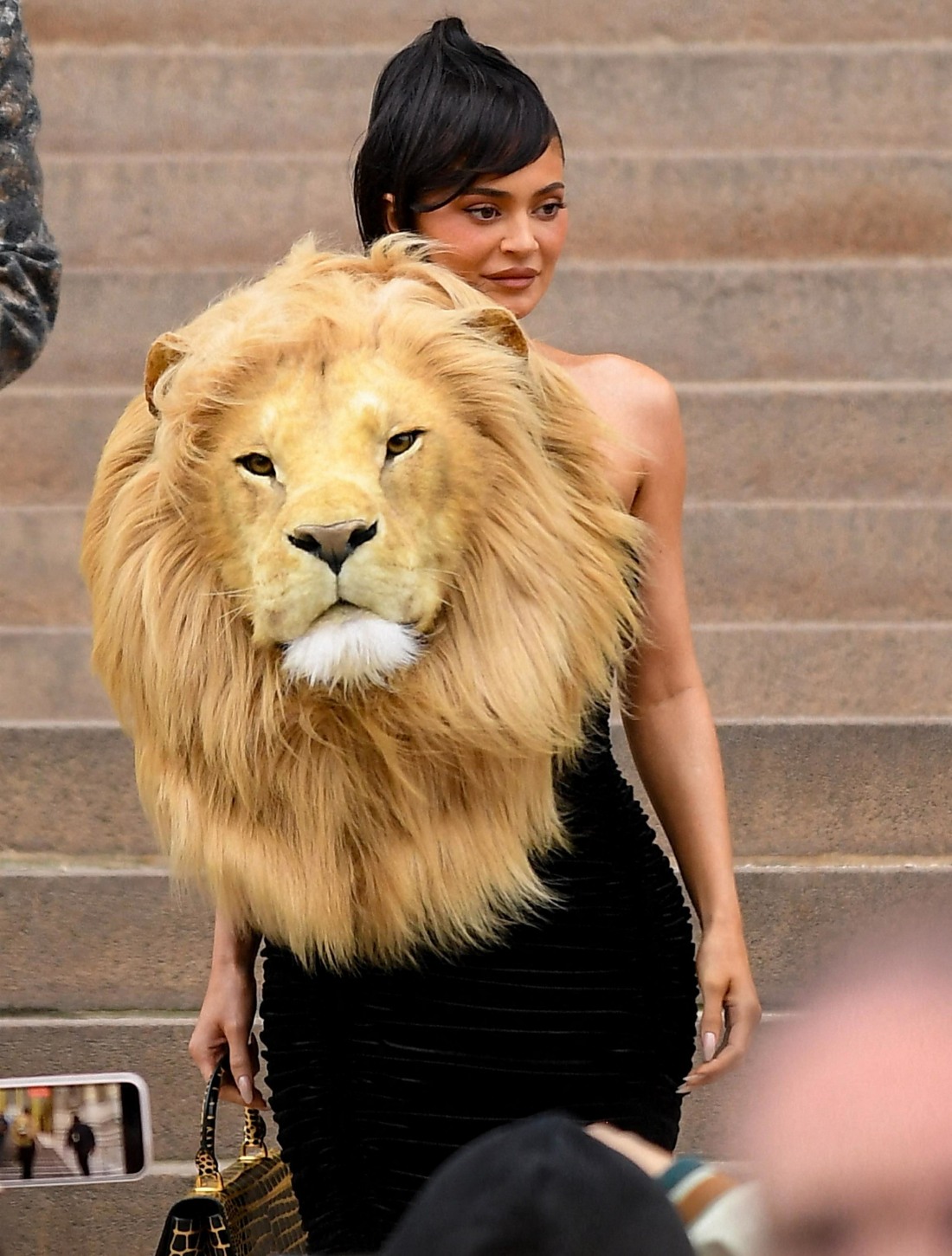 Photos courtesy of Backgrid, Instagram.
Source: Read Full Article