When One Direction broke up and broke approx. a billion hearts in the process, it seemed like the band's impact on everyone was super positive. Now that three years have passed and my tears have somewhat dried, the singers who helped us figure out "What Makes You Beautiful" are looking back with more clarity about the ups and downs of being in an absurdly famous boy band.
Liam Payne reflected on tougher times in a new interview with Men's Health Australia, telling the publication that his time in One Direction was actually very lonely and full of struggles with alcohol abuse.
"When you're doing hundreds and hundreds of [concerts] and it's the same 22 songs at the same time every single day, even if you're not happy, you've got to go out there," he said. "It's almost like putting the Disney costume on before you step up on stage, and underneath the Disney costume, I was pissed quite a lot of the time because there was no other way to get your head around what was going on. I mean, it was fun. We had an absolute blast, but there were certain parts of it where it just got a little bit toxic."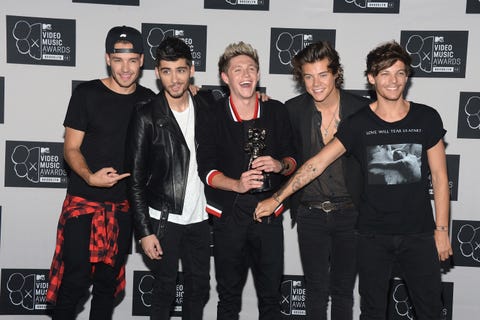 The lingering effects are something Liam still grapples with today. "I still struggle with it now," he said. "I really struggle to say no because I don't like to let people down. It's in my nature."
Thankfully, Liam said he's "out of that scenario" and "back into a sense of normality" again, and he hopes other people in the music industry experiencing similar things are able to get there too.
"It's difficult when you have the level of fame that we had in the band," he said. "There have been a lot of people in trouble with mental health that aren't really getting the help they need, and I think that's a bit of a problem in our industry. It's the same shit that happens to everyone, that's been happening since the '70s. You know what the traps are, and if you are lucky enough, like me, to be able to get out of that scenario and back into a sense of normality, then you know it's a bit different."
If One Direction ever does reunite, like Liam and Niall Horan (and Shawn Mendes, randomly) talked about on Twitter, let's hope things would be healthier a second time around.
If you or someone you know is struggling with alcohol abuse, please call the Substance Abuse and Mental Health Services Administration National Hotline at 800-662-HELP (4357), which is open 24/7, 365 days a year. The referral service is confidential and free and does not require health insurance.
Source: Read Full Article