Apparently it's not just the feds that are coming after Lori Loughlin…
The former Fuller House star and her husband, fashion designer Mossimo Giannulli, could potentially be facing legal hot water from a new foe very soon: the University of Southern California.
Yes, the very school that Loughlin's daughters Olivia Jade and Isabella attended after allegedly presenting falsified application credentials to a corrupt admissions official is now coming after Loughlin's family — or, at least, that's what the TV star is being led to believe!
This week, Us Weekly obtained a letter to the court in which Loughlin and Giannulli's attorney in the ongoing bribery and fraud case, BJ Trach, informed federal prosecutors that USC was currently being represented by Trach's firm, as well — though on an entirely separate legal matter.
Here's where things get interesting: even though Trach himself said the dual representation wouldn't be a conflict of interest in Loughlin's case, USC officials have come forward with the opposite opinion, and drafted their own document for the court that read in part (below):
" suggests that the representation of Ms. Loughlin and Mr. Giannulli poses foreseeable conflicts because it is possible that USC may have civil disputes with one or both sometime in the future."
In other words… after the federal government is done with Lori and Mossimo, USC is apparently going to try to take their shot at the disgraced couple, too!
It makes sense, somewhat; USC could theoretically argue that they were harmed by the widespread college admissions fraud, and thus by the actions of allegedly deceitful parents like Loughlin and Giannulli. (Though to be fair, some of that harm upon USC also clearly came from within, as knowing and corrupt individuals on the school's admissions boards steered things to favor certain students and families.)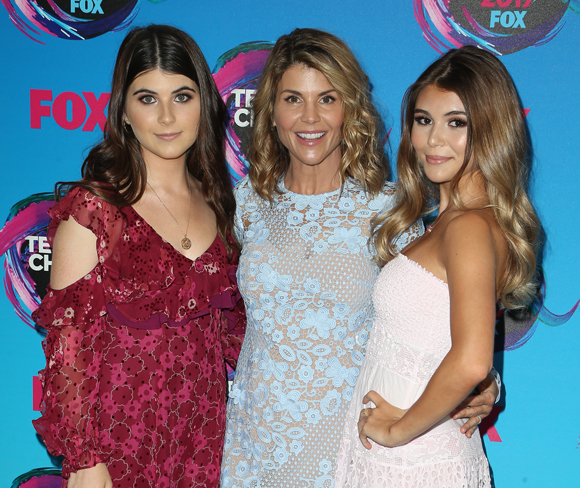 According to a source close to Loughlin, the actress sees the new legal threat from these court documents as an all-out attack on her family, with the source mentioning particulars (below):
"Lori feels that USC is going to do whatever is necessary to attempt to financially ruin her family. USC accepts extremely substantial donations, which will typically result with a child from that family enrolling. Lori wants to expose USC's admission practices and looks forward to her day in criminal court. Lori and Mossimo will defend themselves, and would anticipate a very robust and thorough discovery process of USC's admissions and large financial donations in which a child became a student at the university."
Wow!
So in other words… it's Lori and Mossimo (and Olivia Jade, and Isabella — maybe) against the world here, and after the government gets done with 'em (will there be prison time??) the family then wants to wage war on the school itself.
You know, from a broad perspective, it's really interesting to see how Loughlin's path in this controversial case has diverged so completely from that of, say, Felicity Huffman Macy. The latter fessed up, copped to the crime, pled out, and now appears to be moving forward… at least somewhat.
And as for the former… well, it appears Loughlin is in it for the long, long, long run.
But is that a mistake, Perezcious readers???
Should Loughlin & fam REALLY prepare to fight it out with USC after their time with the feds wraps up??? Then again, if it means saving their entire financial future as a family…
Sound OFF about everything in the comments (below)!!!
Source: Read Full Article