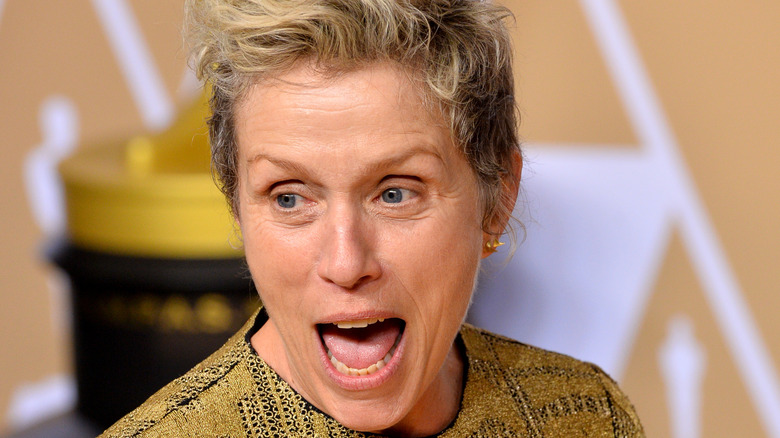 Today, actress Frances McDormand is one of the biggest names in the acting world. The actress has six Oscar nominations and three wins, and alongside her husband, Joel Coen (via Good Housekeeping), has made some of the most memorable films of the last decades (via The Hollywood Reporter).
But despite the wealth and success McDormand enjoys today, the actress is of very humble beginnings. Born in Gibson City, Illinois, McDormand has proudly said, "I identify as gender-normative, heterosexual and white-trash American … My parents were not white trash. My birth mother was white trash" (via New York Times). McDormand was adopted by Disciples of Christ Pastor Vernon McDonald and his wife, Noreen, who moved around in the Midwest and South, helping to revive congregations (via The Sun). Although the McDormands fostered nine children, they ultimately only adopted three — Frances, Dorothy, and Kenneth (via Legacy.com).
While Frances would go on to become an actress, Dorothy would follow in her father's footsteps, becoming an ordained Disciples minister. Dorothy served as the pastor at the First Christian Church in Dravosburg, Pennsylvania, as well as chaplain at the Pennsylvania State Correctional Institute (via Disciples.org).
A life devoted to service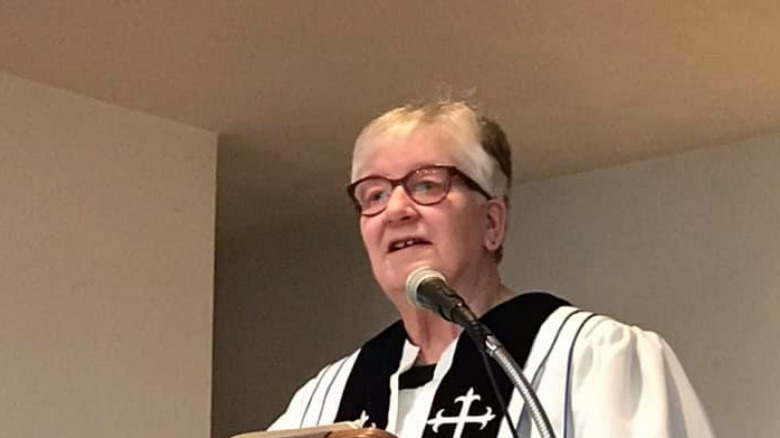 In January 2021, Dorothy retired from her lifetime of service. "After four decades of ministry as pastor of FCC Dravosburg, a chaplain to the ill and incarcerated, and a trusted guide to the lost, the Reverend Dorothy McDormand retired on her 73rd birthday..," a Facebook announcement read. "A named endowment for Week of Compassion in her name was gifted by her family. And then she, herself, made a founding gift to a new PA region All Saints Fund lovingly named the McDormand family fund."
Although they've gone down very different paths, it would appear Frances and her sister Dorothy are still close. When Frances took home her 2018 Best Actress Oscar for "Three Billboards Outside Ebbing, Missouri," Frances thanked Dorothy in her speech (via Independent).
Frances also based her character of Marge in "Fargo" on her sister. "There's a lot of Marge in Dorothy, I thought when I saw the movie," McDormand said. "and Joel didn't see it until I mentioned it to him" (via Irish Times).
McDormand explained further, "Dorothy doesn't think her job is unusual, and she's got a sense of humor which disarms the men. She's a large woman and very tall and she has that real old-fashioned sense of  … the innate goodness of people. She loved the film, though she always finds it hard to be objective about the films I do. To her, I'm still her sister — and the director's her brother-in-law!"
Source: Read Full Article