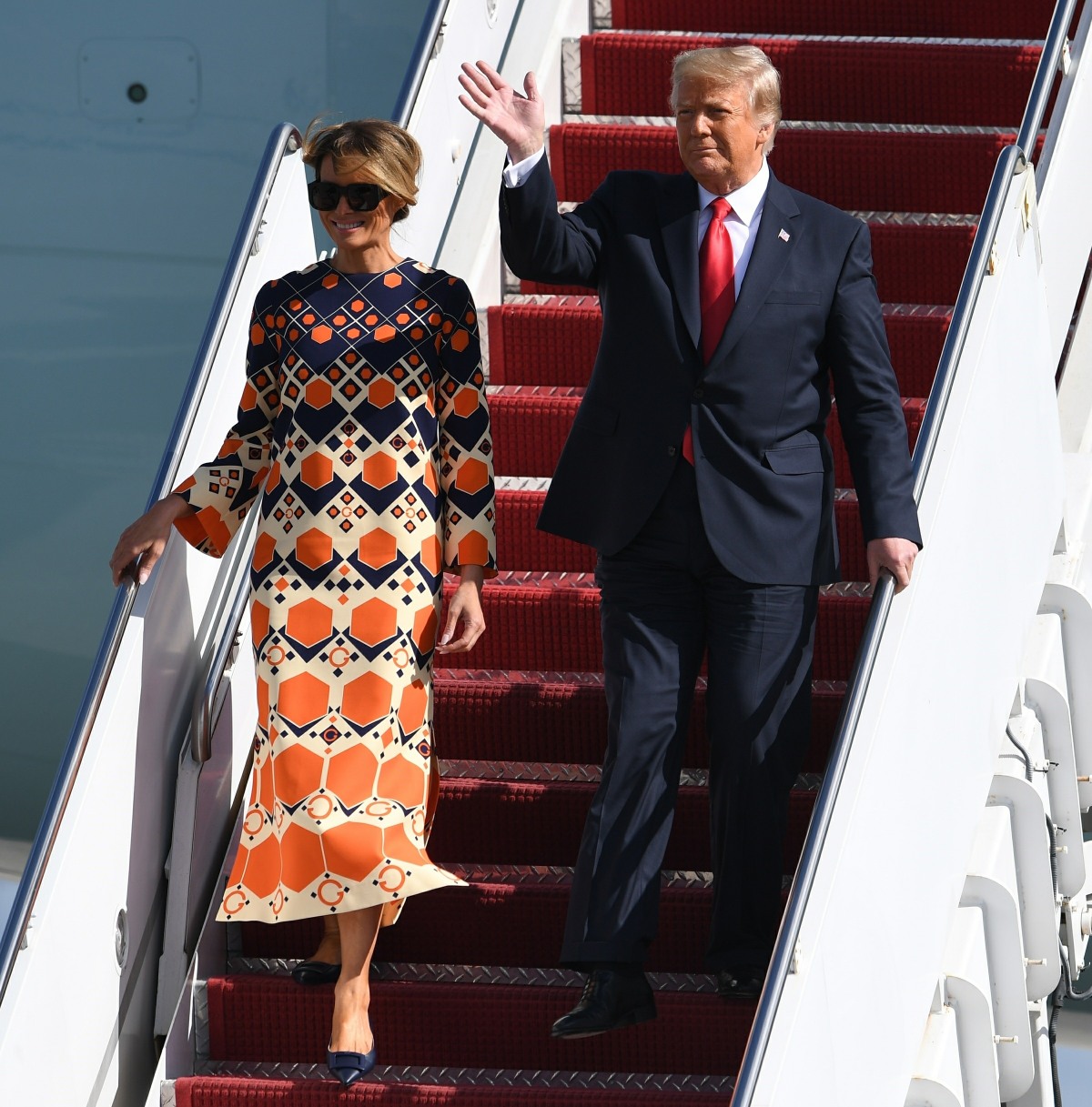 These pics were not Photoshopped. Donald Trump's hands really do look that small. If anything, his hands got smaller and smaller over the course of the past four years. These are photos of the Trumps arriving in Florida yesterday, after Donald Trump's pathetic, poorly-attended "send-off" at Andrews Air Force Base, where he ranted nonsensically one last time. Melania changed on the plane – no more black mourning suit, which she wore earlier in the day. She changed into this $3700 Gucci dress which made her look like a clown. Melania, it was said, was completely checked out ever since her husband lost in November. She was the only one in the family who looked forward to retiring to Florida. Melania didn't even bother with a goodbye wave in Florida:
— I Aint Going Back N Forth With None of You (@nice_two) January 20, 2021
As for the rest of them… I mean, I would have been happy to wake up this morning to the news that Trump was indicted in twenty jurisdictions, but I have patience. At the end of the day, Donald Trump didn't pardon his lawyer (Rudy Giuliani), his children or himself. New York has ongoing investigations into the Trump struggle-empire, he's got an impeachment trial coming up and he is on tape, committing election fraud in Georgia. Plus, all of the civil lawsuits AND all of his creditors want their payments. It's going to be so much fun.
Not so much fun? Taxpayers are on the hook for a lot of Secret Service protection for the Trump family:
In the days before he left office, President Donald Trump instructed that his family get the best security available in the world for the next six months, at no cost — the protection of the U.S. Secret Service. According to three people briefed on the plan, Trump issued a directive to extend post-presidency Secret Service protection to his four adult children and two of their spouses, who were not automatically entitled to receive it.

Trump also directed that three key officials leaving government continue to receive the protection for six months: former treasury secretary Steven Mnuchin, former chief of staff Mark Meadows and former national security adviser Robert C. O'Brien, two people familiar with the arrangement said.

Under federal law, Trump, his wife, Melania Trump, and their 14-year-old son are the only members of his immediate family entitled to Secret Service protection after they leave office. The couple will receive it for their lifetimes, and Barron is entitled to protection until he turns 16. Former vice president Mike Pence and his wife, Karen Pence, will also receive continued Secret Service security for the next six months under the same law governing protection.

But Trump wanted every family member who had been protected by the Secret Service during his administration to be covered for six additional months, according to the people familiar with his directive, who spoke on the condition of anonymity to describe security arrangements. That means the expensive, taxpayer-funded security will continue for daughter Ivanka Trump and her husband, Jared Kushner; son Donald Trump Jr.; son Eric Trump and his wife, Lara Trump; and daughter Tiffany Trump.
[From WaPo]
The thing that strikes me is that Trump is afraid of his own "supporters." He incited them to do terrorism, and now he's afraid that they'll turn on him. Speaking of, this is something to keep your eye on: the Proud Boys are no longer on Trump's side, and QAnon is apparently collapsing as we speak.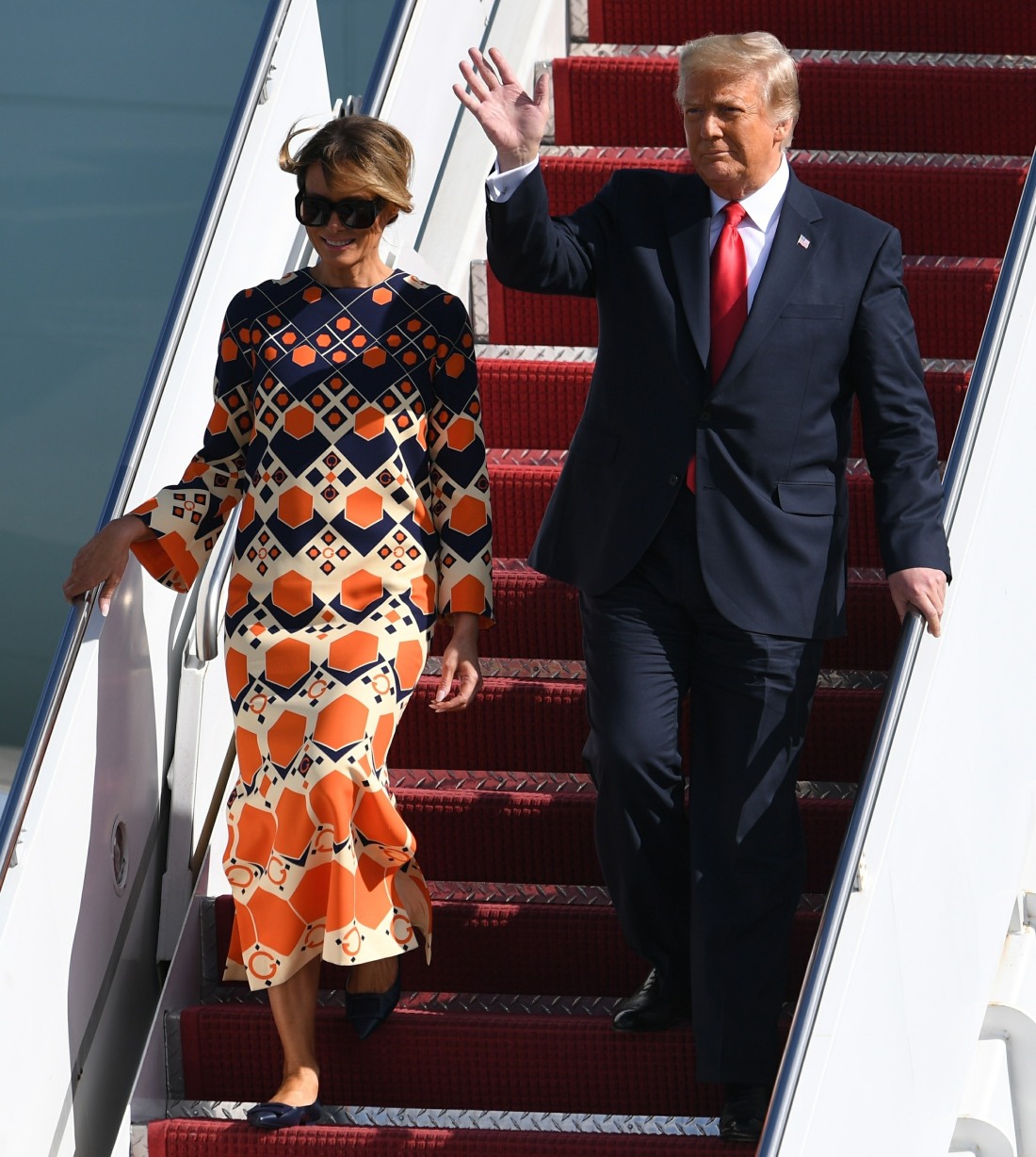 Photos courtesy of Backgrid.
Source: Read Full Article