Because the internet loves a good hip-hop romance, fans of Megan Thee Stallion have been keeping up with her beaus. For more than a minute, Moneybagg Yo was receiving top billing on her Instagram page and she on his, but then it all ceased. It was confirmed months ago that the two called it quits, but Moneybagg Yo took some time to briefly address the breakup and has since moved on.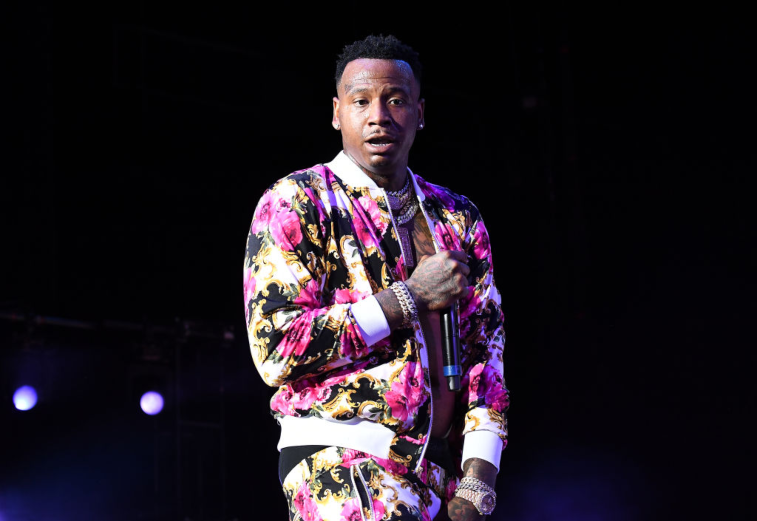 Is there bad blood between Megan Thee Stallion and MoneybaggYo?
While the rapper recently admitted to Hot 97's TT Torrez that he's tired of talking about his past relationship with the "hot girl" artist, in a different interview, he touched on the subject. As a guest on Ebro Darden's "Rap Life" podcast, he was asked about the breakup and said they're good.
Ebro got straight to the point and said, "Was it being inpublic that made it hard or did you f*** it up?" It was a mutual parting ofways and they're still cool. Moneybagg Yo responded:
"No, I just look at it like two strong personalities just bumping heads a lot. It didn't work but I always wish her the best. I'm really of her proud of her. The Megan y'all know and the Megan I know are two different things. Still love! No bad blood, we just didn't see eye to eye."
He added that their schedules were also an issue and that'sthe reason he bought her a dog, so it would be as if there was a part of himstill around. No dirt was done.
https://www.instagram.com/p/B7Mv55xpVq-/
Moneybagg Yo moved on with someone else
He understands the scrutiny that comes with being in thepublic eye, but Moneybagg Yo still wants to keep his current relationshipsomewhat private. However, during his chat with TT Torrez, he didconfirm that the lady in his life right now is Ariana Fletcher. Fletcher oncedated Chicago rapper G Herbo and has also been linked to boxer Gervonta Davis.
She helped him unveil the artwork for his new album, TimeServed, which dropped on Jan. 10. The project features tracks with otherartists such as DaBaby, Future, and Megan Thee Stallion.
Meanwhile, Megan Thee Stallion is living her best life
While fans have been speculating about Megan Thee Stallion's love life, she just wrapped up a momentous 2019 and is already hitting 2020 with new songs and visuals for the Birds of Prey soundtrack. She performed during "Dick Clark's New Year's Rockin' Eve" event, went viral for a photo with Beyoncé and Blue Ivy, and did an NPR Tiny Desk concert before the end of the year.
On social media, she's squashed rumors that she's dating anyone, but she did confirm plans to release her debut album in 2020. Fans can expect to hear and see more of Meghan Thee Stallion's alter ego Tina Snow and according to her interview with NPR, a new character named "Suga." There's no word if there will be a feature from Moneybagg Yo on her project, but there's definitely no beef or ill will.
Source: Read Full Article