In March 2019, it was revealed that 50 people had been arrested in connections to a massive scandal concerning bribes in college admissions.
One of the most famous faces of the scandal has been Lori Loughlin, who is best known for her role as Aunt Becky in Full House. Loughlin and her husband, Mossimo Giannulli, were accused of paying $500,000 to get their daughters into the University of Southern California. Loughlin and Giannulli have since pleaded guilty to the charges against them.
Although it might be surprising to many fans, a source is saying one of their daughters, Olivia Jade, is actually 'proud' of Loughlin for pleading guilty.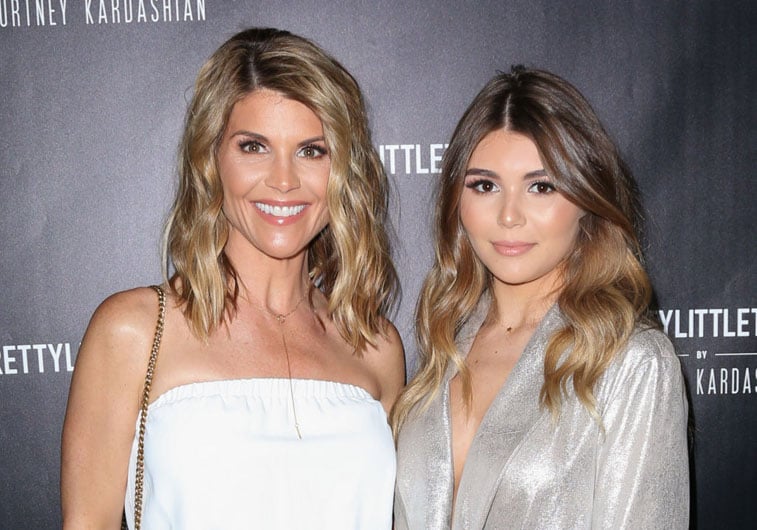 Olivia Jade's career was haltedbecause of her involvement in the college admissions scandal
OliviaJade is one of the two daughters that Loughlin and Giannulli allegedlytried to pass off as rowing recruits at USC.
Before the scandal hit, Olivia Jade had been a risinginternet star with millions of followers on YouTube and Instagram. Her socialmedia accounts are known for showcasing fashion, beauty, and lifestyle content.
Olivia Jade's popularity also allowed her to work withbrands like TRESemmé, SmileDirectClub, and Amazon Prime Student. In December2018, she partnered with Sephora to release the Olivia Jade X Sephora Bronze& Illuminate Palette.
However, after Olivia Jade's involvement in the scandal became known, she lost many of these sponsorships. A number of eople also spammed her social media posts with angry comments.
Why Olivia Jade is 'proud' ofLori Loughlin for pleading guilty
https://www.instagram.com/p/Bn648ZUANeO/
RELATED: Court Documents Reveal Lori Loughlin's Daughter, Olivia Jade Didn't Fill out Her Own College Applications
It's clear that life has not been easy for Olivia Jade and her family this past year. However, a source revealed Olivia Jade is 'proud' of her mother for pleading guilty to the charges against her.
"Olivia Jade is really proud of her mom for pleadingguilty," the insider told UsWeekly. "It's taken a weight off of her shoulders knowing that her parentsare going to have to face the consequences for their actions and she will too.
Additionally, the family is healing their relationship witheach other. The source added: "[Olivia Jade's] relationship with her mom has ultimately gotten better sinceLori pleaded guilty. Olivia feels like the negative news about her family isslowly subsiding. She's beginning to feel more comfortable being more public."
Will Lori Loughlin's careerrecover after the scandal?
https://www.instagram.com/p/CAAwoRkp0yx/
RELATED: Critics Respond to Lori Loughlin's Prison Sentence Following Initial 20-Year Predictions
According to news reports, Loughlin will likely serve twomonths in prison and then be on two years of supervised release.Additionally, she will pay $150,000 in fines and complete 100 hours ofcommunity service.
Although Loughlin did the right thing legally by admitting her guilt, many people do not believe her career could recover now. Ronn Torossian, CEO of 5W Public Relations & crisis management shared with Showbiz Cheat Sheet that Loughlin's career could be at "no point of return."
"She and her husband might have lost the public trustforever," Torossian said."Stakes are getting increasingly higher. This is bringing her case to a wholenew level. There is no point of return."
Of course, it is hard to predict the future, and Torossian believes there is a chance the public could "empathize with the motive behind her alleged actions" and eventually support her again.
Source: Read Full Article