Halloween is upon us — but a lot of Hollywood's A-listers got started a night early, including some of biggest sports superstars out there … who looked scary good in costume.
There were tons of parties Saturday night in L.A. … and they were attended by the likes of our most famous athletes, who did not disappoint in the slightest with their 'stumes.
We saw LeBron James as Freddy Krueger, Russell Westbrook and Nina Westbrook as the Chucky and his bride, Jake Paul and his girlfriend as Dana White with his "hookers and cocaine," Paul Pogba as a skeleton, Neymar Day of the Dead sugar skull and Jordyn Woods and Karl Anthony-Towns as Little Red Riding Hood and the Big Bad Wolf.
Anthony Davis as Candyman was most definitely a standout, as was Aaron Rodgers as John Wick — a costume he says was a year in the making … which is … strange. Just throw on a suit and get going, right???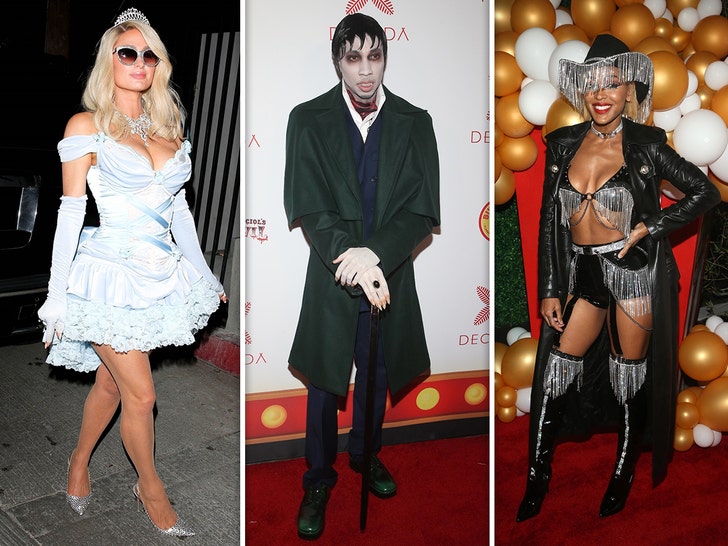 Anyway, it was just a taste of what else Tinseltown had to offer as far as getups — the non-athletes were just as disguised … and their outfits were equally as impressive.
Source: Read Full Article