Welp. Looks like things are still…tense between Kourtney Kardashian, Travis Barker, and Travis' ex Shanna Moakler. Earlier this week, Kourtney posted some photos from her and Travis' recent vacation, including a cute little movie set-up of them watching True Romance at the beach. Pls note: True Romance is one of Travis' favorite movies, and he and Kourt have referenced it a lot in their relationship. But um, apparently it was also one of Travis and Shanna's favorite movies…to the point where she says their wedding was True Romance-themed. So yeah, after Kourtney posted this…
https://www.instagram.com/p/CS5eS3OFLy-/?utm_source=ig_embed&utm_campaign=loading
A post shared by Kourtney Kardashian (@kourtneykardash)
Shanna went ahead and posted this screen shot from the movie featuring Patricia Arquette giving the finger: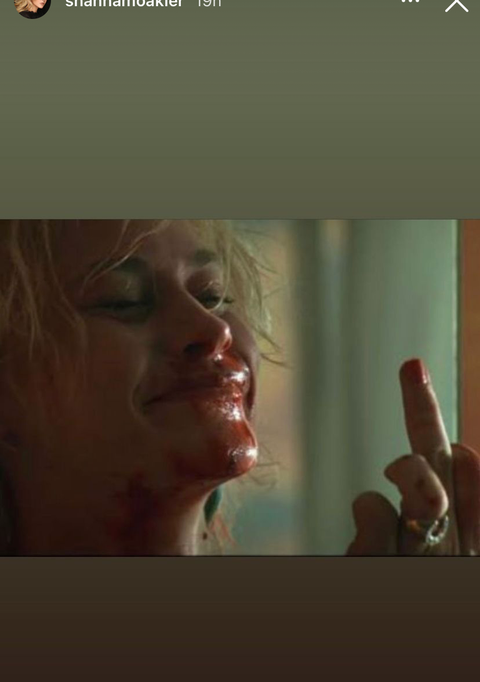 Oh, and this isn't the first time Shanna's made her feelings about Kravis' love for True Romance known. Back in May, she told People, "The movie, True Romance, that I feel like they've been bonding over was the theme of our wedding. Our daughter's named after the character in the movie. Flying banners overhead like we did on Meet the Barkers. Stuff like that…I just think it's weird."
She also noted that she feels "no ill will" toward Kourtney and said, "My kids seem to really like her and her family, so that's key."
As a reminder, Shanna and Travis got married all the way back in 2004, had a reality show together called Meet the Barkers, and then had a pretty messy split a full 10 years ago which involved dragging each other on MySpace.
Source: Read Full Article