Well, this is a surprise! And thankfully one which comes with a lot less drama than one might expect…
If you don't know Mikaela Spielberg, well, you're about to! Really well! The 23-year-old artist is the daughter of Steven Spielberg and Kate Capshaw, adopted in 1996 when she was just a baby. And she's kinda sorta following in both her parents' footsteps as both a producer and a featured performer.
Just, you know, not in blockbuster adventure movies. No, she's just gotten into porn.
Mikaela just revealed her new career path on social media and helpfully immediately did an interview with The Sun where she explains exactly what she's doing. Currently that involves making solo sex videos on OnlyFans, but in the future could evolve into exotic dancing in a strip club — once she gets her sex worker license that is.
Wow. One would figure her famous parents would be shocked, right?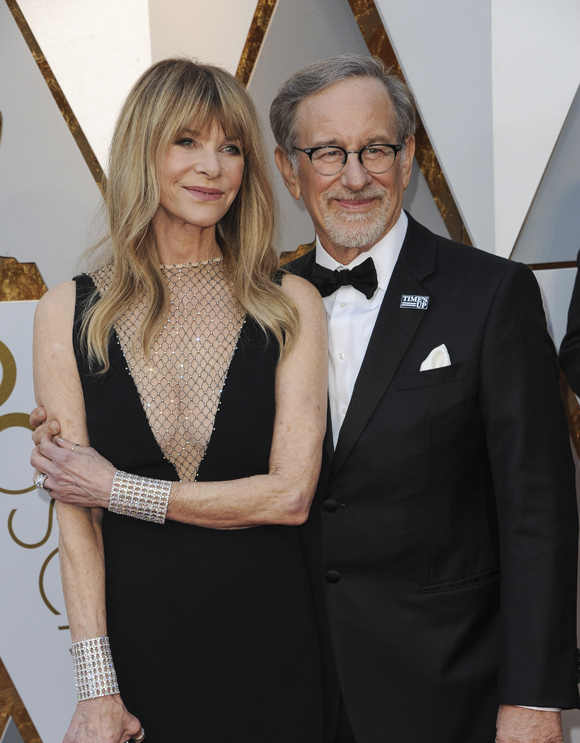 Well, she says she told them over the weekend before the news went public — and she says they took it rather well, describing them as "intrigued" but "not upset."
Photos: Luke Perry's Son Is SO HOT!
We can't help but wonder if they were trying to be the cool parents… Then again, between them they have six other children, five of them older — so odds are they've probably heard worse by now. Just sayin'. She adds:
"My safety has always been a number one priority for them. I'm doing this not out of an urge to hurt anybody or be spiteful about it, I'm doing this because I want to honor my body in a way that's lucrative. I actually think that once they see how far I've come from the bottom I was at a year and a half ago, they're going to look at this and go, 'Wow, we actually raised a really self-assured young lady.'"
So what exactly drove Mikaela to this work? She tells The Sun she is a "sexual creature" and felt unfulfilled in her previous day jobs:
"I got really tired of not being able to capitalize on my body and frankly, I got really tired of being told to hate my body. And I also just got tired of working day to day in a way that wasn't satisfying my soul. I feel like doing this kind of work, I'm able to 'satisfy' other people, but that feels good because it's not in a way that makes me feel violated."
She elaborates:
"I've always been a very sexually natured person, which has gotten me in trouble before. Not in a predatory way, but just in the sense that people here in the South might not yet be comfortable with that."
Mikaela lives in Nashville, Tennessee, far from the world of Hollywood where she's treated like royalty by everyone who sees that last name.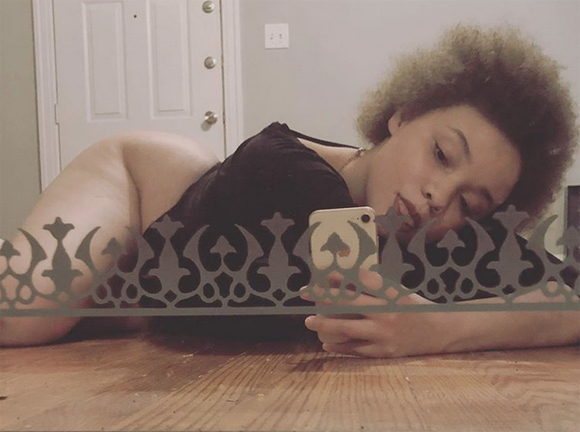 Speaking of her parents, she hopes this new career will give her a first taste of financial independence from the wildly wealthy fam:
"My main hope is just that I get somewhere lucrative enough to where I'm not tied down financially by things. And then I can really start saying to people there's nothing wrong with me using my body in a way that feels comfortable to support myself. I can't stay dependent on my parents or even the state for that matter — not that there's anything wrong with that – it just doesn't feel comfortable for me."
She wants to make clear this isn't something she's been driven into but a conscious decision of what she wants to do with her body.
"This isn't like an 'end of the road' or 'I've hit bottom' choice. This is a positive, empowering choice, I realized there is no shame in having a fascination with this industry and wanting to do something that is safe, sane, consensual."
The "bottom" she describes is actually already in her rear view. She opens up to the outlet about having been the target of sexual abuse and "predators" in her childhood (outside of her family, she responsibly points out), leading to years of mental health issues and alcoholism.
"I was really out of control from about the age of 11 years old, even to up up to two years ago. So that out of control-ness only stopped pretty recently. When I was 21, I used to drink every day and that went on for like two years until I almost died a couple of times."
Considering that, maybe her parents really were OK with a porn career as an alternative!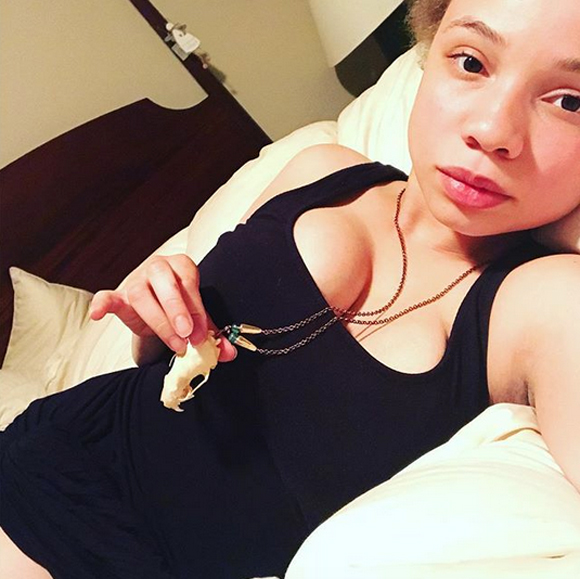 Speaking about growing up Spielberg, Mikaela completely gushes about her famous father:
"He always loved that I was super unique and he's literally like an angel. He's always loved that I know exactly what I want. And you know, we've had our conflicts, but he always has loved the way my brain functions and he really nurtured that for me. Growing up, we would sit together at his computer and play first-person shooter games or have these long, drawn-out dorky conversations about things. In fact, one of my first and favorite books he purchased for me is a huge compilation of HP Lovecraft stories because I was 10 years old and I was asking questions about it and he said, 'Oh, I'll buy you the book'. And he just loves to nurture my creativity and my identity in a way that I find really life affirming. Growing up, I can only say I'm into sci-fi and fantasy because of him. Some of my best moments growing up were engaging in those kinds of hobbies. I honestly I think if he weren't the man he is right now, he would probably be somewhere painting little models for tabletop games. That would be like his thing if he wasn't a famous director, he's very nerdy. I love him so much."
In a final word on her fam, she swears everything really is good with them right now — something she hopes will continue no matter what she does for money:
"I have amazing parents that had their struggles with me, I've had my fights and struggles with them, but it's only out of fear that people sometimes care incorrectly because they want you to be alive and safe. They are some of the least spiteful people I know. I love them so deeply."
Thus far Mikaela has no regrets and says her fans have been really kind and reassuring:
"…it was actually really nice and refreshing to have people saying cool things — because people can often say really upsetting things about a black woman's body sometimes."
While she may be down for "fetish work" later, for now Mikaela has no plans to perform with anyone else in these videos.
"And the reason I don't want to do anything outside of solo stuff is because I feel like it would be a violation of my boundaries and my relationship with my significant other."
Mikaela is engaged to a 50-year-old former professional darts player named Chuck Pankow. (No offense, but we have to wonder if her parents took that news in stride as well…)
https://www.instagram.com/p/BjIm0KlgG9N/
While he would not be OK with her performing with others, he is coming to terms with her new career path — though it hasn't been a smooth transition:
"It took him a long time to come around to it because obviously in the South there's so much shame around that still."
She elaborates:
"We still have this idea of what women can and cannot be — this is such a de-legitimized form of work. Even though it's legal to be an adult actor and make and write erotica privately, you can't do it publicly without a license in Tennessee…"
Hmm. Inneresting. She says her man is on board now, though not all of their friends get it:
"Chuck's been super supportive, but it took him a while to get to that spot because he wasn't sure how his social group would react to it. And thus far, it hasn't been the best, but that was expected because of the environment we live in right now."
She says the backlash hasn't been too bad, but she's prepared for the worst:
"People will be resentful about this, people will be angry because it's like almost like I'm taking a piece of their security away by being independent. People sometimes can feel pretty entitled to your body, to your respect, to your time. So I have 50% of the people going, 'Let me see your boobs!' and then 50% of the people going, 'How dare you ruin this last name for us?'"
We hope everything works out well for Mikaela, who has adopted the stage name Sugar Star for her adult work. (Though something tells us after this news cycle people will know exactly who she is…)
Does anyone else suddenly want a reality show about this woman??
Related Posts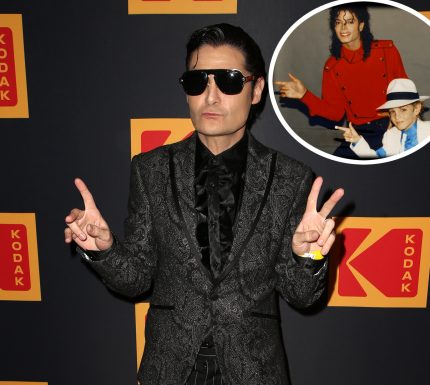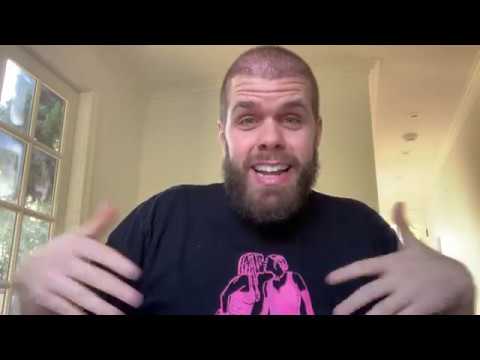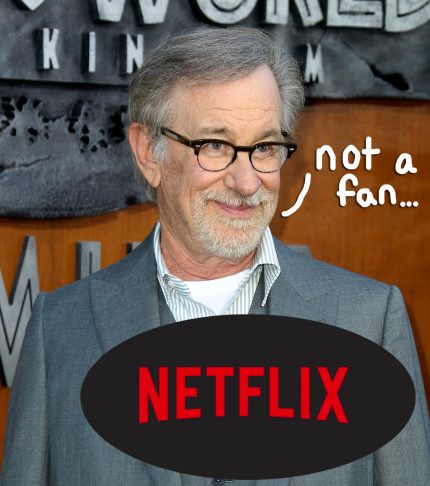 Source: Read Full Article