The ABC sitcom The Middle may be gone but it's not forgotten, and certainly not by its star Patricia Heaton.
The actor who portrayed the harried and always exhausted mom Frankie Heck on the series recently revealed on social media her favorite Halloween episode. Considering that The Middle ran for nine seasons and aired Halloween-themed shows each season, the former Everybody Loves Raymond actor had quite a lot of material to choose from. Here's what she had to say.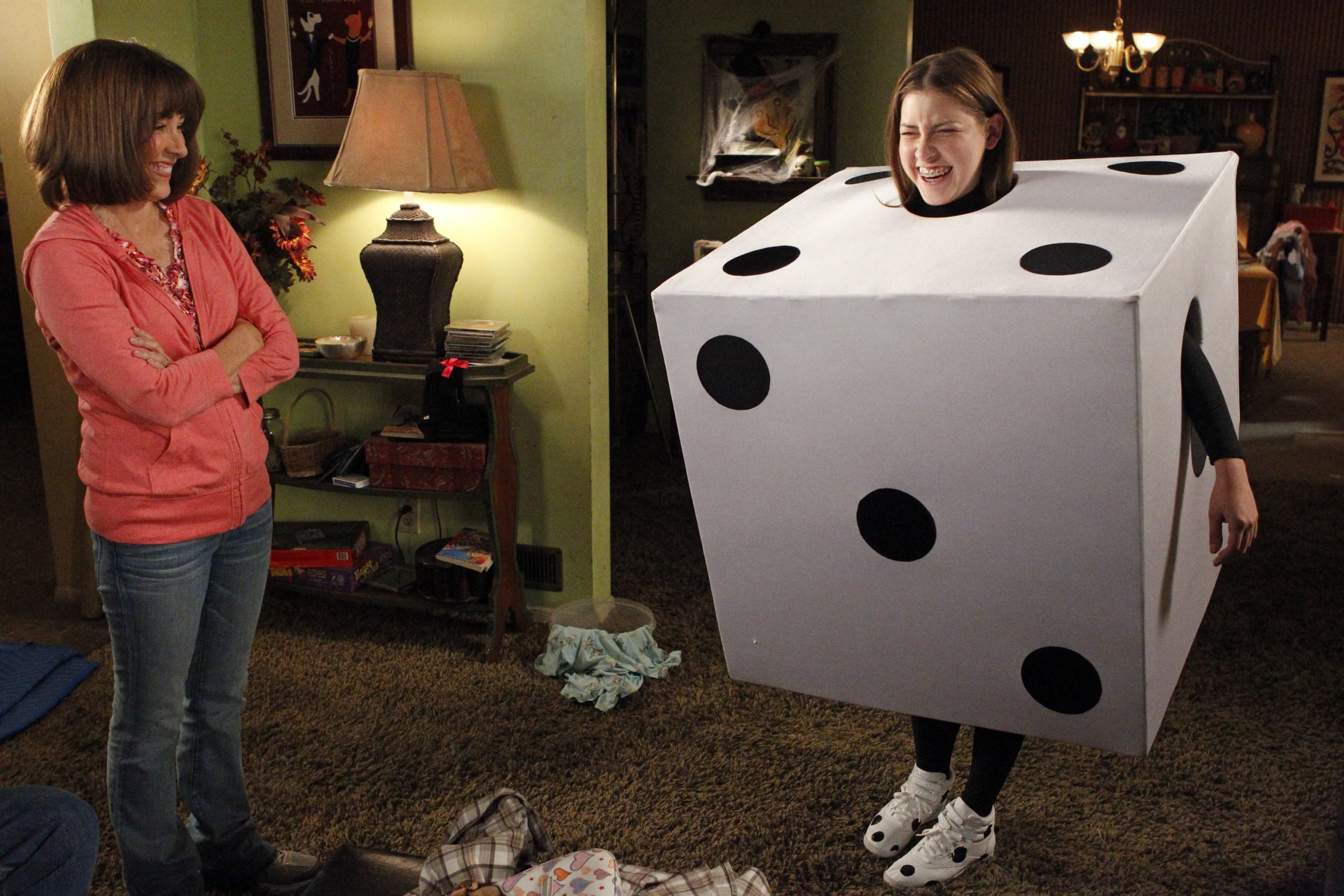 'The Middle' may no longer be on the air but it was a fan favorite
The Middle ended its run on ABC in 2018 after nine seasons. While the former Raymond star was in the role of mom Frankie, the series also starred former Scrubs star Neil Flynn as her husband Mike, with their children played by Charlie McDermott as Axl, Eden Sher as Sue, and Atticus Shaffer as Brick.
Heaton opened up at that time about ending the show that ran as long as her previous television comedy.
"We had such a great camaraderie on set with the cast, the crew, and the writers and it was pretty magical, so I think that's what we'll miss the most," Heaton told ABC at that time. "I love being a mother and I love playing a mother and I've gotten to play two very different types of mothers between The Middle and Raymond which is good because you don't want to keep repeating yourself."
Heaton's favorite 'Middle' Halloween episode
On social media recently, Heaton got into the spirit of the season to disclose her ultimate favorite Halloween episode of The Middle.
"Season7's @themiddle_tv#Halloween episode may have to have been my favorite," she wrote. "The Heck family finds themselves in situations reminiscent of "The Twilight Zone" and I got to film my scenes with the ever lovely guest star @BrookeShields."
In Heaton's favorite seasonal episode, the sixth episode of the seventh season titled "Halloween VI: Tick Tock Death," Shaffer as Brick is dressed to resemble Rod Serling, creator and host of the 1950s drama/science fiction series The Twilight Zone. Brick narrates (a la Serling) the episode throughout and by its end, he's convinced he's seen his future when he trick-or-treats at what turns out to be his future house as an adult.
Brooke Shields guest stars in the episode in her recurring role as the Heck family's nemesis Rita Glossner. In the episode, Heaton as Frankie finally gives Rita a taste of her own medicine by egging the Glossner house and then chasing her into the woods, yelling "I am not a monster!"
Fans expressed their love for 'The Middle'
In response to Heaton, her fans offered their own two cents of love for the series.
"Brooke was so good I did not realize it was her until at least 2-3 episodes with her," said one fan.
Another viewer added, "Brooke Shields is pure magic in this role! Love The Middle."
Others also said: "Still one of the best TV shows of ALL TIME" and "The Middle and Everybody Loves Raymond are the best shows on TV!!, I still watch them both religiously!"
Source: Read Full Article