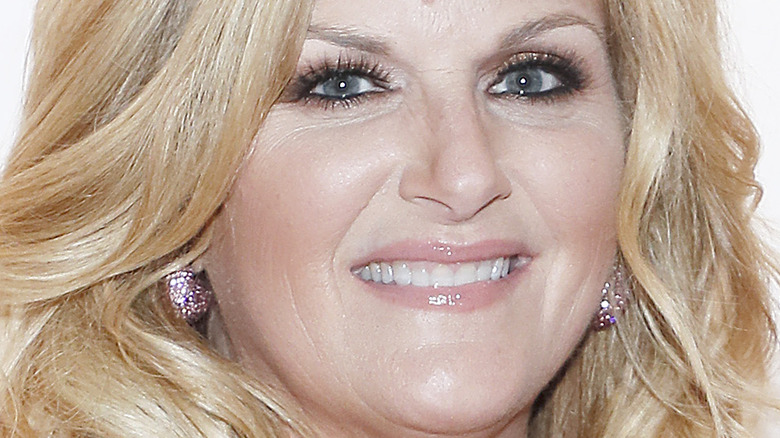 Fans know that Trisha Yearwood has been happily married to fellow country music star Garth Brooks for 15 years, with the cowboy hat-wearing crooner saying about the secret to their long union, "I think you gotta treat it like a duet. You gotta harmonize. You gotta make your partner feel like they're a star. And, if not, you're gonna turn into a solo act pretty damn quick, if you know what I mean. We're talking about lone fiddler, bass solo" (via USA Today).
That's not to say that their marriage is perfect, with Yearwood telling Us Weekly in April of 2021, "We're both very independent people who run our own ships. And sometimes when two people are driving two big ships, it can be difficult." But she added, "I mean, we really are a couple who got married to be together." So it seems all is well in Trisha and Garth land.
That being said, before Yearwood wed Brooks in 2005, did she have other men in her life (via Wide Open Country)? Well, believe it not, there was life before Brooks, and the TV cook had been married twice (via Page Six).
Trisha Yearwood's first marriage didn't last long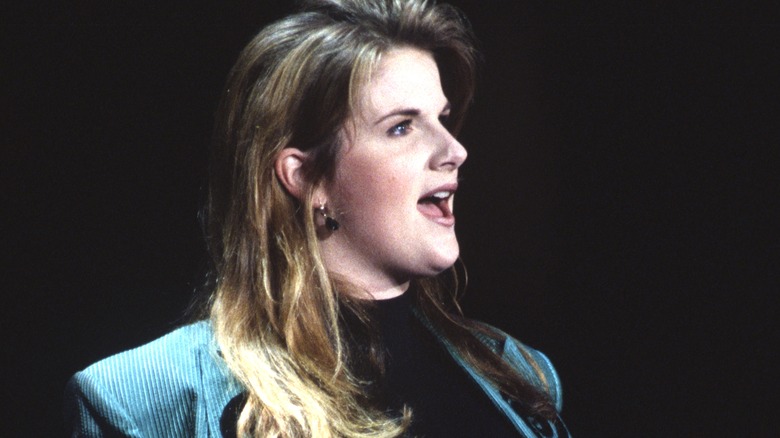 According to Page Six, from 1986 to 1991, Yearwood was married to Christopher Latham, a music producer (via Heavy). The marriage began before her singing career, when the now beloved star was in college studying business administration at Belmont University.
While little is known about how or why the marriage ended, what Yearwood said previously may lend a clue: "My career has always been more important than my ­personal life. Failed personal ­relationships were part of the price I paid for stardom" (via OK!).
That's not to say that her divorce was easy, with Yearwood also telling Country Weekly, "I'm a good Southern girl who grew up wanting to please everybody. I didn't want to say or do anything to make people uncomfortable. That makes any kind of change a horrible, gut-wrenching experience for me—even if it's the best thing" (via The Country Daily).
Trisha Yearwood's second marriage didn't last long either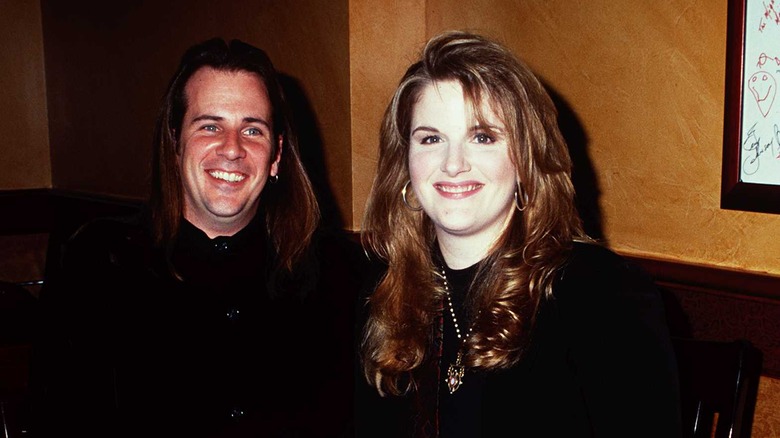 Perhaps the "Trisha's Southern Kitchen" star was destined to end up with Brooks, because although she would go on to marry bassist Robert Reynolds in 1994, their union dissolved in 1999 (via Heavy). 
She hasn't spoken too much about her marriage to Reynolds either, but about their divorce, Yearwood told Country Weekly, "Since I do hang on to the past with my fingernails, divorce was difficult. It's a serious decision involving someone you're tied to emotionally, so it's hard to move on. And it's easy to drag things out so you don't have to face people talking about you" (via The Country Daily).
The singer also reflected, "Then, after the marriage is over, you question yourself. You wonder if something's wrong with you—which is pretty much where I've been. But I know I'm a good person."
Soon after her divorce, Yearwood would finally couple up with Brooks.
Trisha Yearwood met Garth Brooks long before they wed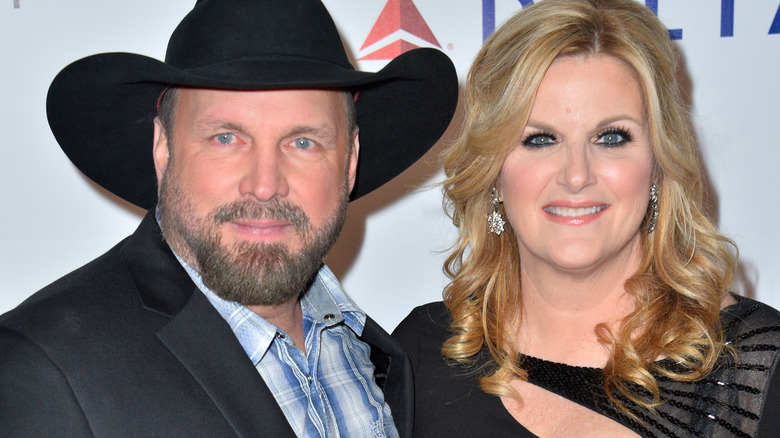 According to Closer Weekly, our favorite country couple actually met one another back in 1987 while recording a song together. Of course, Yearwood would have been married to Latham, and Brooks was also married to a woman named Sandy Mahl. That's not to say that sparks didn't fly, with Brooks saying, "It's strange, because I felt that feeling like when you just meet your wife, but I'd been married for 13 months."
The now-inseparable lovers stayed friends for a decade, with Yearwood saying, "Because we were each married before and we've been friends a long time, you might know some things you might not tell somebody you're dating, so it's a blessing and a curse — he knows everything about me."
Things didn't get romantic until around 2002, with Yearwood explaining about when she knew Brooks, who was also divorced by then, was the one, "It was probably the minute I met him, even though I didn't know it at the time. I just think we're meant to be" (via E! Online).
Today, Yearwood is a stepmom to the three daughters Brooks shares with Mahl, and enjoys a close relationship with them.
Source: Read Full Article