True crime fanatics are already well aware of the story of Jodi Arias. For those who are not, allow us to fill you in on the details. Arias made headlines in 2008 when she was convicted of murdering her on-again, off-again boyfriend Travis Alexander.
The case earned a place in the true crime cannon thanks to the bizarre details that surrounded the murder. Arias originally claimed she had nothing to do with crime, but overwhelming physical evidence forced her to confess. Ultimately, Arias claimed that Alexander was physically, emotionally, and sexually abusive. Friends testified in Alexander's defense, claiming that Arias stalked him and harassed him for months before the murder.
To make a long story short, Arias was convicted of first-degree murder and is currently serving her sentence in Arizona, per Parade. According to the outlet, "Arias was up for the death penalty, but after two mistrials, a judge sentenced Arias to life in prison without the possibility of parole." 
Given the magnitude of her crimes, it should come as no surprise that Arias had a difficult — even tragic — upbringing. Here's what we know.
Jodi Arias had a difficult upbringing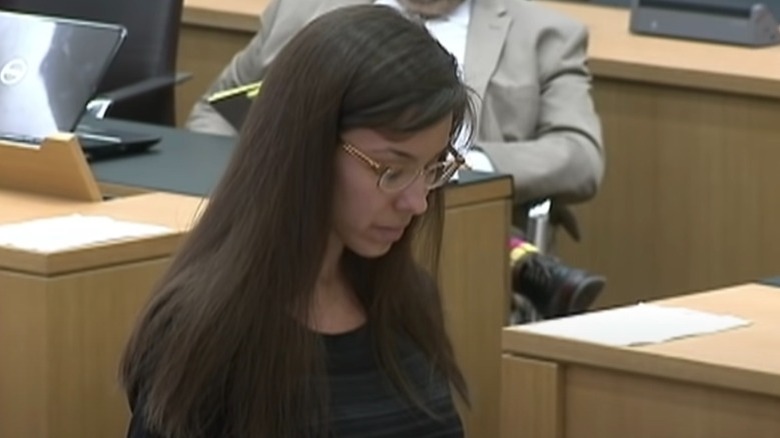 By most accounts, Jodie Arias had a pretty normal childhood. Tina Ross, a friend of Arias' from high school, referred to her as a "good girl" when speaking to the press about the crimes. Arias grew up with four other siblings and her parents and even maintained a close relationship with her grandparents, per Insider. Arias herself even called their childhood "almost ideal" when giving a pre-trial interview to "48 Hours."
However, during Arias's 2013 murder trial, she painted a much darker picture. Arias claimed that she was a victim of frequent abuse at the hands of her parents, starting as young as 7 years old. She further claimed that things became so harmful and volatile at home that she moved out of the house her senior year of high school (after dropping out) and in with her older boyfriend, per HuffPost.
Her parents have never spoken publicly about the accusations, though they did attend their daughter's trial. Despite their decision not to comment on Arias' claims of an abusive childhood, her parents, Sandy and William, have spoken about Arias' health issues and what they had to say was enlightening.
Jodi Arias may have needed medical care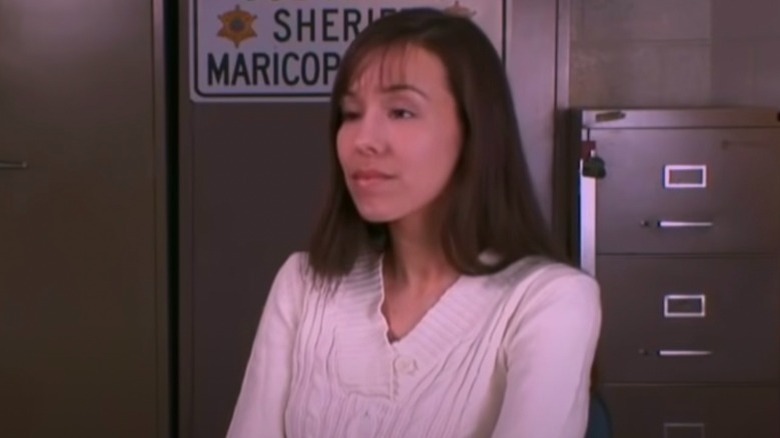 According to Jodi Arias' parents, her mental health suffered long before her tumultuous relationship with Travis Alexander. "Jodi has mental problems," Sandy Arias reportedly told police during an interrogation (per HuffPost). She further added that "Jodi would freak out all the time" as a teenager.
William Arias, Jodi's father, sided with his wife, telling the police that Jodi "was a strange person." He also informed the police that he noticed her behavior became even more erratic after moving out of their house as a senior in high school.
Again, given the nature of her crimes, it's unsurprising that Arias might have had some undiagnosed mental health issues. In fact, at the time of her trial and conviction, there was a lot of buzz around what kind of health issues she might have. The most common ailments to be thrown around were Borderline Personality Disorder and Bipolar Disorder, per Psychology Today. However, it's important to remember that Arias has never addressed any mental health issues she might have with the public, so no one can say for sure what, if anything, she might have been dealing with all along.
If you or someone you know is dealing with domestic abuse, you can call the National Domestic Violence Hotline at 1−800−799−7233. You can also find more information, resources, and support at their website.
If you or someone you know is struggling with mental health, please contact the Crisis Text Line by texting HOME to 741741, call the National Alliance on Mental Illness helpline at 1-800-950-NAMI (6264), or visit the National Institute of Mental Health website.
Source: Read Full Article