Trisha Yearwood has many wonderful food memories. However, one stands out above all others. When Yearwood wed Garth Brooks in 2005, she asked her mother Gwen to make her wedding cake, a delicious, five-tiered dessert that added a personal touch to the couple's ceremony. During an episode of her Food Network series Trisha's Southern Kitchen, Yearwood explained this cake is easy to make, and you don't need to have a wedding to enjoy it.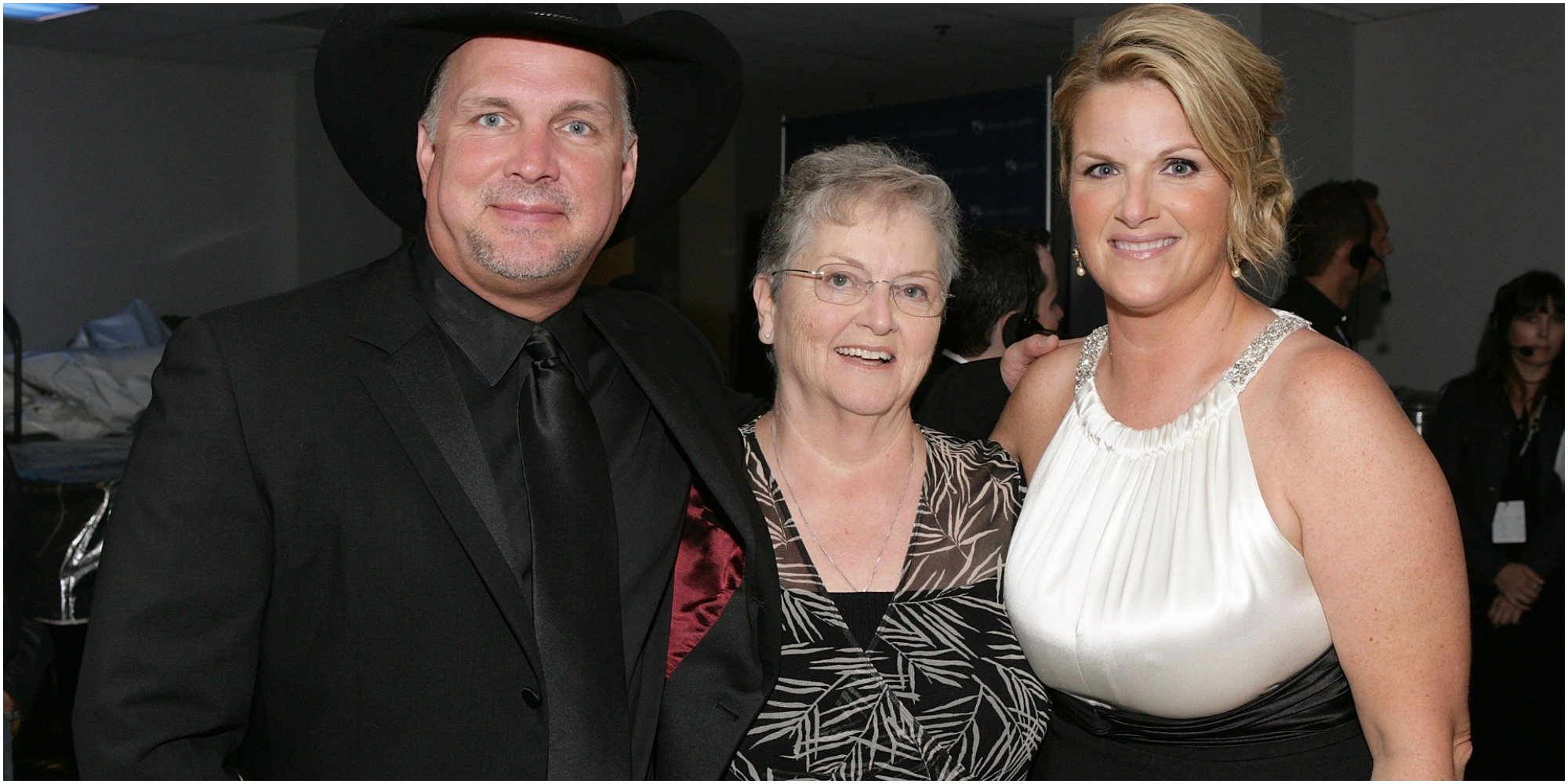 "We wanted it to be a small, private event, and it was, made possible by the help of our friends and families. Everybody was happy to pitch in and help—everybody except my mom, that is, when I asked her to make the wedding cake!" Yearwood shared.
"She came out to Oklahoma the week before the wedding to make a wedding cake that I think turned out to be much bigger than she had been picturing, but it was simply stunning," the country superstar revealed.
Gwen topped the wedding cake with the bride and groom statue from her own wedding to Yearwood's father Jack 45 years earlier. This completed her cake baked with love. This memory remains with Trisha to this day and keeps her close to Gwen who died in 2011.
How to make Trisha and Garth's wedding cake
Note: This is for a sizeable three-tiered cake. Make extra layers with the remaining batter, wrap well and freeze for a dessert at the ready. Just defrost the cake ahead of time and add icing when ready to serve. This cake is also delicious served plain.
Gwen's pound cake recipe includes a surprising ingredient, margarine, which creates a tender and buttery-tasting cake. Six sticks are needed as the recipe base. Other ingredients include a pound of confectioners sugar, a dozen eggs, flour, and vanilla.
Cream half the margarine and one box of confectioners' sugar until the mixture is light and fluffy. Add each egg, one at a time, to the mix. Following, add half the flour and half the butter, sugar, and egg mixture. Mix in half the vanilla, then transfer the batter to a bowl and set aside.
Repeat the steps with the remaining ingredients. 
Fill the prepared pans and bake for one hour or until done.
A decadent buttercream icing tops the cake
Gwen's decadent buttercream icing topped Trisha and Garth's wedding cake. She used sugar, butter, milk, and clear vanilla extract to help the cake maintain its light color.
Cream the butter and slowly add sugar. Add milk by tablespoon, beating well after each addition. Finally, add vanilla extract and beat until light and fluffy.
Trisha's Southern Kitchen airs Saturdays at noon EST on the Food Network.
The full recipe and video are available on the Food Network website.
Source: Read Full Article