Prince Harry and Meghan Markle's wedding might have been last year, but royal stans who haven't been able to forget about the ~magic~ luckily have a chance to relive it all through a museum exhibit entitled "A Royal Wedding: The Duke and Duchess of Sussex."
The exhibit, which was previously on display at Windsor Castle, has recently moved to the Palace of Holyroodhouse in Scotland. It includes photos from the big day, Meghan's wedding dress, tiara, and heels, the outfits Prince George and Princess Charlotte wore at the wedding, and a replica of Harry's wedding uniform.
To make things even more exciting, exhibit guests can rent an audio guide that includes interviews with Meghan and Harry giving a behind the scenes look the details that went into planning their wedding. And in these audio guide recordings Prince Harry reveals that he had to get Queen Elizabeth to approve his outfit!
According to InStyle, he says, "I chose the frock coat as a uniform, with permission from my grandmother, because I think it's one of the smartest Household Cavalry uniforms. It's one of my favorites, and I was very fortunate to be able to wear that on the day." You guys, he had to get his grandma's permission to wear what he wanted on his wedding day! Being a royal sounds rough sometimes.
As a reminder, here's the uniform that Harry's talking about: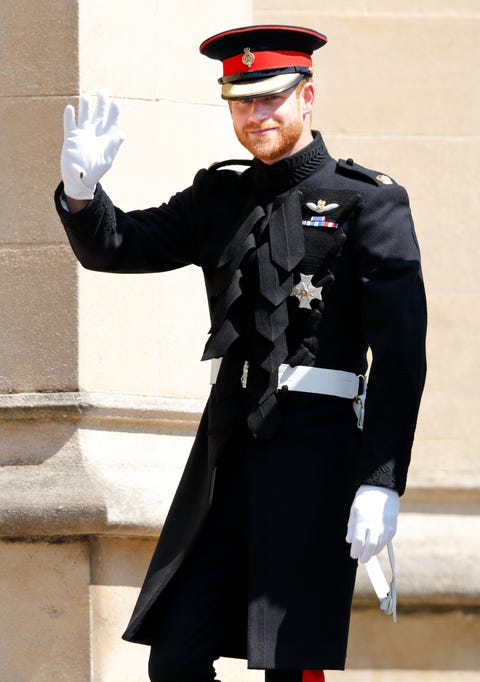 On the recording, Meghan also talks about the wedding vibe that they were going for, saying, "A great level of detail went into the planning of our wedding day. We knew how large the scale of the event would be, so in making choices that were really personal and meaningful, it could make the whole experience feel intimate." Aw, sweet!
Now, who's coming with me to Scotland to see this exhibit??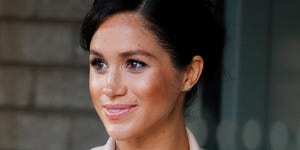 Source: Read Full Article