This article contains references to sexual assault and drug use. 
Between 2008 and 2009, a rash of bizarre burglaries hit Hollywood's hottest stars. According to The Guardian, designer items valued at $1 million were nabbed from the homes of celebrities such as Lindsay Lohan, Audrina Patridge, and Paris Hilton (via People), with some — like "The O.C."'s Rachel Bilson — reporting that irreplaceable personal items were taken such as the engagement ring of Bilson's mom.
When LAPD detectives finally caught the bandits behind the crimes, they weren't some seasoned gang syndicate but rather a small squad of "privileged teenagers" who lived in and around Calabasas, California (via People). The Bling Ring, as they affectionately became known by the media, became notorious for their unconventional approach — they were reported as being "motivated by vanity and celebrity-worship" rather than money, and of treating each heist like a party, per Vanity Fair.
The notoriety continued in ways that would only feed into the cycle of celebrity idolatry which arguably inspired the robberies to begin with. A viral Vanity Fair profile by Nancy Jo Sales was followed up by a Sofia Coppola adaptation in 2013 — "The Bling Ring" — which received criticism for glorifying the crimes (as Bilson told Cosmopolitan) and for being "trashy and inaccurate" according to Bling Ring member Alexis Neiers (via Digital Spy). Whatever the truth, the crimes quickly caught up with all six of the core gang involved in the heists and altered their lives. Here's what the members of the Bling Ring are doing today.
Rachel Lee, the so-called ringleader-turned-cosmetologist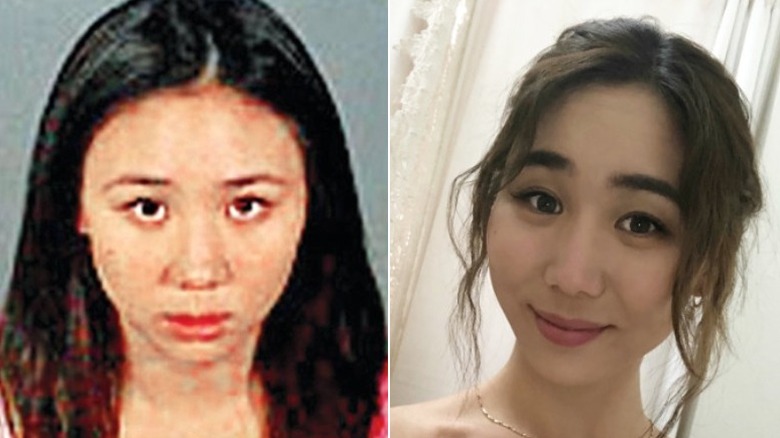 After pleading no contest to one count of first-degree residential burglary, Rachel Lee — credited by Vulture as being "the mastermind behind the Bling Ring"  – was sentenced to four years in prison (via Los Angeles Times),  of which she eventually only served sixteen months. According to US Weekly, Lee "retreated from the spotlight" once she got out of prison and graduated from cosmetology school for hairstyling sometime around 2018.
The publication also reported that the former Burglar Bunch was attempting to get her name in the media for all the right reasons and was trying her hand at developing "a screenplay for a TV drama." Speaking to US Weekly, Lee confessed that serving jail time straightened her out and gave her some harsh epiphanies.
Calling prison "a blessing in disguise," and "the best thing that ever happened to me," she reflected on how she "was chasing love in all the wrong places," but didn't realize until "it was too late" and she was in prison. "If I could do it all over again I would've made the right choices instead of the wrong ones," she said. It would appear that Lee has continued to remain out of the limelight since granting that exclusive interview with the tabloid, and is likely focusing on making all the right choices for herself this time around. 
Nick Prugo was a repeat offender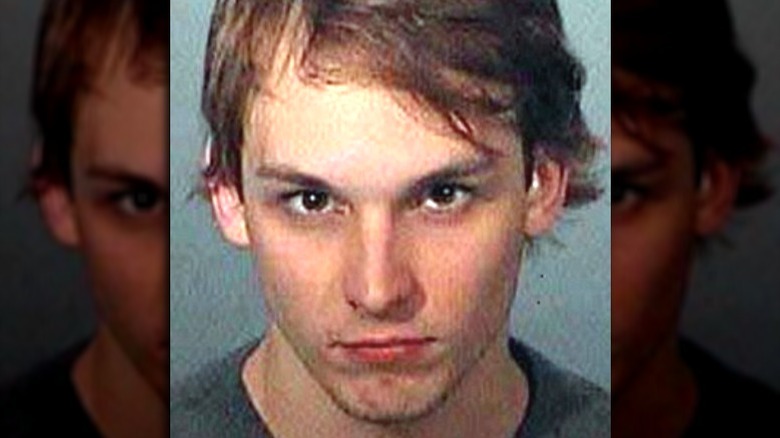 Rachel Lee's former partner in crime Nick Prugo pleaded no contest to stealing from Lindsay Lohan and Audrina Patridge, and entered a plea deal that required him to testify against three other Bling Ring defendants (via CBS News). After spending one year in prison, Prugo was released and as he revealed to HuffPost he was immediately "taking a lot of meetings with different production companies" and was in talks for a potential "reality show" which didn't transpire.
Instead, Prugo found himself back in trouble with the law once again in 2016, when he pleaded guilty "to one misdemeanor count of stalking." The strange case saw the former celebrity obsessive being accused of having "terrorized a Hollywood skincare guru" and of attempting "to hire someone to rape her" according to Daily News. The judge had apparently dropped the latter-related felony charge.
According to US Weekly, Prugo has been keeping an extremely low profile ever since his most recent criminal conviction, and the only update about him came from an anonymous source who told the publication that as of 2018, "Nick is now in a committed relationship." What the nature of that committed relationship is remains a mystery. But hopefully, Prugo has found a way to quit his former commitment to misdemeanors.  
If you or anyone you know has been a victim of sexual assault, help is available. Visit the Rape, Abuse & Incest National Network website or contact RAINN's National Helpline at 1-800-656-HOPE (4673).
Alexis Neiers is an advocate for survivor wellbeing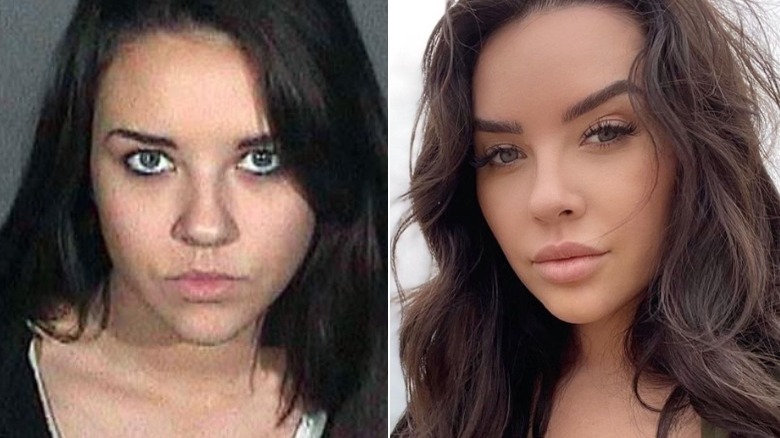 Alexis Neiers –– now Alexis Haines –– was notoriously filming the E! reality show "Pretty Wild" when police showed up at her home with a search warrant. As per Page Six, Haines maintains that she was "only ever at one house" and was the one who "had called the police on Nick [Prugo]." As she explained to the tabloid, Haines' substance abuse issues created a "perfect storm" when combined with hanging out with a bad crowd. "My addiction turned me into the ugliest version of myself," she said.
According to Fox News, she "served one month of a six-month sentence" before being arrested again for possession of a controlled substance (via TMZ), and reflected that all of these negative experiences didn't just change her life –- they saved it (via Refinery 29). On top of getting sober, getting married, and having kids, Haines now runs Alo House, a drug rehab facility with her husband Evan, and dedicates her time to helping fellow survivors. "Had I not gone to jail," she mused to Refinery 29, "I probably wouldn't be here today … and saving lives by helping people get sober."
The former tabloid scapegoat has since published a memoir and hosts a wellness podcast by the same name — "Recovering from Reality." As she confirmed to Ravishly, she also became a doula after a traumatic labor with her second child. Feeling voiceless and ignored, she decided, "Instead of being angry, I wanted to figure out how I could help."
If you or anyone you know is struggling with addiction issues, help is available. Visit the Substance Abuse and Mental Health Services Administration website or contact SAMHSA's National Helpline at 1-800-662-HELP (4357).
Courtney Ames has tried to 'avoid the spotlight'
On some level you have to admire the nerve of Courtney Ames, who, according to The Denver Post, had the moxie to appear in court — whilst facing charges of burglarizing celebrity homes — wearing a necklace evidently stolen from Lindsay Lohan. Ames pleaded no contest to a single felony charge of receiving stolen goods — a leather jacket stolen from Paris Hilton's home — at the end of 2012 (via Los Angeles Times).
She received a reduced sentence of three years' probation and 60 days of community service after further charges were dismissed due to the case being "harmed" by an LAPD officer serving as a technical advisor on Sofia Coppola's "The Bling Ring" (via Los Angeles Times). As of 2012, Ames confirmed to the Los Angeles Times that she wanted to "avoid the spotlight," with her lawyer telling the newspaper that the budding academic was studying psychology, speech, and child development at Pierce College in Woodland Hills and was receiving "straight As" in every class. 
In a move sure to help her to retreat from the public eye even further, TMZ reported that Ames had filed official documents to change her name to Courtney Shields. The reasoning? To honor her stepdad Randy Shields, a man for whom Ames expressed had "been in my life since I was 7 and is more of a father to me than my own father" and who Vanity Fair once described as being a "famed welterweight" boxer. Good for her. 
Diana Tamayo has 'found God'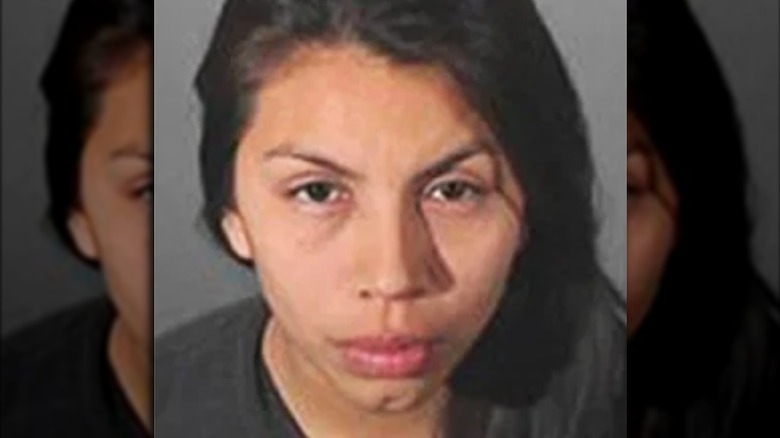 According to Nick Prugo's testimony, Diana Tamayo was so petite that she was once used to gain access to a celebrity home by entering it "through a dog door" (via The New York Times.) As Tamayo discovered, getting in is easy but getting out is hard and she was sentenced to three years probation and 60 days of community service, per Daily News. The alleged burglar's lawyers had previously argued that Tamayo's family were threatened with "immigration consequences" had she not acknowledged her involvement with breaking into Lindsay Lohan's home, according to Daily News. 
By all accounts, it appears as though Tamayo has been eager to keep herself to herself and remain out of the public eye at all costs. The last known update from her came courtesy of a statement she supplied to The Daily Beast in 2013 which celebrated her new paths in life and respectfully requested some privacy. Stating that she chooses "not to talk to any media" because she wants to leave her past behind, Tamayo told the website, "I will say that my life has changed. I've found God and [am] starting to get my career with fitness and nutrition going." Sweetly, she signed the update off by saying, "Thank you, have a beautiful day" and thank you, we will. 
Jonathan Ajar has been staying out of trouble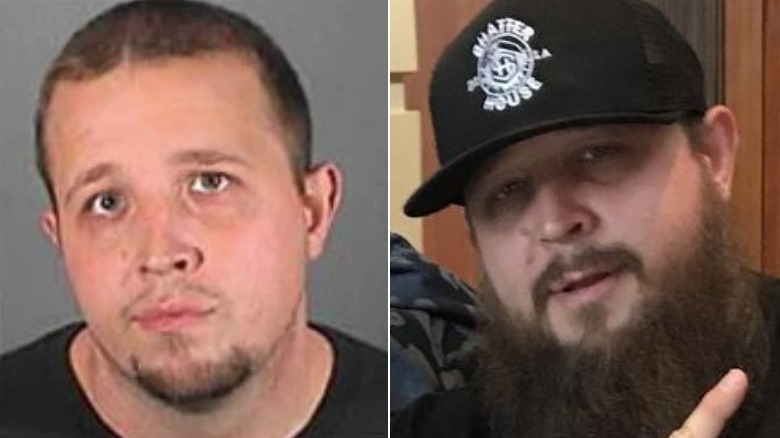 Better known as "Jonnie Dangerous," Jonathan Ajar wasn't a direct part of the (probably) more fun exploits of ducking and diving through the fineries of various celebrity homes and was instead responsible for the more business side of the operation: Selling the shiny, stolen goods taken from said properties (via The New York Times).
Having previously spent time in prison for drug offense, per TMZ, Ajar was the first to turn himself in after police recovered various stolen items — and a stash of "illicit drugs" — at his home, "including a Sig Sauer handgun" stolen from Brian Austin Green (via Los Angeles Times). According to E! the former nightclub promoter was subsequently sentenced to three years in prison but served only one. 
Since then, Ajar appears to have been keeping himself out of trouble. But if his Instagram is anything to go by then he's still been keeping himself respectably 4-20 — in between posting various lifestyle memes, spending time with his nephews, and what looks to have been a stint working as a live event staff member as part of the Overwatch League. 
Source: Read Full Article