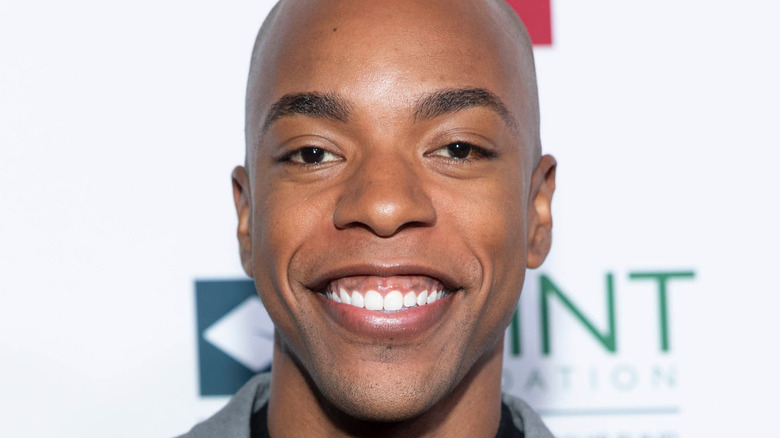 Emile Ennis Jr. is a host, an emcee, an influencer, and a strong advocate for the LGBTQ+ community, of which he's a part. He works in both the digital and in-person event arenas for emceeing and hosting, and he's increasingly becoming a travel influencer. 
He got his biggest break with Clevver News, where he acted as a lead producer. His celebrity interviews and news videos for Clevver News have been viewed more than 100 million times globally, which means Emile Ennis Jr. is someone to keep your eyes on as he's surely on the rise. 
Other recent appearances for Ennis Jr. include Amazon Live, "The Wendy Williams Show," and "Central Ave." The host is also known for his hit interview with Issa Rae and his original series "Rumor Patrol: Celeb Takeover," where Ennis Jr. visited celebrities' homes to interview them. Finally, Ennis Jr. has been featured in Cosmopolitan and Revolt and on Fox, Oxygen, "The Real," FX, and the Streamy Awards.
Emile is the perfect example of his zodiac sign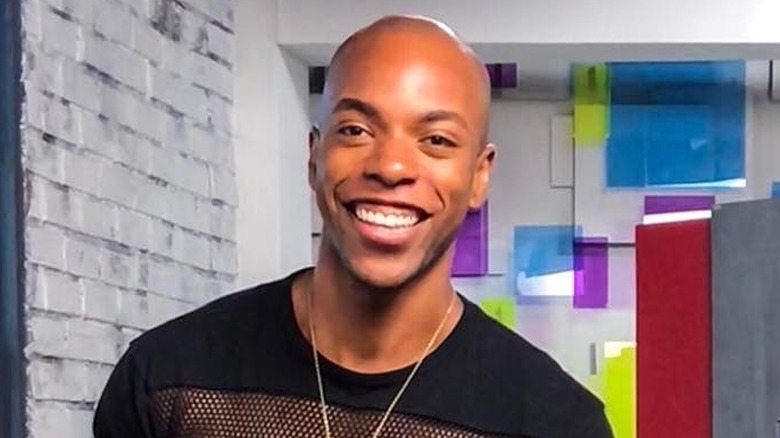 Emile Ennis Jr. was born in 1990 and being a late January\, shich makes him an Aquarius (via Famous Birthdays). According to Allure, Aquarians are humanitarians at heart and want to change the world by empowering people. They're also an air sign, meaning they're not too grounded to one place and will drift wherever they need to make this change happen. This is apt for Ennis Jr., who is from Atlanta, Georgia, but moved to Los Angeles, California, to chase his dreams (via Famous Birthdays).
 Aquarians are free-spirited and nonconformist by nature, but they can also be stubborn. However, we'd argue being stubborn isn't a bad thing for Aquarians, because it leads them to making change happen no matter what. This is the case for Emile Ennis Jr. 
The host and emcee is passionate about what he does, and it shows. For example, Ennis Jr. participated in a Clevver News video celebrating gender-neutral clothing, a progressive video that exemplifies his passion to make a brighter, more inclusive future for himself and the following generations.
Emile has also worked very hard to get to this point of his life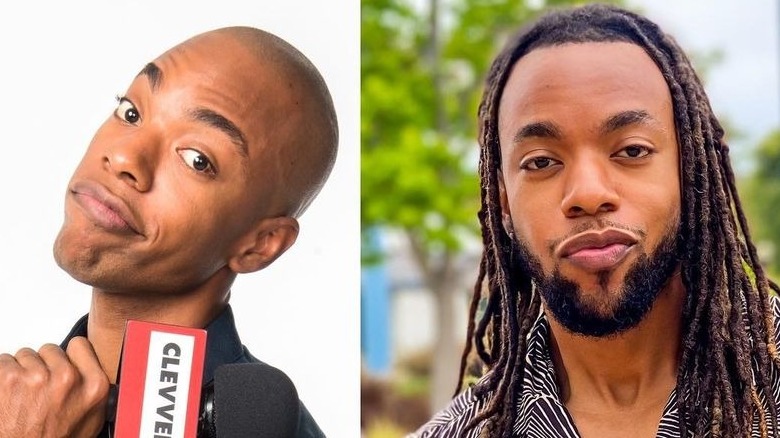 According to IMDb, Emile Ennis Jr.'s corporate journey actually began behind the camera before he moved in front of it. This isn't hard to believe, as the host has no lack of charisma, talent, or charm, which is a perfect trifecta of gifts for any kind of host. 
He created and executive produced the web series "Chasing LA," a series that showcased himself and others who were chasing their dreams in Los Angeles. This series ran from 2012 to 2015, and the series creator even received an editing credit for most episodes.
Emile Ennis Jr.'s presence is towering, and not just because he's 6'3″ tall (via IMDb). The multi-talented star appeared in the television series "Legit," though he didn't receive a proper credit for it, and has come a long way since his smaller gigs, such as his production assistant credit in the "2011 Hero Dog Awards" or 2015's "Aden." Now, he's interviewing and reporting on some of the biggest names for platforms such as Clevver News. Some of his most recent videos for Clevver see the host discussing Ryan Reynolds, Kim Kardashian, and Charli D'Amelio, among many other celebrities.
Emile was raised in the church, making coming out 'terrifying"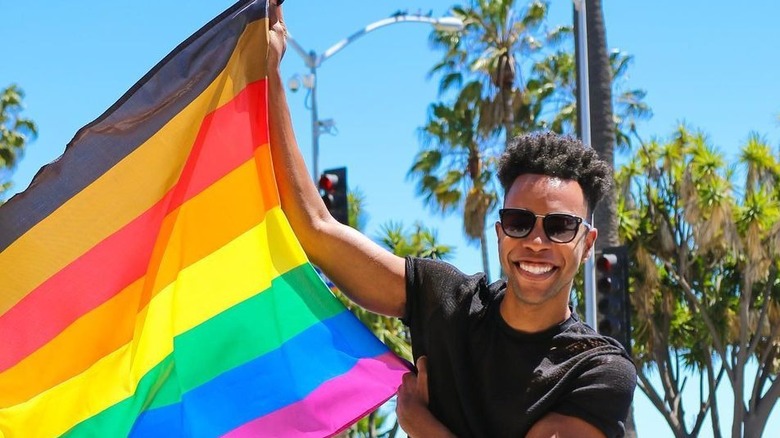 Emile Ennis Jr. is able to follow his dreams wherever they need to go not only because he's an Aquarian but also because of his education. He earned a bachelor's degree in visual communications and electronic media from Reinhardt University, and in 2013, he even held a small role in the 2013 film "The Truth About Emanuel" (via Famous Birthdays). The film's title referencing Emanuel from the Bible is also fitting, as Famous Birthdays notes that Ennis Jr. was raised in the church, with his father being a preacher and Ennis Jr. himself singing gospel music for the church. 
In addition to hosting for a variety of networks, Ennis Jr. also creates content for his own YouTube channel. In one video uploaded in December 2018, he details his coming out experience. 
Because his family is so religious, he explains how hard it was to tell them. He was bullied for his sexuality at school even though he wasn't out, and in church would always hear that gay people go to Hell and that being gay is a choice. He ultimately revealed he was gay when one of his cousins called him following a series of posts on Ennis Jr's social media accounts that were raising family members' eyebrows. When asked if he was gay, he simply told his cousin, "Yes," and now describes it as "terrifying and relieving." After this conversation with his cousin, he called and told his sister, who then told their parents. His parents took time to process this revelation but have since come around. They now even ask how his partner is when they talk.
But just how did he meet his Emile's now-fiancé?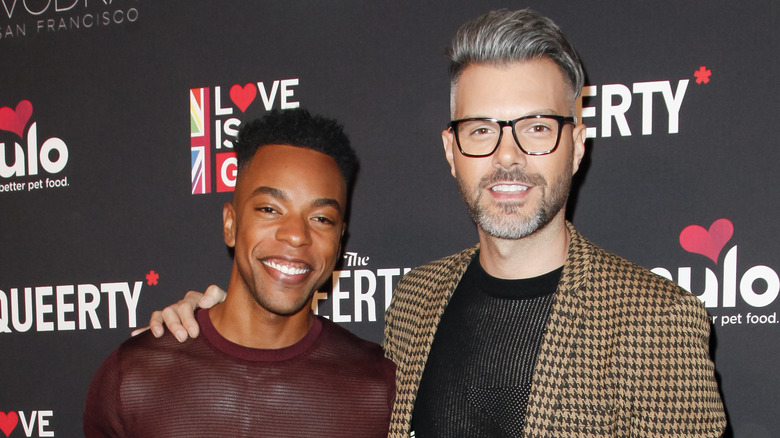 Today, Emile Ennis Jr. is in a happy relationship with fellow host AJ Gibson. Ennis Jr.'s website notes that the two are currently engaged, but it wasn't the easiest road to get there. In one video uploaded to Ennis Jr's YouTube channel in September 2019, he was joined by Gibson for a type of video called the boyfriend tag. Boyfriend tag videos showcase a couple sitting down with the expectation that a boyfriend is going to be answering a variety of questions about his partner. 
In Ennis Jr.'s video, he explained that he and Gibson met when they both worked for the digital network AfterBuzz TV, which hosts podcasts about a variety of television series. Gibson began working there after Ennis Jr., but the latter was immediately interested in Gibson after looking him up online when he was told that Gibson would be starting soon. The two ultimately met on camera during a recording of a podcast covering recent episodes of "America's Got Talent," and while Ennis Jr. wasn't out as gay at the time, Gibson says in the YouTube video that he could tell as soon as they met that he was. The two became friends and "three of four months" later began dating. Now, they're engaged to be married and fans couldn't be any happier for them!
And what is Emile up to now?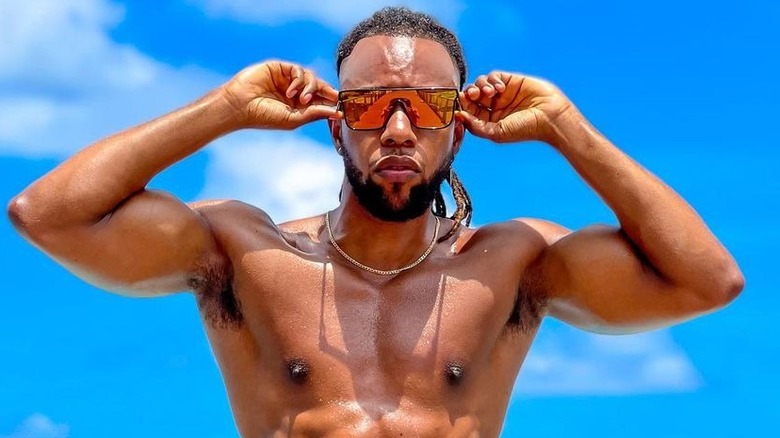 During 2020, Emile Ennis Jr. has been on a fitness journey. In a dual photo shared to Instagram on May 5, 2021, the host reflects over his journey from July 2020 to May 2021, with the photo showing his progress from then to now. He's been working on gaining muscle, and says in his caption that in July 2020 he weighed 175 pounds while now in May 2021 he weighs 186 pounds, having gained 11 pounds of muscle over the last year.
In his post, the emcee said, "It's always been hard for me to put on weight, but I've been committed to bulking up & I'm seeing progress." He later ended the caption by saying, "Reminder, it takes time to see change, DON'T GIVE UP!"
This journey coincides with his website now saying he's a "fitness/travel influencer." He's been a host, emcee, and influencer for years, and he only continues to be influential on an increasing amount of subjects, which now includes how to healthily gain muscle weight. This again shows his resilience and his Aquarian nature, and it proves that he's going to have a long career if he continues to grow and adapt as he's done so far.
Source: Read Full Article