There's a major conflict over which is the best Christmas movie of them all. It's true that movie watchers have so many options to choose from — classic selections like It's a Wonderful Life to modern comedies such as Elf. But even with the hundreds of Christmas movies for your viewing pleasure, there are two that stand out above the rest.
A Christmas Story (1983) is one of the most popular films to watch each December. It's such a beloved pick that TBS and TNT both air it continuously for 24 hours straight beginning Christmas Eve. But many holiday movie watchers are enamored by National Lampoon's Christmas Vacation (1989). These dueling groups both think their pick is the best of the best.
So, which is superior: A Christmas Story or Christmas Vacation? There's an easy way to find out.
'A Christmas Story' is a holiday treasure
So many fans responded positively to A Christmas Story because they could relate to it from their own childhoods. The movie follows a young boy named Ralphie who wants nothing more than to get a Red Ryder BB gun for Christmas. The only problem is all the adults in his life caution him that "you'll shoot your eye out" if he really gets one.
The film is directed by Bob Clark and is based on the novel, In God We Trust, All Others Pay Cash. It's set in the 1940s and features many memorable characters in Ralphie's family and neighborhood. Several of the events from the movie are based on real life.
'Christmas Vacation' has more quotable moments than most
Meanwhile, Christmas Vacation follows a different family in another era. The Christmas comedy starring Chevy Chase was written by John Hughes and is based on the short story, "Christmas '59."
Like A Christmas Story, Christmas Vacation focuses heavily on family dynamics and outlandish situations. Clark Griswold is eagerly awaiting his end of year bonus, which he plans on using to put in a pool for his family. But nothing goes to plan. And when the whole extended family descends upon the Griswold's home to celebrate Christmas together — including Clark's eccentric brother, Eddie — absolute chaos ensues.
The laugh out loud comedy strikes a chord with anyone who knows the stress of hosting or attending holiday celebrations with family members.
'A Christmas Story' has a higher rating than 'Christmas Vacation'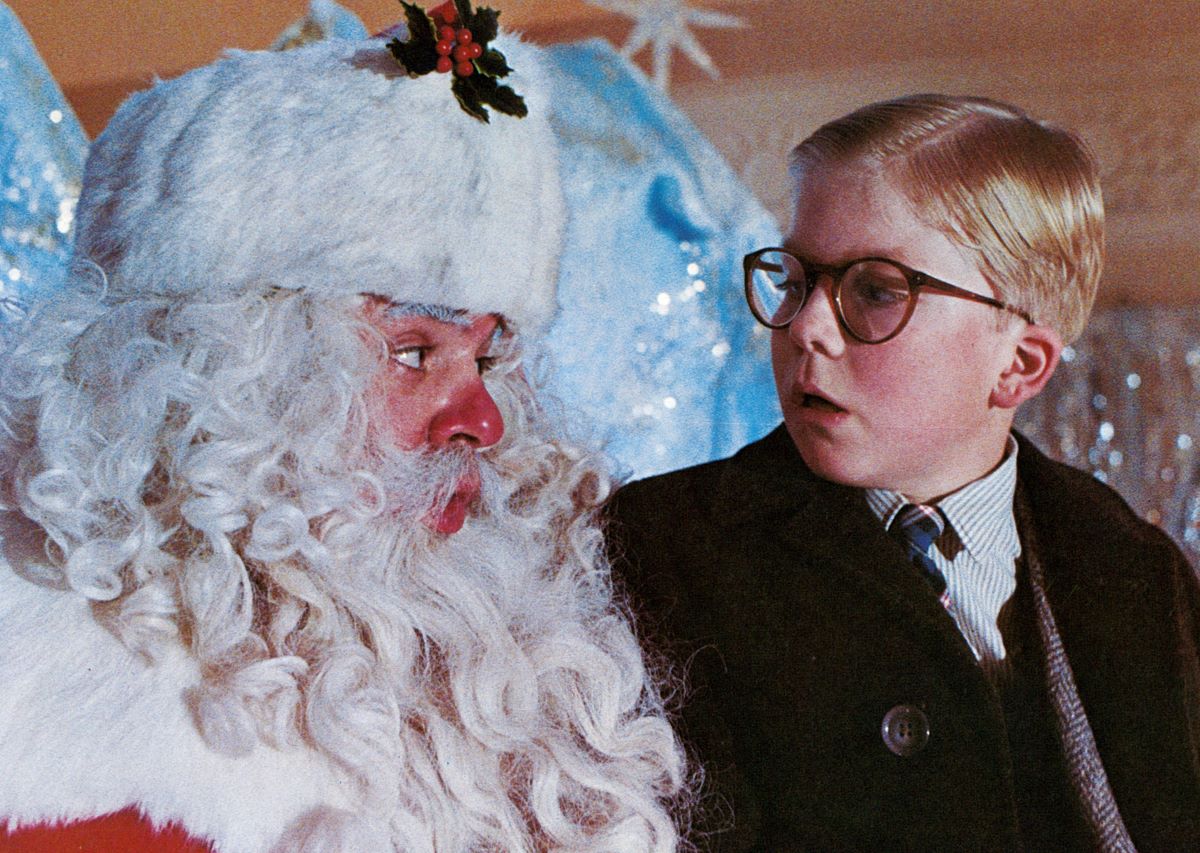 When it comes down to it, choosing a favorite Christmas movie comes down to a matter of preference. And there are plenty of people who like both A Christmas Story and Christmas Vacation. However, when it comes to selecting a winner in the holiday movie debate, A Christmas Story has a slightly higher rating.
As of 2020, A Christmas Story has a 7.9/10 rating with 128,816 reviews on IMDb. Meanwhile, Christmas Vacation has a 7.6/10 rating with 151,380 reviews on IMDb.
Whether you're on team Parker or team Griswold, you're in good company. And as always, the best solution is to watch both movies every December.
Source: Read Full Article