Longtime besties Matt Damon and Ben Affleck reunite on-screen in The Last Duel, 25 years after they co-wrote and starred in Good Will Hunting. Though Damon had a cameo in 2004's Jersey Girl, the pair headline the upcoming historical drama alongside Jodie Comer and Adam Driver. French medieval customs almost had Affleck and Damon smooch in the film, but the scene didn't make the final cut.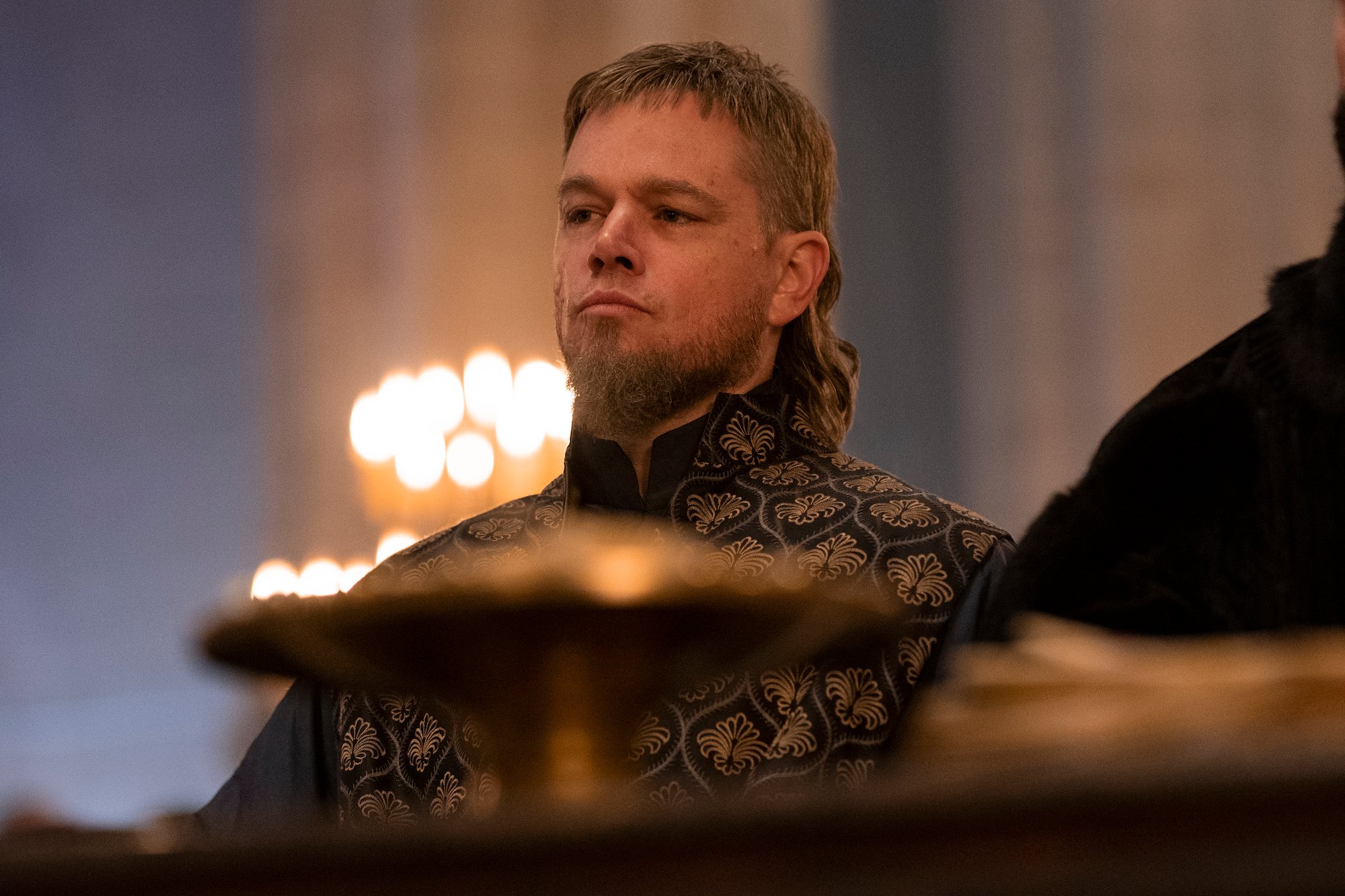 Matt Damon and Ben Affleck's association turns cold in 'The Last Duel'
The Last Duel draws from a real-life incident that occurred in 1386. Eric Jager, a UCLA professor, wrote the book that inspired the film adaptation. Ben Affleck plays Count Pierre d'Alençon in The Last Duel, a nobleman who lorded over Adam Driver's Jacques Le Gris and Matt Damon's Jean de Carrouges, a knight. By all accounts, Count Pierre showed favoritism toward Le Gris in terms of land, friendship, and power.
The film will show how Le Gris and de Carrouges were once cool, but things turned bitter due to jealousy and Marguerite de Carrouges' rape accusation against Le Gris. When Damon's character angrily takes the assault case to the count's court, Affleck's Pierre dismisses it. It leads to an intense investigation, hostile feelings, gossip, and the last duel.
Ridley Scott clipped royal kissing scene between Affleck and Damon
During an interview with Entertainment Tonight, Affleck explained how historically, feudal ceremonies in the Middle Ages involved a kiss — on the lips. Called a commencement, the medieval ritual symbolized loyalty and an oath to uphold their contract. Initially, Damon and Affleck were set to kiss but director Ridley Scott changed his mind.
"In the original actual version of that scene — the way that ceremony actually took place was that you kissed everybody on the mouth," said Affleck. "And we had that in the script."
Damon joked, "That would've been our first on screen kiss." According to Affleck, Scott thought it'd be distracting.
'The Last Duel' kissing scene changed
Rather than have Jean de Carrouges and Count Pierre d'Alençon lock lips, Scott had Damon kneel to Affleck's overlord character instead. The two were not friends, and their business relationship turned completely sour because of the rape case. To demonstrate his status, the count exerts an extra dose of power in the scene as an annoyance. Affleck did it on purpose.
"In fact, the scene where I kneel before him, Ben just improvised this thing where I started to say my line and he just interrupted me and goes, 'Closer.' And I have to kind of get up and kneel again in front of him," said Damon.
The real-life European feudal system and legal structure will be explored through three different perspectives in The Last Duel. The story centers on Marguerite's harrowing sexual assault account that could result in the death penalty for her. As Affleck stated once before, it's a feminist movie.
He and Damon are set to co-produce several films in the immediate future, but it may be some time before their fans see them share an actual kiss. The Last Duel arrives in theaters on Oct. 15.
Source: Read Full Article