As a wide range of selection is offered in theaters in the coming year, here is a guide to potential blockbuster films based on their genres that moviegoers may not want to miss.
AceShowbiz -Cinema business is slowly regaining momentum after being shut down during the pandemic. After numerous pushbacks and filming shutdowns, Hollywood is now back with full force to present the long-awaited projects that have been promised years before. Never running out of ideas, movie studios come up with a bunch of new original films or what is expected to start a new blockbuster franchise, while still relying on fan-favorite characters.
The wide range of selection is always a big advantage to moviegoers, but the lack of know-how about the offered films can also lead to disappointment. Knowing well that one must not want to waste time or spend money on something that they will eventually regret, AceShowbiz is presenting a guide to most anticipated movies in 2013 that movie maniacs should not miss. The films are divided into categories that will make it easier to choose depending on someone's taste.
1. For Comic Book Fans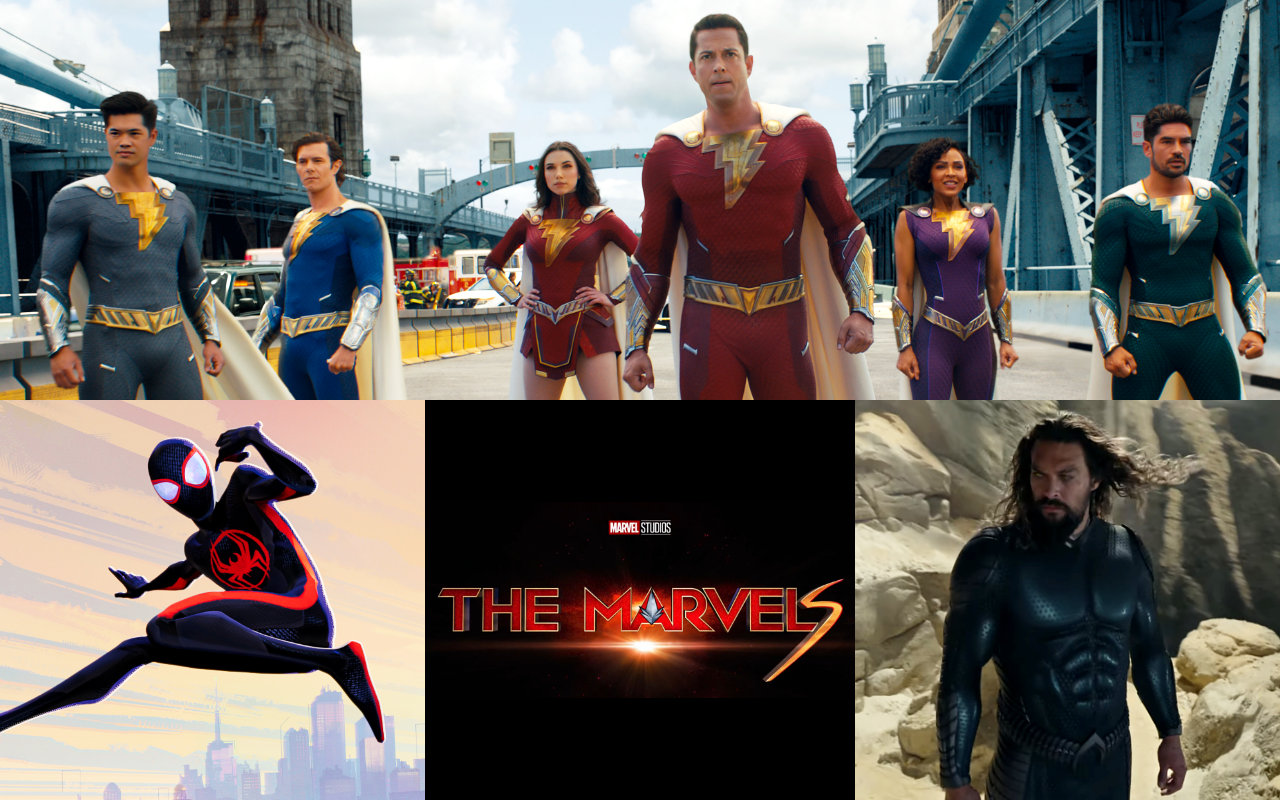 Every year, new comic book characters are introduced in cinemas. But 2023 turns out to be the time for some familiar superheroes to shine. After several delays, Shazam (Zachary Levi) and Aquaman (Jason Momoa) return in "Shazam! Fury of the Gods" and "Aquaman and the Lost Kingdom" respectively. While the "Shazam!" sequel will see the titular hero teaming up with his foster siblings to fight the Daughters of Atlas, the follow-up to Aquaman will further address the rivalry between the king of Atlantis and his half-brother Orm (Patrick Wilson) as Black Manta (Yahya Abdul-Mateen II) seeks revenge for the death of his father.
In the MCU, "Ant-Man and the Wasp: Quantumania", "Guardians of the Galaxy Vol. 3" and "The Marvels", marking the first installment of their respective franchise since "Avengers: Endgame", are expected show how Thanos' snap impacted the lives of beloved characters. Meanwhile, in a separate Marvel universe, Miles Morales a.k.a. Spider-Man is back in "Spider-Man: Across the Spider-Verse" after the success of the 2018 movie. The Multiverse allows the main character to interact with other Spider-People, but an interesting complication may arise as a conflict.
2. For Adrenaline Junkies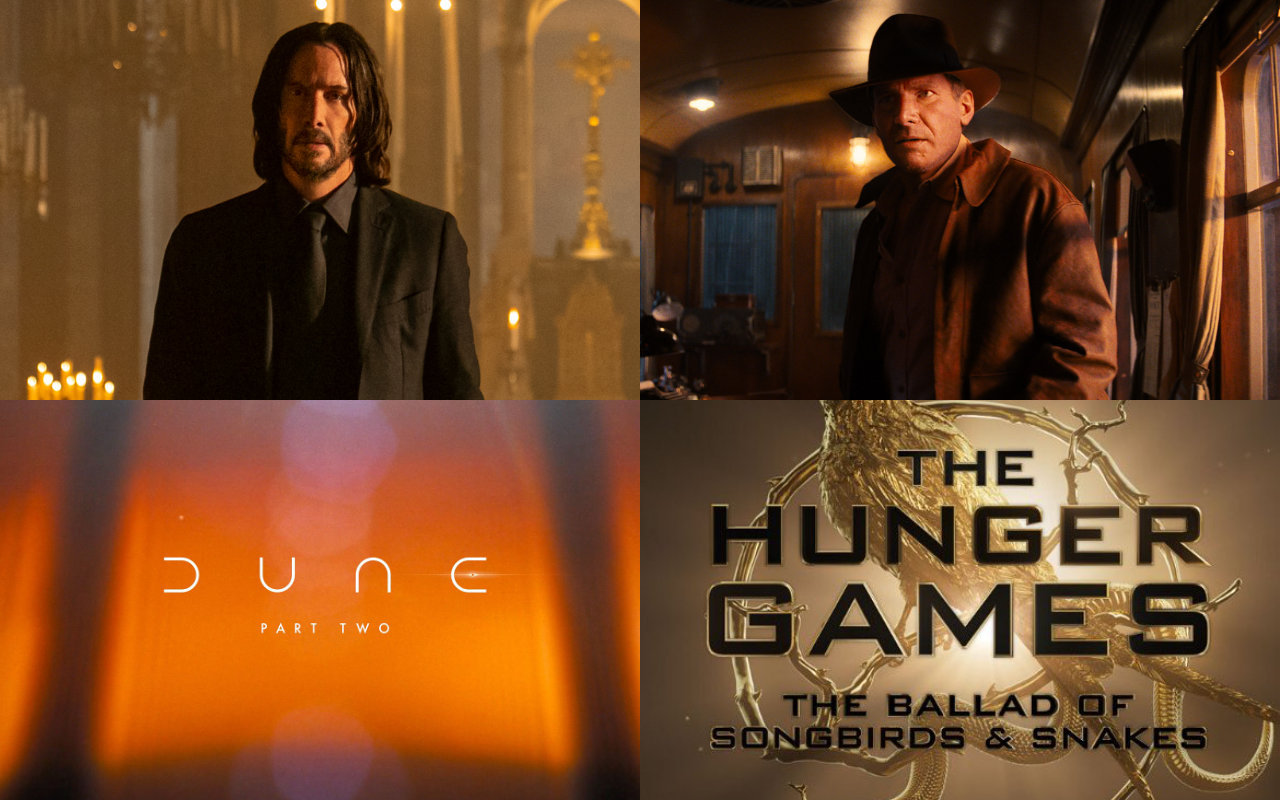 Action, adventure genres are also still dominated by returning characters. While "Fast X" a.k.a. "Fast And Furious 10" provides an opportunity to prepare for an end of a long-running franchise, the likes of "John Wick: Chapter 4" and "Mission: Impossible – Dead Reckoning – Part One" continue the high-octane performances of the beloved protagonists. So much to explore is that Harrison Ford's Indy is even tempted to return from retirement and go on another journey in "Indiana Jones and the Dial of Destiny".
If fictional narratives are not enough to satisfy your imaginative mind, explore the dystopian worlds in "Dune: Part Two" and "The Hunger Games: The Ballad of Songbirds and Snakes". The "Dune" sequel continues the rise of Paul Atreides (Timothee Chalamet) as a reluctant hero who attempts to save the universe from tyrants, while "The Hunger Games" spin-off will delve deeper into the earlier years of Coriolanus Snow (Tom Blyth), the future President of Panem and the main villain in the original franchise.
3. For the Soft Hearts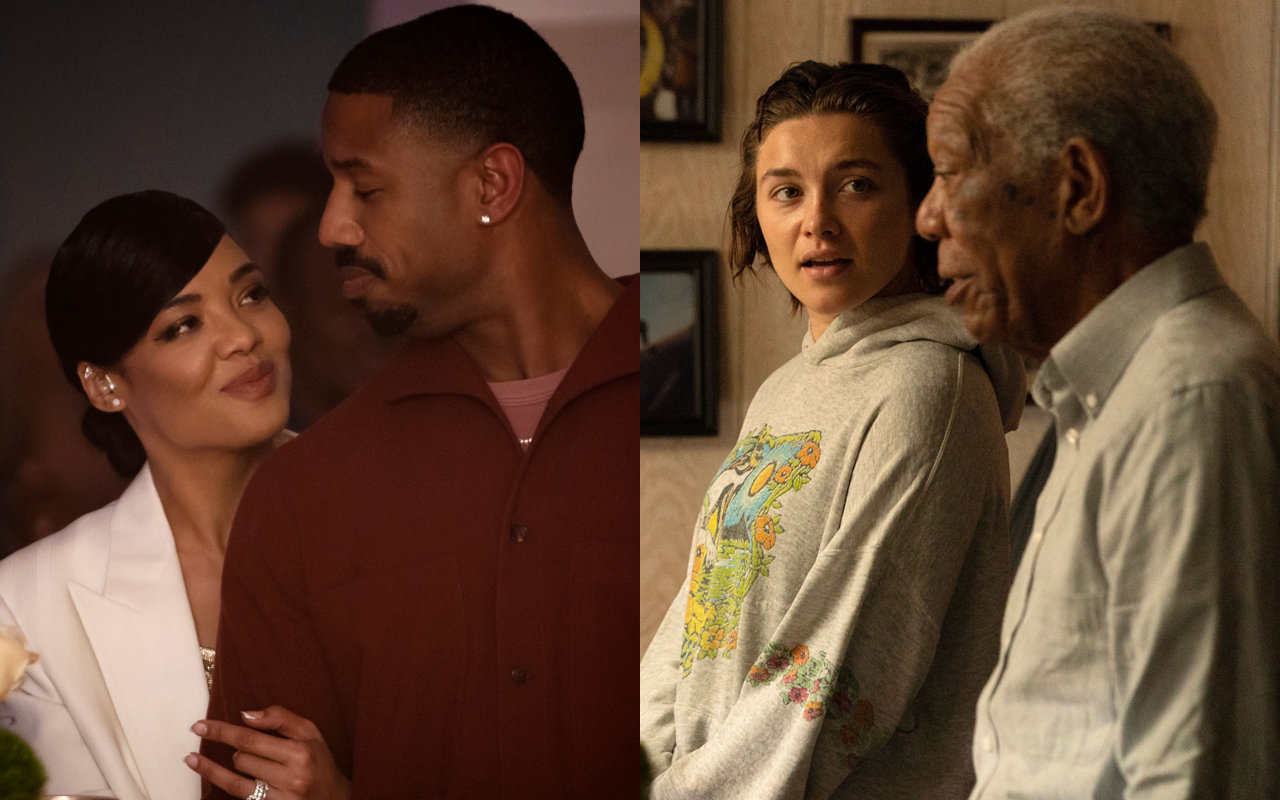 Some people don't need death-defying stunts or elaborate visual effects to make their hearts fulfilled and this is where romantic and drama films find a spot to shine in theaters. Take the "Creed" franchise for example as the story of a boxer makes people keep rooting for Adonis "Donnie" Creed (Michael B. Jordan). After leaving behind his dark days and rising to success, he still cannot escape his past as he faces against an old friend-turned rival in "Creed III".
"A Good Person" and "Asteroid City" may sound unfamiliar to most people, but the talents involved in both films are not ones to be looked at with side eye. Written and directed by Zach Braff, "A Good Person" stars Florence Pugh as a woman whose path to seek redemption and overcome pain after a fatal accident is intertwined with her would-be father-in-law's (Morgan Freeman). From Wes Anderson, "Asteroid City" boasts a cast that has been described as being "larger than most other Anderson films" with Tilda Swinton, Adrien Brody, Tom Hanks, Margot Robbie, Scarlett Johansson, Bryan Cranston and more taking part in a Junior Stargazer convention that unravels life-changing events.
4. For the Whole Family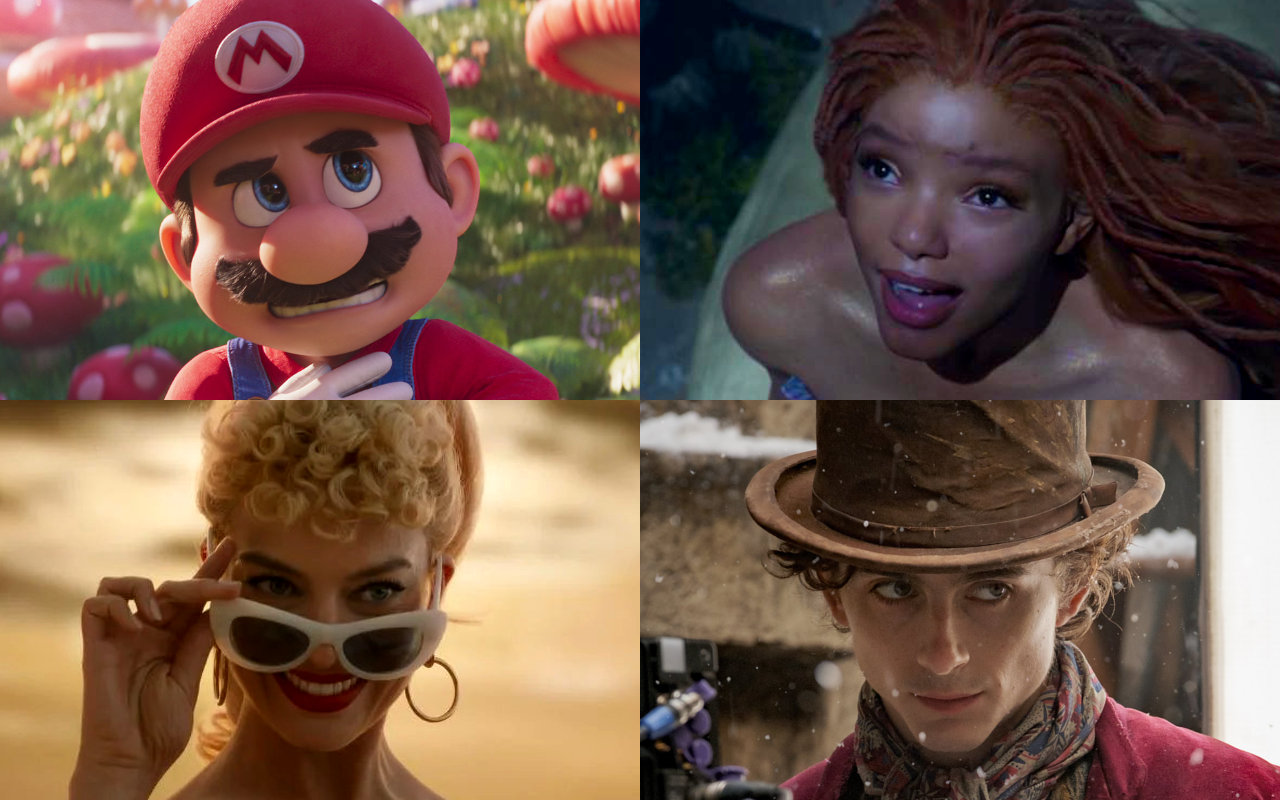 Not being able to leave the little ones behind on movie days or purposefully looking to spend quality time with your family, then these selections shall be the right choices. "The Super Mario Bros. Movie" brings the virtual world to life with vivid visuals, supported by a star-studded voice cast that include Chris Pratt, Anya Taylor-Joy, Charlie Day, Jack Black, Keegan-Michael Key, Seth Rogen and Fred Armisen. For those dreaming of living in a "Barbie" world during their childhood, they can finally see the vibrant lifestyle in a more realistic way thanks to Greta Gerwig's adaptation starring Margot Robbie and Ryan Reynolds.
Another take on a familiar character, "The Little Mermaid" is a live-action adaptation of Disney's 1989 animated classic. With Halle Bailey in the lead role, fans can rely on her vocal prowess to deliver an enchanting musical performance that translates the emotions well. "Wonka", meanwhile, is a story of young Willy Wonka, who was previously portrayed by Gene Wilder and Johnny Depp in the 1971 and 2005 movie respectively. This time, director Paul King trusts the role to Timothee Chalamet, whose acting versatility has been proven with his critically-acclaimed performances in the likes of "Call Me by Your Name" and "Lady Bird" among others.
5. For Thrill Seekers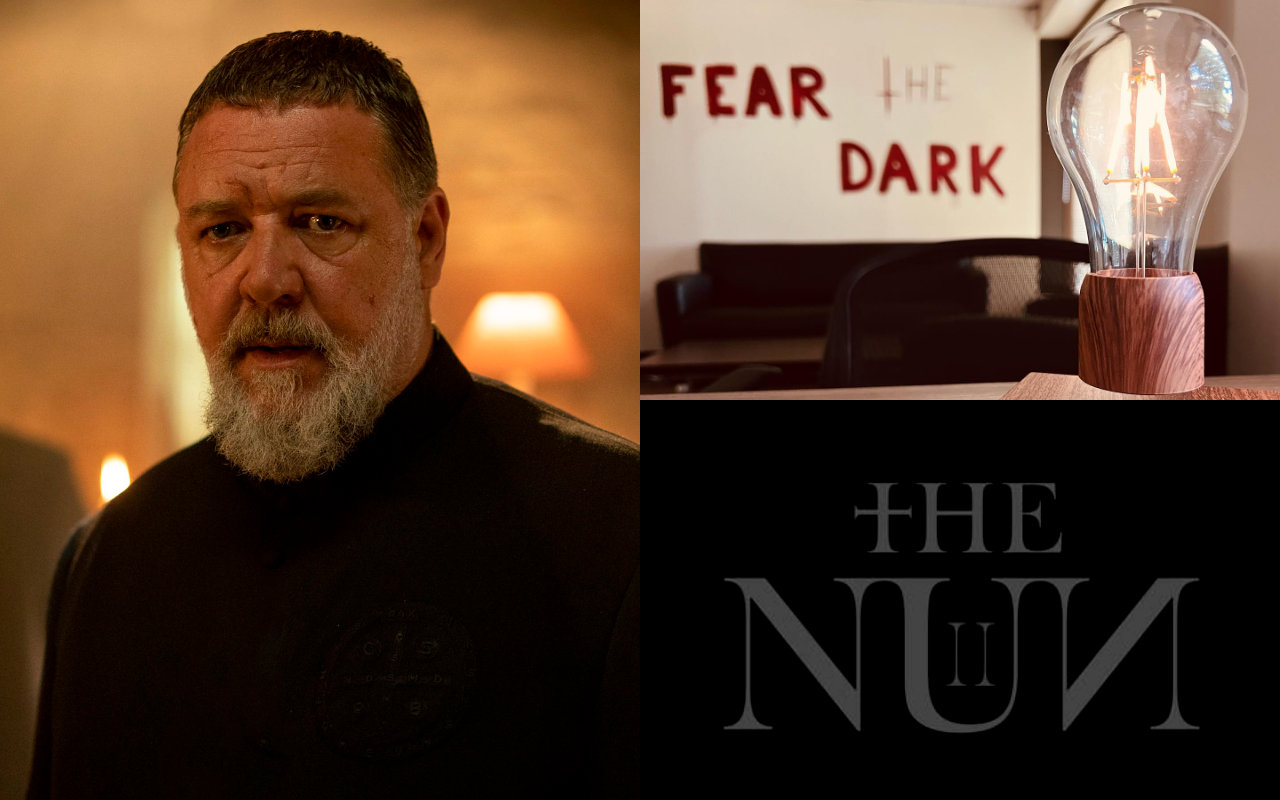 If jump scares are more of your thing, look no further than these horror movies. Bad habits die hard, and after it was resurrected in 2022's "Scream", the Ghostface doesn't cease to terrorize its victims and moviegoers alike. Set in New York City to follow the lives of sisters Samantha and Tara Carpenter and twins Chad and Mindy Meeks, it will be the first film in the franchise that doesn't feature Neve Campbell. But the heavy gore will compensate for her absence, returning star Jenna Ortega has promised.
Other reliable franchises in the genre, "Insidious" and The Nun" present a new installment each this year. Marking Patrick Wilson's directorial debut, "Insidious: Fear the Dark" serves as a direct sequel to "Insidious" (2010) and "Insidious: Chapter 2" (2013) and is set to see the Lambert couple (Wilson, Rose Byrne) dealing with their son Dalton's (Ty Simpkins) repressed demons of his past. In "The Nun 2", Sister Irene once again comes face to face with the demonic force Valak after a priest is murdered. Meanwhile, supernatural encounters are about to get as real as they can be in "The Pope's Exorcist", which is about real-life figure Father Gabriele Amorth (Russell Crowe), a priest who acted as chief exorcist of the Vatican and who performed more than 100,000 exorcisms in his lifetime.
You can share this post!
Source: Read Full Article