The Golden Globes 2022 are over, so the awards season is moving forward. The SAG Awards 2022 announced their nominations today. There are both surprise nominations and shocking snubs that have social media debating up a storm. The SAG Awards 2022 nominated Jared Leto for his House of Gucci performance, which has the Internet cringing over the illogical nomination choice.
SAG Awards 2022: Outstanding Performance by a Male Actor in a Supporting Role Nominations
Among the SAG Awards 2022 nominations include the Outstanding Performance by a Male Actor in a Supporting Role category. Most analysts predicted most of the nominations, although there are a few surprises in there that have people scratching their heads. See below for the category's nominations:
Ben Affleck, The Tender Bar
Bradley Cooper, Licorice Pizza
Troy Kotsur, CODA
Jared Leto, House of Gucci
Kodi Smit-McPhee, The Power of the Dog
Belfast's Jamie Dornan and Ciarán Hinds are noticeably absent from the nominations. As a result, many analysts wonder just how they were overlooked in a year that seemed like a lock for the two actors. Cooper's role in Licorice Pizza is fun, although very short and critics teased Leto's House of Gucci performance for the entire film's run.
People are cringing at Jared Leto's 'House of Gucci' SAG Awards 2022 nomination
Social media instantly responded to the SAG Awards 2022 nominations, particularly the inclusion of House of Gucci's Leto. He plays Paolo Gucci in the Ridley Scott-directed movie. Leto is nearly unrecognizable under a whole lot of prosthetics. However, his performance is often described as over-the-top, unrealistic, and even offensive toward both the real-life man and Italians in general.
One Twitter user said that Leto's nomination made them "feel sick." Other social media users said that they nearly walked out of the movie because of how offensive Leto's performance is. Leto reduces Paolo to an Italian stereotype that the surviving members of the Gucci family themselves rejected.
Leto is certainly the odd man out in the SAG Awards 2022 male supporting actor category for many audiences and journalists, who wonder what the awards season sees in his performance. Lady Gaga's House of Gucci performance has its share of supporters who see the value that she brings to the film. However, many audiences are taking to Twitter to call his presence in the movie an offensive joke.
Jared Leto's 'House of Gucci' Oscar chances just went up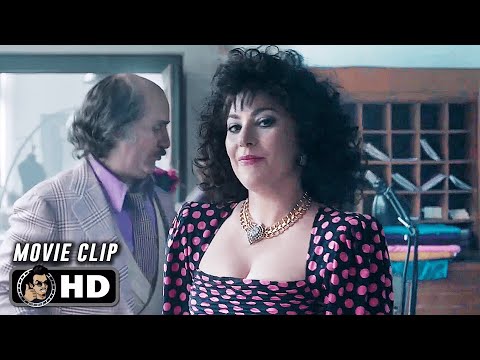 As a result of Leto's SAG Awards 2022 nomination, his Oscar chances shot up. Some analysts are already preparing themselves for a Leto Oscar nomination. House of Gucci features an impressive cast that all seem to find themselves in a different movie. Some are providing serious performances and aiming for awards. Meanwhile, Leto takes an approach that provides pure comedy to the film.
Smit-McPhee is likely locked for an Oscar nomination for his brilliant performance in The Power of the Dog. Meanwhile, the industry continues to swoon for Kotsur's CODA performance and Cooper's small role in Licorice Pizza. This awards season is a bit disheveled, so it could be anybody's game.
Source: Read Full Article