There is a general feeling that Marvel Studios can do no wrong. If their logo appears in front of a movie, it's a license to print money. And that feeling isn't totally unjustified. The company has made 23 movies, with an average worldwide gross of $981 million. There's even a general consensus that most of the movies are at least decent, with only a handful of disappointments.
The studio is taking a bit of a risk with Shang-Chi and the Legend of the Ten Rings scheduled for release in February 2021. That property is not as well known as other Marvel stories, and that may be why there seems to be less excitement for it than other upcoming Marvel movies.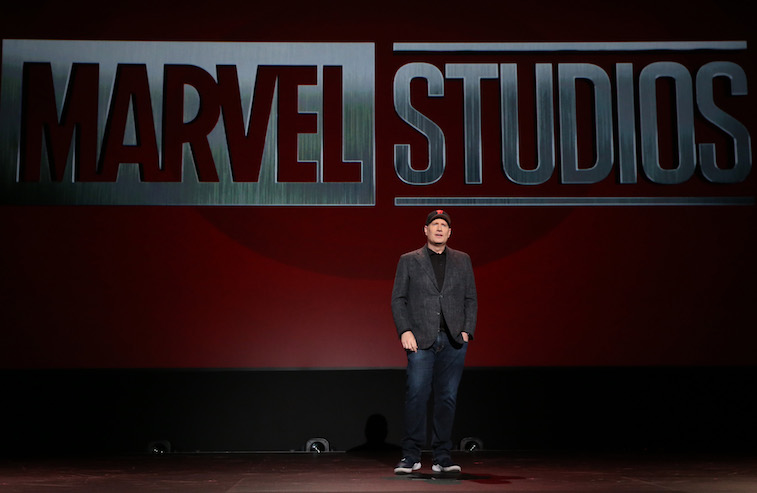 How well do people know Shang-Chi?
Now that Marvel has finished with the original lineup of the Avengers, its next phase starts to focus on lesser-known characters. After Black Widow comes out next May, there's The Eternals, coming in November. Those heroes, a band of celestial beings, are also less well-known but that project has buzz thanks largely to Angelina Jolie.
Shang Chi comes next, with its most recognizable star probably being Awkwafina (Ocean's 8, The Farewell). Its director, Daniel Destin Cretton, is mostly known for indie dramas like Short Term 12 and The Glass Castle, both of which starred Brie Larson.
With less "marquee" value than other Marvel movies, it has been thought of as "Marvel's martial arts movie," which may be true, but also sounds a bit reductive.
The character was created by writer Steve Englehart and artist Jim Starlin in December 1973. He initially did not have powers, being skilled in the martial arts with or without weapons.
In later years, he gains the power to create countless duplicates of himself, and joins the Avengers. Since Cretton has worked with Larson and may have gotten the job on her recommendation, it's quite possible that Captain Marvel will make an appearance to boost name recognition.
'Shang-Chi' already faces backlash
Unfortunately, toxic fandom has been rearing its ugly head too often lately, and it's already done so with Simi Liu, the relatively unknown actor who plays Shang-Chi. According to IndeWire, a YouTube channel called Asian Boss with 1.7 million subscribers, asked if fans thought he was "too ugly" to play the part. Liu was not amused responding:
"I've been second-guessed at every single possible step of my career. The reason why I'm still standing is because I'm singularly focused, I have the utmost belief in my abilities and I refuse to let the opinions of others define me."
Another less pressing issue is that Marvel Studios does not have the rights to Shang-Chi's primary villain, Fu Manchu. Screen Rant reports that instead, Shang-Chi's nemesis will be the Mandarin, played by Tony Leung. This was the character that supposedly was going to be the villain in Iron Man 3, but that turned out to be a fake-out.
Marvel has spun gold out of lesser-known characters before
While Shang-Chi has not entered the zeitgeist in the same way that the Avengers have, Marvel has still managed to take lesser-known characters and put them in hit movies.
Many people scoffed at the idea of an Ant-Man movie, thinking the character sounded ridiculous and pointing to the controversy when acclaimed director Edgar Wright left the project to be replaced by Peyton Reed, who was primarily known for comedies like The Break-Up and Bring it On. The director of a cheerleader movie was doing Marvel? It'll never be a hit.
Except it was. Granted, it was one of Marvel's lower-grossing movies, but it did well enough to spawn a sequel and make Ant-Man one of the key players in Captain America: Civil War and Endgame.
Then there was Black Panther. He was probably better known than Shang-Chi, but he still didn't have the same kind of cultural impact as Spider-Man or Captain America. Yet his movie turned out to be Marvel's biggest grosser that didn't have Avengers in the title, and it got an Oscar nomination for Best Picture – something no other superhero movie has achieved.
Yes, Marvel Studios will stumble someday. Maybe they'll stumble with Shang-Chi. But as we have seen time and again, you bet against the MCU at your peril.
Source: Read Full Article