In case you missed it, "The Kissing Booth 3" finally hit Netflix in August, much to the excitement of the fans of the series. With Jacob Elordi and Joey King's chemistry on-screen, it's hard to believe that they're not together in real life — or at least not anymore. The two had a brief relationship from 2017 to 2018, broke up, and then had to continue working together to complete "The Kissing Booth" trilogy.
The latest installment marks the second movie Jacob Elordi and Joey King had to film together following their breakup. But given how there's no bad blood between the two, it's probably not a reach to expect them in a project in the future once more. During an August 2020 interview on The Howard Stern show, Joey King shared how she's going to avoid dating fellow actors — at least for the time being. It made fans scratch their heads. Was the split with Jacob a bad one? Why did they even break up in the first place? Read on to find out!
Jacob Elordi and Joey King's romance was a slow burn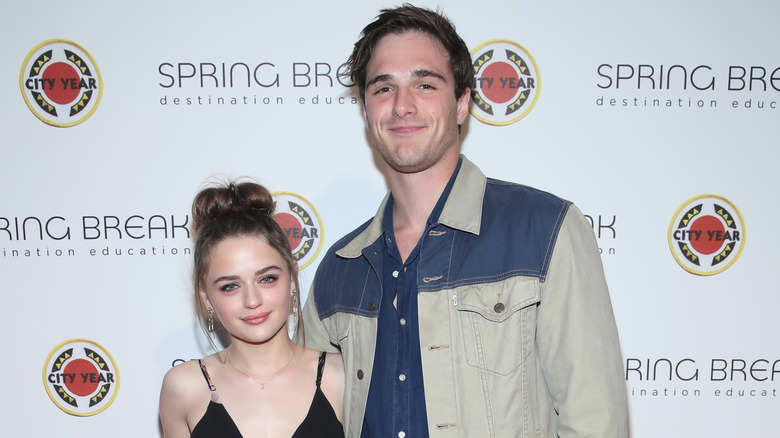 Like many Hollywood couples before them, Jacob Elordi and Joey King met on set in 2017 while filming the first installment of "The Kissing Booth." But contrary to popular belief, it wasn't love at first sight. In fact, they started out as friends first — best friends at that. 
"Well, I thought he [Elordi] was very cute when we first met, but it started as a friendship," she divulged in an interview with Bello. But it didn't take long until she started to realize that she had feelings for him. "Right away we were talking about gross things with each other (laughing). But before long I started to realize, 'Hey, I think I kind of like this person!'"
In an interview with Seventeen, King also shared how their friendship eventually escalated into something more. "When we first met, me, him, and Joel went out to dinner and we had the best, most fun night ever. By the end of dinner, we had like six inside jokes," she said. The star continued, "We were so close and throughout filming, I was just best friends with Jacob. I guess there was no moment, but I feel like the friendship kind of naturally was like, 'Oh hey, this person is super frickin' awesome. We have so much in common and we really love spending time together. Maybe there's something more there.'"
Jacob Elordi and Joey King loved having each other on set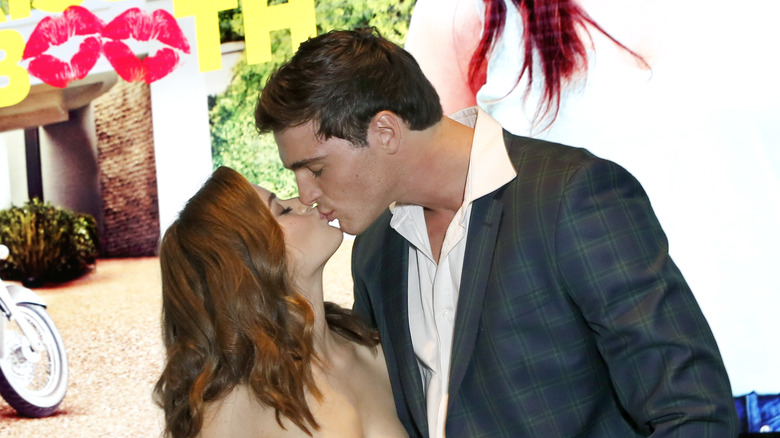 Some people may think that having your significant other on set would be weird, but the "Euphoria" star and "The Act" actor felt the opposite. In fact, they thought that meeting each other — and dating — on set made for such a unique experience.
"It was such an interesting experience meeting your boyfriend on set because you spend so much time together and become so close so fast," King revealed to Bello. "We were spending 17 hours a day together, and all of us would hang out after work and watch movies together and stuff. It was great." King also thought that having a boyfriend who understands what she's going through as an actor was beneficial. In an interview at the Teen Choice Awards 2017 (via StyleCaster), shortly after the two became Instagram official, the star said that she appreciates someone by her side cheering her on. "You know what, actually it does help," she shared. "It helps to have somebody by your side, cheering you on, who knows what you're going through and who's been through it themselves."
So what went wrong? We explore the split after the jump.
Jacob Elordi and Joey King had a quiet breakup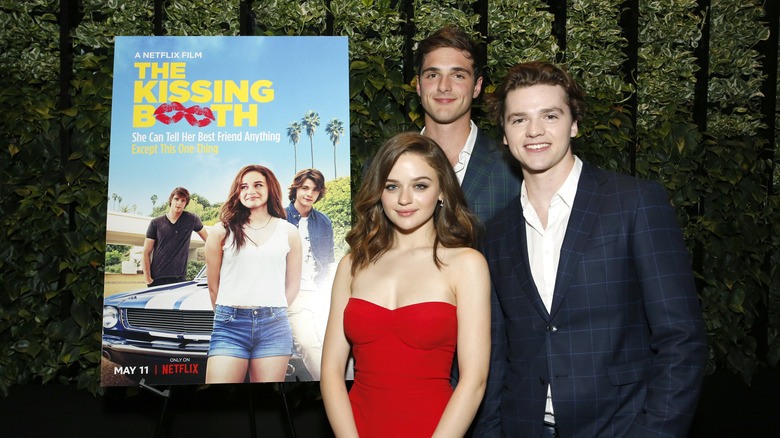 Jacob Elordi and Joey King weren't the types to brag about their relationship on social media (although they did share some cute pictures together), but by late 2018, fans started to speculate their split. It began when Elordi announced that he was going to take a break from social media. "I'm incredibly grateful to be able to connect with so many of you," he wrote on his Instagram Story (via Refinery29). I'm going to be signing off on this whole social media shabang while I work."
Everyone thought it was normal at first. After all, social media can be too much sometimes. But then he eventually deactivated his account, and King posted a tweet that made everyone think was directed at Elordi. "Thank god I have my dog tho," she said. Not long after, King deleted all her photos with Elordi from her feed, which is the modern way of confirming that they are no longer together. But as we all know, the two remained friends. They worked on another movie together following the breakup. And then another. To conclude the series, Elordi shared a poster of him and King from "The Kissing Booth" and wrote, "And one from the start @joeyking."
The two are now dating different people. Elordi is with model Kaia Gerber, while King is in a relationship with producer Stephen Piet. But with how Elordi and King continue to tag each other on social media, it's clear that they are on good terms. Exes can be friends, after all!
Source: Read Full Article