A rising star who seems to immediately elevate whatever project she's in and make it engaging, Jane Levy is one of young Hollywood's most skilled and charismatic performers. Viewers might know her from her breakthrough role on the popular 2010s sitcom "Suburgatory," her run as bad-seed Mandy Milkovich on "Shameless," or her roles on the high-profile limited series "What If?" and "Castle Rock" (via IMDb). However, the actor is probably best known for her more recent Golden Globe-nominated stint as the uniquely afflicted Zooey, who processes her interactions with other people as inside-her-head musical numbers on NBC's canceled cult hit "Zooey's Extraordinary Playlist."
Levy is not much of a tabloid presence or attention-baiting-and-hogging Instagram celebrity. She remains relatively aloof and out of the spotlight, instead letting her large and varied body of work do the talking for her. That said, fans of the delightful Levy want to know all about her, so here's everything there is to know about Jane Levy.
Jane Levy was a star soccer player growing up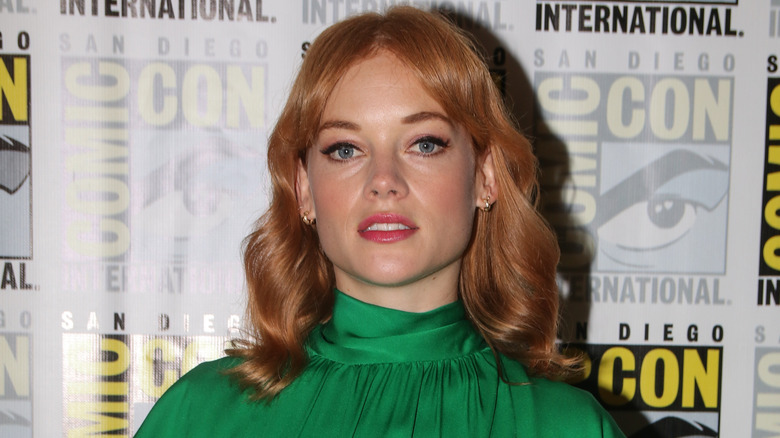 Had she not found celebrity through her acting work, Jane Levy reasonably could have been a professional soccer player. According to ESPN, she started playing the sport in an organized setting at the age of 5, which is also right around the time she expressed to her parents an interest in acting. "When I was little, I asked my mom to move us to Los Angeles and get me an agent. She would say, 'Stop it. Go play in the dirt.'"
And, so, Levy literally did that, throwing herself into soccer instead. "I wasn't naturally talented, but I worked so hard and committed myself 100 percent. I enjoyed the process of training, learning and hanging out with my teammates," she told ESPN. By the time she was a teenager, Levy had grown very good at the sport, playing for and captaining the Sir Francis Drake High School soccer team in Marin County, California, while simultaneously playing for the Novato club team. However, Levy noted that she "completely stopped" playing after high school.
Jane Levy quit college to be an actor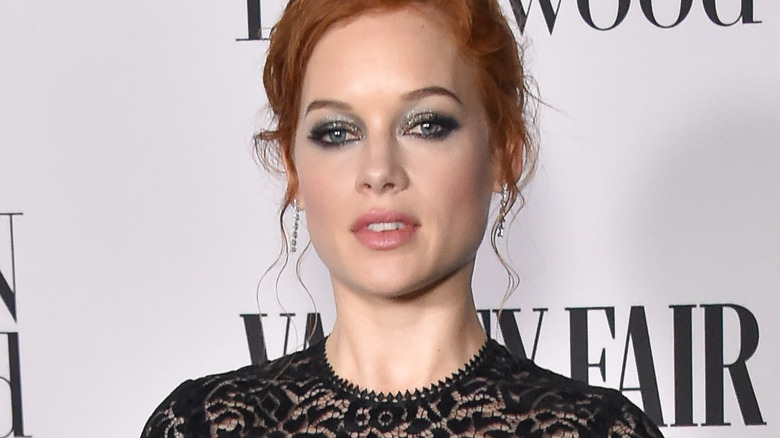 The reason why Jane Levy quit soccer altogether: She finally decided to give her childhood dream of becoming an actor a try. "At college, I wasn't passionate about anything I was studying," Levy told Backstage. So, in 2008, at age 18, Levy dropped her varsity college soccer team along with college, altogether, leaving school to pursue her rocky goal of becoming a performer, even though she "had no idea what I was doing and no reason to think it could work," as Levy shared with Ladygunn. "My parents were skeptical but supportive, and I enrolled at the Stella Adler Studio of Acting less than a year later."
Almost immediately after graduating, Levy's headshot and resume got the attention of a manager, who booked her a role in an indie movie and found her many auditions, which she, admittedly, found stressful. "One of my first was an HBO pilot, and I almost s*** my pants going in there," Levy said to Backstage. But, in 2011, 22-year-old Levy booked her first TV role, portraying youth-gone-wild Mandy Milkovich on Showtime's "Shameless," where her first scene involved simulating a sexual act. "My first scene ever, ever, ever," she recalled.
Jane Levy is a former scream queen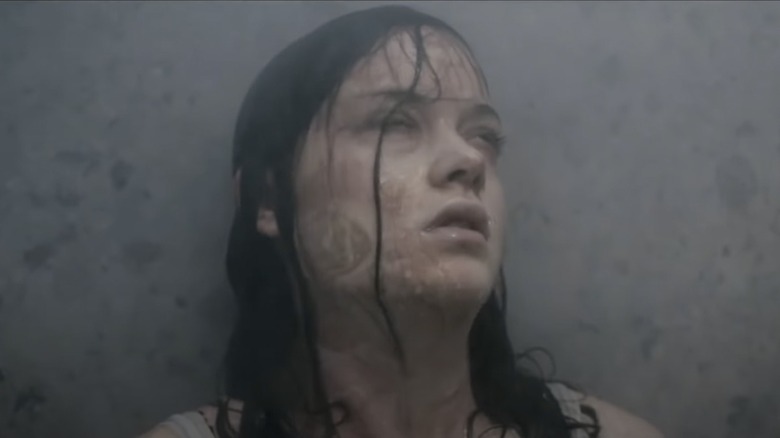 In the eternally-popular film genre of horror, there's a class of female actors who have been bestowed with the honorific "screen queen," as they excel at playing the female protagonist (and often last survivor) of the film's murderous presence. Along with the likes of "Halloween" star Jamie Lee Curtis and "The Conjuring" lead Vera Farmiga stands Jane Levy, the scream queen of the 2013 remake of the horror classic "Evil Dead." Levy returned to the bloody and scary well in 2016 for "Don't Breathe," both films directed by Fede Alvarez.
When she was under consideration for "Evil Dead," Levy was starring on the ABC sitcom "Suburgatory." "I read 'Evil Dead' and I thought it was just so ridiculous and funny and just so extreme that I thought, 'This would be the diametrically opposite job I could take right after finishing the first season of this TV show,'" Levy told GQ. It doesn't hurt that Levy actually likes scary movies, too. The actor told Vulture that she has a "perverted sensibility" and likes to "push boundaries."
The business of acting is tough on Jane Levy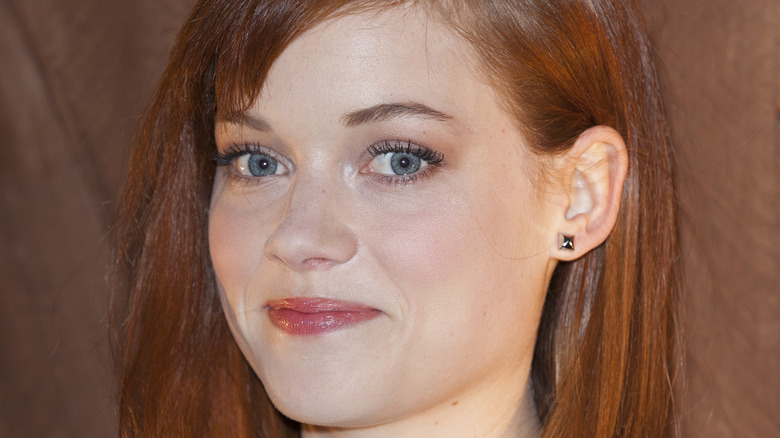 With a lead role in a horror franchise ("Evil Dead") and significant parts in five major small-screen shows ("Suburgatory," "There's…Johnny!", "Castle Rock," "What/If," and "Zoey's Extraordinary Playlist") under her belt before she even turned 30, Jane Levy has gotten off to a good start, career-wise. By all accounts, it would seem like she's "made it," elevated right out of that fallow, struggling, due-paying period that most, if not all, actors face. 
However, Levy still suffers from the psychological effects of choosing for herself a profession that, by its very design, involves a great deal of rejection and instability. "I do spend a lot of time upset," Levy told Vulture. "The job of being an actor is being told no all the time and being disappointed a lot." She added that, while she's got nothing but gratitude that she gets paid to perform, showbiz has its downside. "Even when you do get a job, I never feel like it's actually going to happen until the first day I'm on set, because so many times it falls apart."
Stop Jane Levy if you've heard this one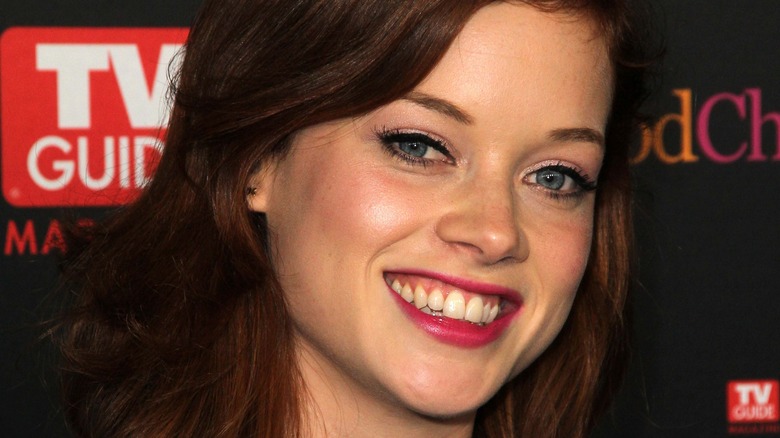 During a February 2020 appearance on "The Kelly Clarkson Show" to promote "Zoey's Extraordinary Playlist," the show's host exposed Jane Levy's little-known hobby. According to Clarkson, Levy routinely "celebrated 'Bad Joke Friday'" on the show's set with her co-stars. Levy said that the whole tradition of telling one another bad, rad, dad jokes began after the end of an abnormally long and difficult production week, when cast and crew "would just start to get a little crazy." So, Levy started asking members of the "Zoey's" production to share their best jokes. 
That's not how it worked out, however, because, according to Levy, "They gave me bad jokes." The actor started to share these certified groaners on social media, such as this one featured on "The Kelly Clarkson Show." "What are the strongest days of the week?" Levy asked in the video, laughing before she even read the punchline. "Saturdays and Sundays," she explained. "The other days are weekdays." (Get it?)
Jane Levy and "Good Girls" star Mae Whitman are BFFs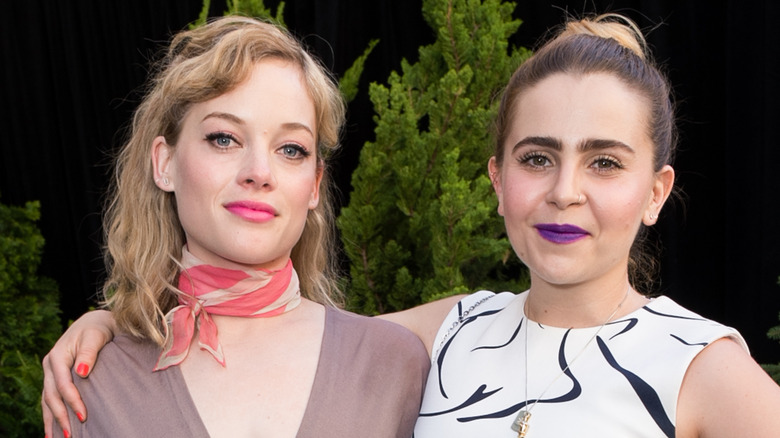 Jane Levy is a famous TV actor known for her comedic skills, and, so, it would seem, is her best friend. Mae Whitman is best known for her work on NBC's "Good Girls," which, like Levy's "Zoey's Extraordinary Playlist," ran on NBC's Sunday night primetime lineup, until both shows were, unfortunately, canceled in 2021. According to a joint interview with The Hollywood Reporter, Whitman was a friend of a man Levy was dating. "I was always hearing about this mysterious Jane," Whitman recalled, adding that they finally met at a Los Angeles restaurant, where she first saw Levy eating a giant shrimp cocktail and had "big, blue, clear eyes probing into my soul the second that we met." According to Levy, the friendship blossomed when they discussed the novel "Frankenstein" by Mary Shelley and then "sang karaoke."
More than just an inseparable twosome, Levy and Whitman are also close with Jenny Slate, star of "Obvious Child" and "Kroll Show." "We all work in this strange world," Slate told Vulture. "These two women have saved my life a million times," she added, confirming that part of her book "Little Weirds" was written about Levy and Whitman "to remind myself and everyone else that there is a type of love that can occur that is just as high a love as romantic partnership."
Jane Levy was possibly underqualified for "Zoey's Extraordinary Playlist" for this reason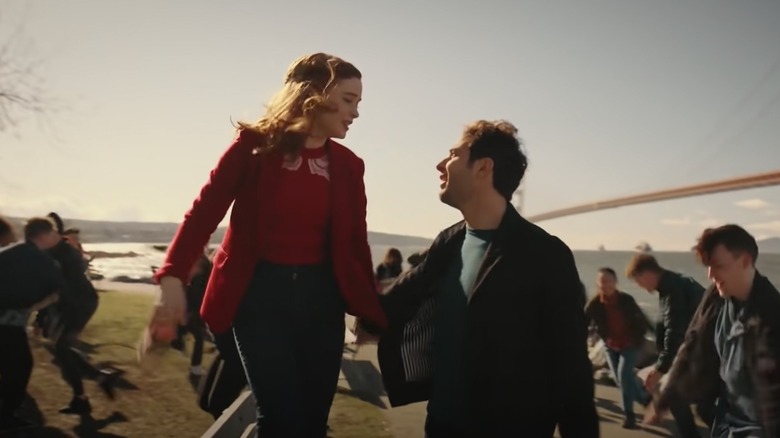 For two seasons, Jane Levy starred in "Zoey's Extraordinary Playlist," an NBC musical dramedy about a woman who, through bizarre medical circumstances, views the world as a series of Broadway-style song-and-dance numbers set to familiar songs, which express the innermost feelings of the people with whom she interacts. The show co-starred several musical veterans, including Skylar Astin ("Spring Awakening"), Alex Newell ("Glee"), and Peter Gallagher ("Guys and Dolls" on Broadway). Not among those singing and dancing heavy hitters: Levy. "It's not something I've ever really explored or done professionally. I'm not trained," she told Gold Derby. However, she got up to speed during filming of the first season and before production began on Season 2. "Since we wrapped, I've been taking FaceTime tap-dance lessons with our associate choreographer and we're doing tap to Prince," Levy said.
Apart from the dancing, Levy admitted that she found the singing to be the toughest part of the show. She recorded her vocals beforehand in a studio, then lip-synced to the tracks when shooting musical scenes. "Don't get me wrong, I do enjoy singing. But after doing the show, I realized, 'Wow, [singing] is … very hard,'" she told Deadline.
Jane Levy spoke up about her TV show's cancelation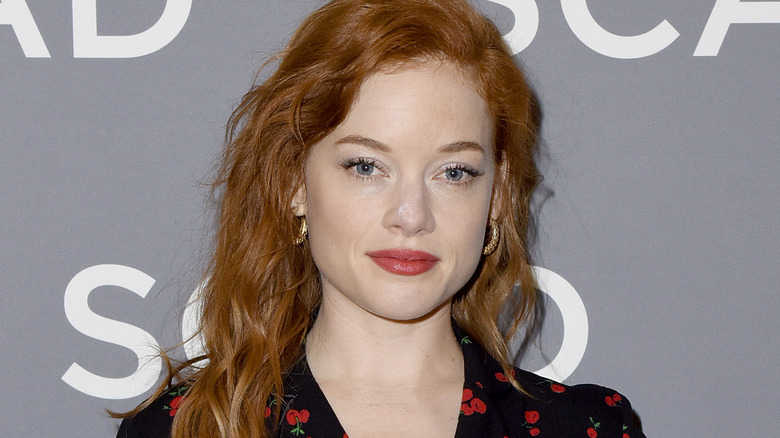 Despite critical acclaim and awards attention from the Golden Globes, Emmys, and Broadcast Film Critics Association, among others, Jane Levy's "Zoey's Extraordinary Playlist" was canceled by NBC in June 2021, per TVLine, for poor ratings. For Season 2, viewership fell 17%, making "Zoey's" the second-least-watched hour-long narrative series on NBC. Talks to bring back the show for a short and final Season 3 on NBC's streaming cohort Peacock fell apart.
Levy was not happy about losing her job, and she made her displeasure known in an interview with Vanity Fair that was published online shortly after the cancelation. "I look at the new NBC lineup, and it's like, 'Okay, we could watch a lot of shows about crime and guns,'" she said, referring to various "One Chicago" shows and multiple entries in the "Law and Order" universe. "Our show is about love. It's a real shame to take that off the air … I feel like it's the wrong move." Nevertheless, "Zoey's" remained un-revived.
Jimmy Fallon and Jane Levy made a big impression on each other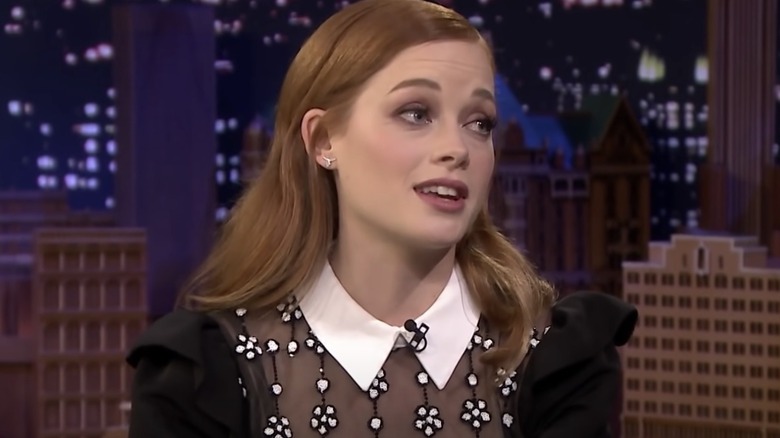 In early 2020, Jane Levy appeared on "The Tonight Show," ostensibly to promote fellow NBC show "Zoey's Extraordinary Playlist." Almost immediately, the interview with host Jimmy Fallon took a revealing and embarrassing turn. "When I was in seventh grade, my friends and I had a shrine of you," Levy admitted to Fallon, who responded with awkward thanks and a few odd but leading chuckles. Levy went on to explain that by "shrine," she actually meant a prized, autographed photo of the former "Saturday Night Live" star. Levy and her friends had obtained the photo from a classmate who'd had a crush on one of the actor's friends and bought the signed pic of Fallon on eBay as a gift. "And we just adored you and we tried to imitate your sketches," Levy went on still, "on our Razor scooters with braces."
Fallon, seemingly embarrassed — for either Levy or himself — quickly steered the conversation to Levy's unique Twitter habits, weighing in with hot takes that the host found "just odd." For example, Levy once tweeted, "Where can I get the backpack I deserve?" along with the declaration that her top "comfort movie" was the creepy horror classic "The Silence of the Lambs."
Jane Levy's marriage didn't end in happily ever after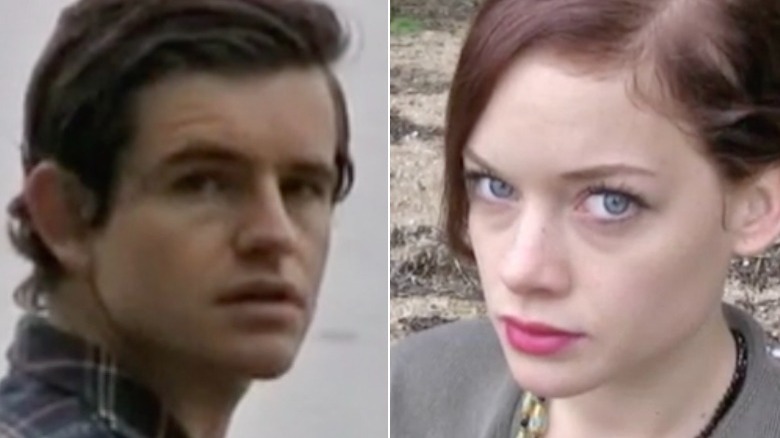 Even the most diehard fans of Jane Levy may not know that the actor filed for a divorce a few years ago — probably because it wasn't widely known that she'd even been married in the first place. In 2013, TMZ reported that Levy had wed Jaime Freitas, a Portuguese actor, way back in March 2011. The marriage decidedly did not last, as the couple officially separated in October 2011, with the divorce legally complete in April 2013. The grounds for the split: the ever-popular umbrella reason of "irreconcilable differences."
According to TMZ, the split was "amicable." Levy's filings indicated that she didn't intend or need to pay out any spousal support to her former husband, who, by virtue of not being a star on the level of Levy, was the lesser of the two earners in the relationship.
The news of their divorce — and the scant details thereof — is just about all that's known about the brief, ill-fated romance between Levy and Freitas, except for what The Daily Mail dug up about what is, apparently, the couple's only professional collaboration. In 2010, Levy and Freitas appeared in (and may have met during the production of) "I Know," an artsy, four-minute film for Genero.TV that originated as an entry in a filmmaking contest.
Why going commando is a no-go for Jane Levy
Frankly, auditioning for a professional acting job sounds like a nerve-wracking, dehumanizing nightmare, and Jane Levy certainly knows it. In order to show that they've got what it takes to play a character in a movie, TV show, or play, actors subject themselves to performing alone — in an unadorned room or bare stage — and show off their full range of performing abilities and emotional vulnerability, all in just a few minutes. 
Levy's head was likely elsewhere one day when she auditioned for a role on a dramatic TV series. "I was wearing these very cool vintage button-fly Levi's. And I did my audition," Levy told the Chicago Tribune, "and I looked down and the button fly had completely opened." It gets worse. "And I wasn't wearing underwear," she admitted. While she claimed to be someone not readily embarrassed, such a situation was understandably difficult for Levy. "It's hard to describe the sensation that went through my body," she said. "It was horror. It was as if somebody died, that's how awful it was."
Adding insult to injury, Levy didn't get the role.
What is Jane Levy's net worth?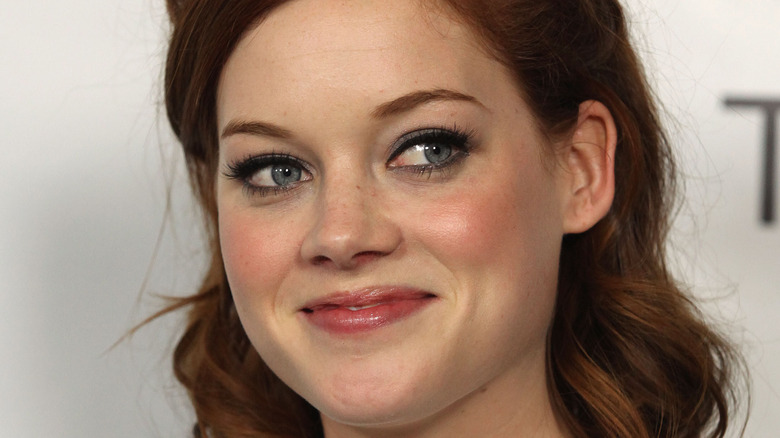 Jane Levy scored her first professional on-screen credits in 2011 — playing Mandy Milkovich for six episodes on "Shameless" before departing to take on the lead role of Tessa Altman on the satirical ABC sitcom "Suburgatory." In just 10 years, Levy has worked a lot, and, at just past 30 years old, she's appeared in well-received movies like "Fun Size," "Evil Dead," and "Don't Breathe," along with lots of roles in TV shows like "Zoey's Extraordinary Playlist" and Netflix's "What If." Acting in big Hollywood movies, as well as major network TV shows — and a heavily-featured Netflix event series — is a potentially lucrative notion, should an actor like Levy be so lucky. 
Even without a lot of clout (owing to her young age), these projects pay pretty well, and, as such, Levy has set herself up financially for life — or, at least, for a really long time. According to Celebrity Net Worth, Jane Levy controls assets that have reached the $3 million range.
Source: Read Full Article