Fans of Lifetime's Meghan and Harry films were in for a big surprise when they learned who would be taking over the titular roles in the latest installment because it wasn't the Harry and Meghan they were expecting! Indeed, the franchise's third flick, "Harry and Meghan: Escaping The Palace," instantly caused a stir and got people talking and not least because there were two new royal lookalikes to embrace. 
As co-executive producers Michele Weiss and Merideth Finn told Town & Country, they didn't initially plan to recast the Duke and Duchess of Sussex every time as they "loved" working with Parisa Fitz-Henley and Murray Fraser on the first film in 2018. However, after they learned their Meghan "was just unavailable" they were forced to find new leads. They eventually embraced the challenge and, as Weiss revealed, "after we had to recast after the first one, we were like OK, well then that's what we're gonna do for each of these movies." 
And so they did. However, as Fraser explained, they thought it important to "keep as many of the other people as we can!" But fans won't just recognize the stars of "Harry and Meghan: Escaping The Palace" from 2018's "Harry & Meghan: A Royal Romance" or 2019's "Harry & Meghan: Becoming Royal." Here's why they all look so darn familiar.
Sydney Morton has an impressive Broadway resume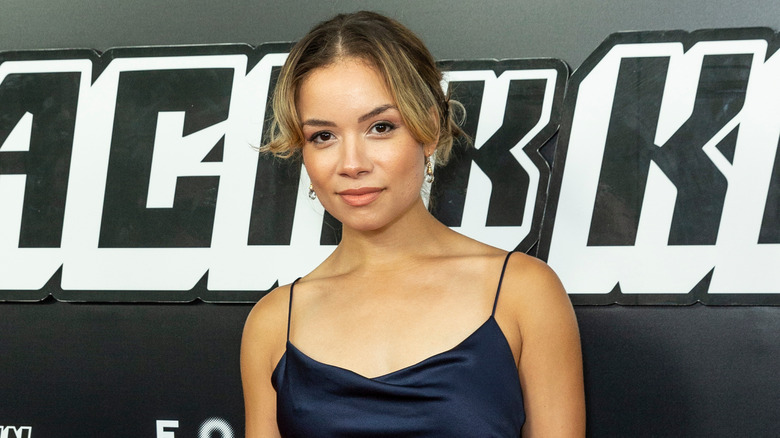 Before Sydney Morton was tapped to play Meghan Markle in "Harry and Meghan: Escaping The Palace," the self-professed "actor, singer, dancer, writer, entrepreneur, Type A personality" was busy building up an impressive resume on Broadway. Originally from Cincinnati, Ohio, Morton got her start as a ballet dancer before quickly switching gears and earning a BFA in Musical Theatre from The University of Michigan, according to her official bio. 
After moving to New York, Morton landed her first role as part of the original cast of "Memphis" in 2009, per Playbill, and followed that up by joining the original casts of both 2012's "Evita" and 2013's "Motown The Musical." But her talents extend beyond musicals, as she was also cast as an understudy for eight different roles in 2016's adaptation of "American Psycho."
In addition to her multiple appearances on The Great White Way, Morton has also taken her love of theater on the road as part of a handful of touring Broadway shows, including "Jersey Boys," "Flashdance," and "The Hunchback of Notre Dame." In fact, she's such a firm believer in the power of acting on stage that she's even a mentor for Idina Menzel's A BroaderWay Foundation, which works towards "amplifying the power of young women and femmes through the arts."
You've probably seen Sydney Morton on your fave streaming platform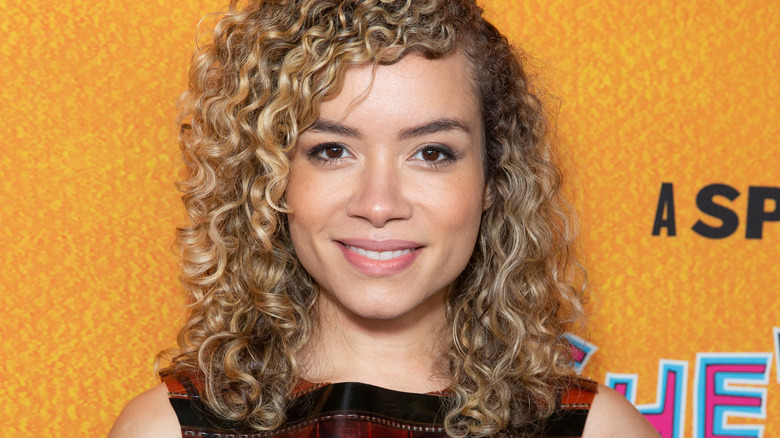 In addition to her many Broadway gigs, Sydney Morton is no stranger to the small screen. Her big breakthrough came in 2016 when she landed a recurring role on Spike Lee's 10-episode Netflix series "She's Gotta Have It," per Deadline. As she told Broadway.com, having grown up with two parents who were "huge Spike Lee fans," she watched all of his films "as soon as I was old enough," which really put the pressure on. "I was really, really nervous because, like, you dream of having one of your first big projects be with someone like Spike Lee, in terms of film and TV," she explained. What made the audition even more stressful was the fact that she had known Lee, who she described as "a huge patron of the theater," for several years. "He's been my friend and you really don't want to mess up for your friend, so I was really nervous," she admitted. But she needn't have worried as she went home with the role of Cheryl Overstreet.
Morton then followed up her first taste of acting on TV with roles across various major networks and streaming platforms, including playing Alex Bates in the third season of "Manifest" on NBC and Dora Larrie on Netflix's "Self Made: Inspired by the Life of Madam C.J. Walker," per IMDb. Fans of Netflix's "Jessica Jones" and Paramount+'s "Younger" may also have spotted Morton cameos!
Jordan Dean is also a Broadway and small screen alum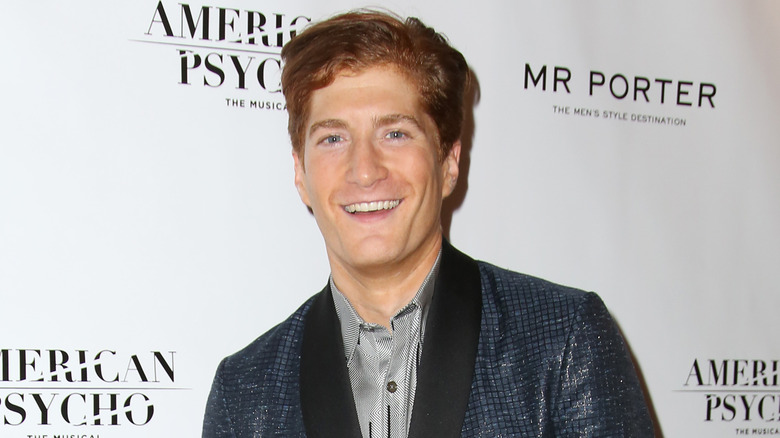 It turns out that the actors playing Prince Harry and Meghan Markle in "Harry and Meghan: Escaping The Palace" have plenty in common, just like the real-life Duke and Duchess of Sussex. Similar to his co-star Sydney Morton, Jordan Dean, who was cast as Lifetime's latest Prince Harry, has amassed a handful of Broadway and TV credits over the years. 
It all started in 2007 when he landed a role as a member of the original ensemble cast of Broadway's "Cymbeline," per Playbill, then he joined "Mamma Mia!" in 2011 as Sky, and finally, he was part of the original cast of 2016's "American Psycho," playing Luis Carruthers. According to Broadway World, he's also appeared off-Broadway in both modern productions and classics, including "The New Century," "As You Like It," "A Midsummer Night's Dream," "Macbeth," and "Shows for Days."
But just like Morton, Dean has expanded his career beyond the stage. According to IMDb, he's appeared on various "Law & Order" franchises and made cameos on a number of TV series, such as ABC's "Forever," CBS' "Bull," and NBC's "The Mysteries of Laura." He also snagged recurring roles playing Ludlow Fowler on Amazon Prime's "Z: The Beginning of Everything," which starred Christina Ricci, and Jake Nelson on Netflix's 2017 Marvel series, "The Punisher."
This isn't the first time Sydney Morton and Jordan Dean have worked together
Jordan Dean and Sydney Morton's connection goes beyond their shared love of theater — they actually worked together long before "Harry and Meghan: Escaping The Palace" came along. In 2016, the pair were cast in the latest adaptation of "American Psycho" on Broadway and, as Dean told People, this shared history helped them better portray the Duke and Duchess of Sussex. "We had a great rapport going into it, which I think really served us well when dealing with heavy material that deals with pretty serious subjects," he explained.
What's more, Morton noted that it was also a bonus on a more practical level. That's because the film was shot during a COVID-19 lockdown in Vancouver, Canada, which meant the cast "really only knew the people [we were] working with. Thankfully, like Jordan said, we already knew each other and had a comfort there, so we spent most of our time with one another and other cast members," she shared. It also strengthened their bond even further and, as Morton revealed, they had some fun plans for premiere night. "We've thrown around the idea [of], What if Jordan brought his girlfriend and I brought my husband and we went and rented a cool place upstate?" she told the mag.
Laura Mitchell will be a familiar face to Lifetime and Hallmark devotees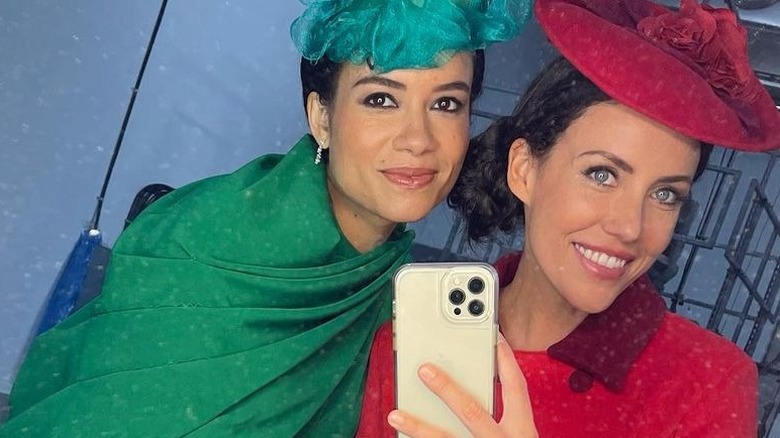 Laura Mitchell first landed the role of Kate Middleton in 2018 when Lifetime cast her to play the Duchess of Cambridge in its first flick about the Sussexes, "Harry & Meghan: A Royal Romance." Calling it a "once in a lifetime" role and "an amazing experience," in a press release, Mitchell gushed at the time that "having the opportunity to play Kate was absolutely a dream come true." Lucky for her, she got to keep that dream going as she reprised her role twice more in both 2019's "Harry & Meghan: Becoming Royal" and the most recent "Harry and Meghan: Escaping The Palace." 
But while the Canadian actor may not be a household name, Lifetime fans will recognize her from her roles in "The Unauthorized Full House Story" and "Menendez: Blood Brothers." As her resume shows, she's no stranger to TV movies and she also has plenty of small screen rom-coms to her name, courtesy of the Hallmark channel (think "Christmas List," "October Kiss," and "Finding Santa") and UPtv where she appeared in "A Picture Perfect Wedding" and "Love at Cedar Creek."
Jordan Whalen can often be found performing classics on stage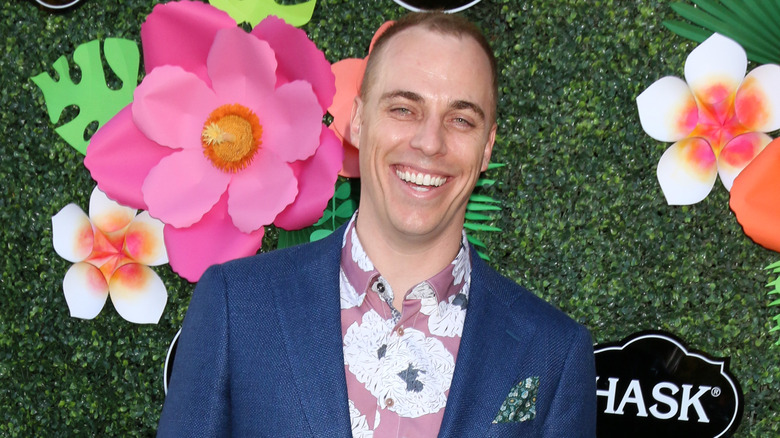 Jordan Whalen first portrayed Prince William in 2019's "Harry & Meghan: Becoming Royal" and although the New York City-based actor doesn't have an extensive on-screen resume, he has performed across from some serious Hollywood heavyweights. His first appearance on the big screen, per IMDb, was in 2016's "I Am Wrath," which starred John Travolta, and he also popped up on the small screen in "Gone," which had Chris Noth in the lead. 
He is, however, a big deal on stage. To date, Whalen has amassed 12 theater credits, which include numerous classics, like "Hamlet," "Pride & Prejudice," "Romeo & Juliet," and, most recently, "The Glass Menagerie" at Pittsburgh Public Theater, per Backstage. He portrayed Jim in the latter and received a rave review from Entertainment Central Pittsburgh, which dubbed the production "quietly moving" and highlighted how "the Jim character could come across as stereotypical if he wasn't given the tricky blend of energetic nuance that Jordan Whalen brings to the part."
Whalen also brought something special to the role of William, which he reprised in "Harry & Meghan: Becoming Royal," as he dove all in. Speaking with Insider, he shared that he "stayed in the accent all the time" and wore a bald patch even when cameras were off. "It helps you as an actor, like putting on a new pair of shoes," he explained. "You've got to do whatever you can to give yourself permission to play that character."
Steve Coulter is a staple on the horror movie scene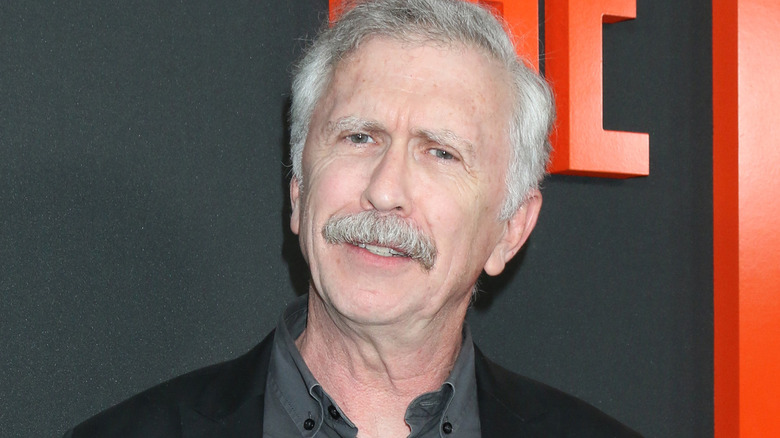 It's safe to say that Steve Coulter reached a completely new fan base when Lifetime tapped him to play Prince Charles. That's because, despite his ongoing royal portrayal (he joined the franchise as part of 2018's "Harry & Meghan: A Royal Romance"), the Canadian actor is actually best known as a star in a completely different genre: horror.
Coulter has been scaring fans for over three decades, starting with a cameo in a 1991 TV movie called "Wife, Mother, Murderer." Since then, he's amassed over 100 acting credits, per IMDb, and many of them will keep you up at night. These include roles in "The Conjuring" and "Insidious" franchises and many more. Even his 2001 cameo on "Dawson's Creek" was playing "Scary Guy." What's more, "The Walking Dead" fans will recognize Coulter as Reg Monroe who appeared (and died) in the show's fifth season. As he told Undead Walking, that was one of his favorite characters because it was "refreshing" to play "a man who didn't act out of fear, that he was kind and open-minded, and that he didn't have any hidden agenda."
When he's not scaring folks, Coulter keeps busy acting opposite some of Hollywood's biggest names, like Tom Cruise in "American Made," Mickey Rourke in "Ashby," Paul Walker in "Furious 7," and Bruce Willis in "Extraction." Interestingly, this faux Charles also has a connection to the real-life Meghan Markle, having appeared on "Suits" in 2018 as Mr. Jarvis.
Bonnie Soper is a small screen star in Australia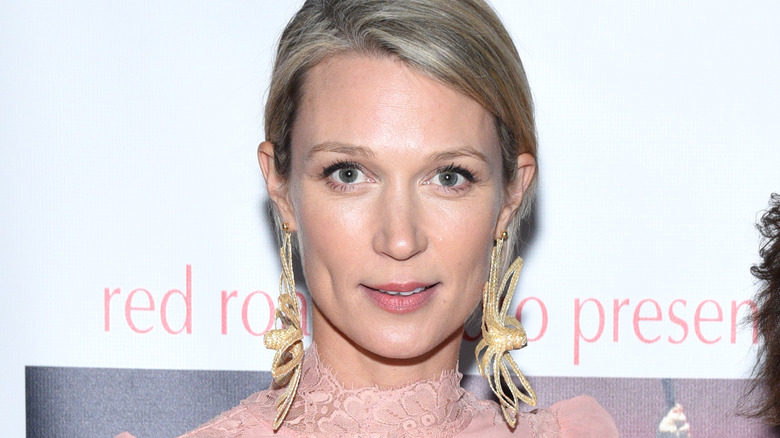 Bonnie Soper may not be a household name in North America, but before she landed the role of Princess Diana in 2018's "Harry & Meghan: A Royal Romance," she was making quite a name for herself Down Under. A native of New Zealand, Soper may have called herself a "little southern girl," but as the Southland Times reported, she was a big deal to local viewers long before she made her U.S. debut. Her impressive career highlights included work on "Shortland Street," New Zealand's longest-running soap opera, as well as on "Filthy Rich," which the outlet noted was "New Zealand's most expensive television offering to date." She also won Best Supporting Actress at the 2009 New Zealand Film and TV Awards for her work in an indie film called "The Map Reader."
Sharing her journey to Hollywood with Southland Times, Soper revealed it was all a bit of a fluke. She just so happened to win the Green Card Lottery and so, she moved to Los Angeles. "I've always had a goal to get work over here in America too," she shared. And while she has yet to land another major role outside of Princess Diana, she told New Zealand outlet Stuff that getting to play the late princess "has just been a beautiful experience." She added, "Obviously the story is more about Harry and Meghan, but it has given me a little taste [of working in America] and I want more."
Melanie Nicholls-King has a seriously impressive TV resume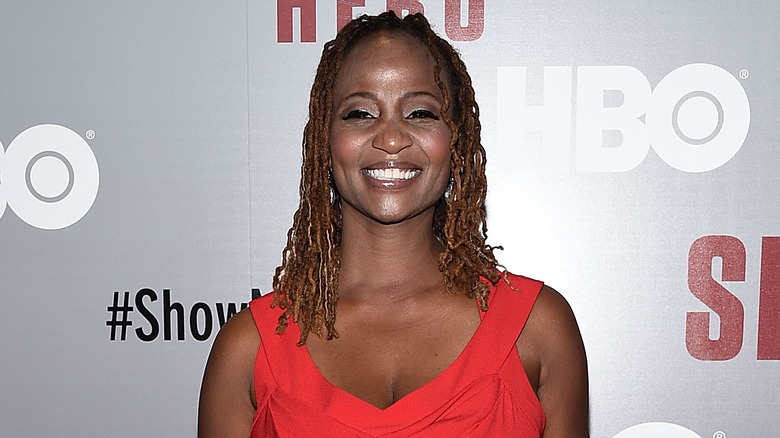 Canadian actor Melanie Nicholls-King has been playing Doria Ragland since 2018's "Harry & Meghan: A Royal Romance," but TV audiences will know her from a slew of other memorable roles on the small screen. In fact, she's got the most extensive and impressive resume of the entire "Harry and Meghan: Escaping The Palace" cast. It begins with cameos in an early '90s TV series called "Street Justice" and grows from there with iconic roles, like playing Teresa Erickson in 1998's "Goosebumps," Justine on the late '90s show "Traders," and eventually Cheryl on the HBO drama "The Wire." Along the way, she has also appeared on various "Law & Order" franchises, showed up on "One Life to Live," "Orphan Black," "Veep," "Chicago Med," "NCIS: New Orleans," and many, many more.
Perhaps her biggest role to date, however, has been playing Noelle Williams on "Rookie Blue." Speaking of how she landed that gig, Nicholls-King told TV Fanatic, "The first thing I did during the audition was talk about my kid …  [and] we almost forgot to have me actually read through a scene," she laughed. And while there were times when she doubted herself, she never gave up. Speaking with Parlé about her two decade-plus career, she shared how "this business can chew you up and spit you out and if you don't have some calm in the storm" and for her, that calm is family and friends who "love me whether I'm working or not and that makes all the difference."
Deborah Ramsay was on one of TLC's strangest shows
Deborah Ramsay has portrayed Camilla Parker Bowles in all three of Lifetime's Meghan and Harry films, but before she was the Duchess of Cornwall, she appeared on a handful of other shows, starting with 2015's "Diagnose Me," per IMDb. Then was a recurring role on Canadian web series "The Support Group," followed by appearances on one of TLC's most bizarre shows, "Untold Stories of the ER," as well as cameos on the "Nancy Drew" and "The Twilight Zone" reboots. Ramsay also acted in Hallmark's "Sense, Sensibility & Snowmen," but her most recognizable role has perhaps been Mrs. Stewart on "A Million Little Things."
Interestingly, the Canadian actor got her start late in life. As she told Media From the Heart in 2018, "Five years ago […] my roommate, an actress from New York, suggested that I go out for commercials." She did and when she "started getting TV auditions almost immediately," she signed up for acting classes and never looked back. Ramsay credits "Untold Stories of the ER" as being her "first official job" and as strange as the show may be, she gushed, "I loved the role as a high-maintenance Mom who thinks she knows more than the Doctors!" As for playing Camilla, she did tons of research and "the audition process […] was a quick one!" It didn't hurt that she shares "a few common interests with Camilla too- – riding horses, bargain hunting and compassion for women in domestic violence situations."
Source: Read Full Article