Leave it to singer-songwriter Alanis Morissette to make a statement about "female rage." In a recent interview with British publication The Sunday Times, Morissette discussed the need for a #MeToo movement in the music industry and how women can channel their anger into change. 
Who is Alanis Morissette?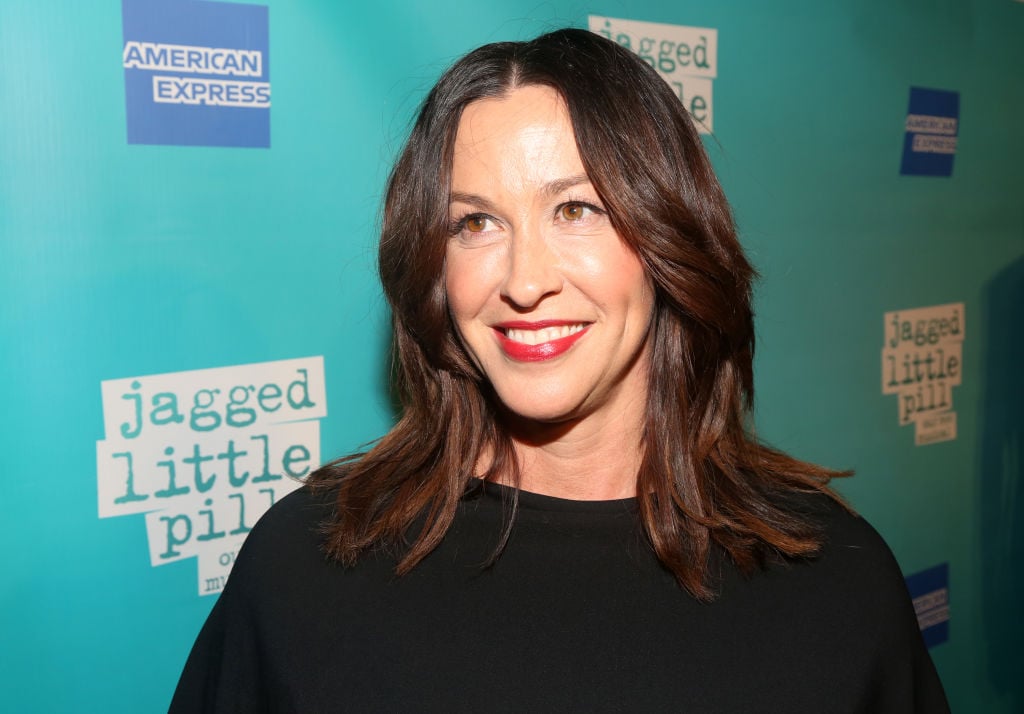 An icon of 90's alternative rock, Morissette shot to international fame with her album Jagged Little Pill. Released 25 years ago in June, the album featured hits such as "Ironic" and "You Oughta Know." The songs famously showcased female sexuality and angst. More recently, Morissette delayed the release of her newest album due to the outbreak of coronavirus (COVID-19). In a statement on her website, the Grammy Award-winning musician reassured fans, "it's still coming & in motion … the date will be pushed back just a bit."
Since coming on to the scene in the 1990s, Morissette has never shied away from sharing her opinion on hard subjects. The 45-year-old mother of three previously opened up about her experiences with postpartum depression and miscarriages. Now, Morissette is sharing her thoughts on why the #MeToo movement is needed in music.
https://www.instagram.com/p/B5iwfK-Hxjx/
What is the #MeToo movement?
Founded in 2006, the #MeToo movement is dedicated to helping the survivors of sexual violence and creating change. The movement has made an incredible impact, especially in Hollywood. Before #MeToo, systemic problems meant that exploitation, sexual assault, and harassment ran rampant in the film industry. Powerful abusers could buy their victims' silence or even just deny that anything inappropriate had taken place. 
The March conviction of Hollywood producer Harvey Weinstein is one example of how much the #MeToo movement has accomplished. For decades, Weinstein preyed on women including A-list actresses like Rose McGowan and Ashley Judd. After he assaulted them, the women lived with guilt, shame, and fear of losing work while Weinstein carried on repeating his predatory behaviors. In an effort to avoid them talking publicly about it, he would often force women into signing non-disclosure agreements. Not only did the #MeToo movement force Hollywood to hold Weinstein accountable, it also caused California and other states to pass laws banning the use of non-disclosure agreements in cases of sexual assault.
Following the allegations against Weinstein and over 200 other influential people, Hollywood made an effort to make working conditions safer. There are new ways to report sexual assault and harassment, and rules on how and when meetings can occur. While #MeToo's progress is undeniable, Morissette thinks there's more work to be done with the movement.
https://www.instagram.com/p/B9mRcfOnHDC/
#MeToo and the music industry
https://www.instagram.com/p/B9Zb3GAH2k3/
Morissette says she expects to see the same kind of sweeping #MeToo movement take hold in music. After watching the waves of women coming forward to confront their abusers in the film world she says, "It hasn't even begun in the music industry. Almost every woman in the music industry has been assaulted, harassed, raped. It's ubiquitous — more in music, even, than film."
In the Sunday Times interview, Morissette went on to discuss her own history of being abused. Additionally, Morissette expressed her belief that survivors of sexual abuse should be allowed to set their own timeframe for coming forward. On the issue of women being perceived as "waiting" to come forward, she said, "First of all, they didn't wait. Second, they face the threat of losing their job, reputation, or not being believed. At best it's swept under the rug, at worst you are admonished or fired."
While Morissette discouraged violence, the singer did make some suggestions on how individuals can make a difference. "Not punching someone in the face, but anger channeled into activism or — heaven forbid — raising your voice, or saying no, or protecting your kids, or being a feminist."
Source: Read Full Article