George Harrison never wrote a Christmas song, but he did write a New Year's tune, 1973's "Ding Dong, Ding Dong." It seems fitting when you think about George and his views in general. If we had to pinpoint the ex-Beatle's favorite holiday, we'd bet that it'd be New Year's simply because of what it represents.
George lived in the here and now. He liked shedding the past and having fresh starts that would replenish his soul. All of those things are what New Year's is all about. However, George didn't write "Ding Dong, Ding Dong," for it to be listened to only once a year.
George Harrison wrote 'Ding Dong, Ding Dong' in 3 minutes
In 1970, George bought the dilapidated Friar Park, a Victorian neo-Gothic mansion that sits on about 62 acres in Henley-on-Thames, England. Sir Frank Crisp, an English lawyer, and microscopist built the estate in 1889.
Friar Park wasn't just George's home. It was a place where he could connect to God through multiple verticals, namely music and gardening. At one point, the estate had one of the best 16-track recording studios. In 1974 it became the recording headquarters for George's company, Dark Horse Records, and where George recorded most of his solo albums.
However, Friar Park also served as inspiration for a couple of songs. There are various homilies and aphorisms carved into wooden plaques and stone left from Crisp's time all around Friar Park. George started incorporating some of the verses inscribed in his songs, including "Ding Dong, Ding Dong," starting as early as the year he moved in.
Beatles Bible wrote that George was playing his guitar when he noticed the words "Ring out the old, Ring in the new" to the left of his fireplace. On the right were the words "Ring out the false, Ring in the true." George also found the inscription "Yesterday, today was tomorrow. And tomorrow, today will be yesterday" in what he called the "garden building."
So, with these lines staring him straight in the face, the holiday tune only took about three minutes to form. It became the quickest song George ever wrote, even though the lines had been right in front of him for years.
"'Ding Dong, Ding Dong' was the quickest one I ever wrote," George wrote in his memoir, I, Me, Mine. "It took me three minutes, except it took me four years of looking at the thing, which was written on the wall at my home, 'Ring out the old, ring in the new. Ring out the false, ring in the truth,' before I realised it was a hit song. It makes me laugh because it's so simple. That song evaded me for four years."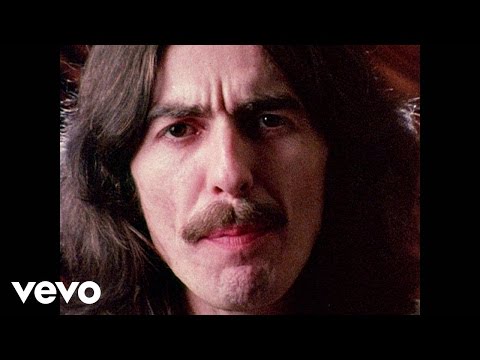 George thought 'Ding Dong, Ding Dong' was going to be a hit
George was hopeful that the song would represent hope and encourage fresh starts. "Instead of getting stuck in a rut, everybody should try ringing out the old and ringing in the new… [People] sing about it, but they never apply it to their lives," he said.
George sent the demo to a business associate with a note that read: "It's one of them repetitious numbers which is gonna have 20 million people, with the Phil Spector nymphomaniacs, all doing backing vocals by the end of the day, and it's gonna be wonderful. But I'd appreciate it if you don't let anybody steal it, 'cause I want the hit myself."
In the UK, George released "Ding Dong, Ding Dong" as a single on Dec. 6, 1974, too late to appear in the Christmas market. The tune peaked at No. 38 and spent five weeks on the charts. In the US, George released it on Dec. 23. There, it reached No. 36, and became a popular New Year song, mostly because of its theme and clock-like melody.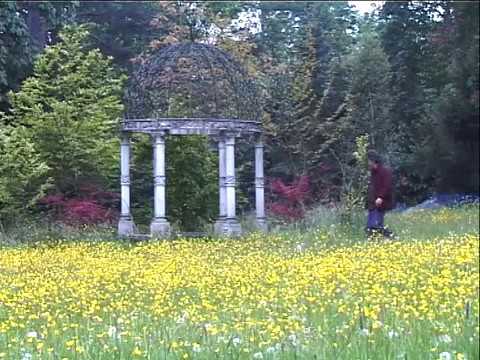 'Ding Dong, Ding Dong' represents George's views of leaving things in the past
George didn't write "Ding Dong, Ding Dong" with the intention of it becoming a New Year's song. He didn't want people to listen to it once a year. It was supposed to bring optimism 365 days and remind people to leave behind the past, just as he did. George was a stickler for leaving things behind and living here and now.
You can make that out just by watching the video for the song. He jokes around with the idea of living in the present as he goes through wearing some of Beatle George's costumes. Some scenes show him wearing The Beatles' early grey suits and his signature orange Sgt. Pepper uniform.
In reality, though, that wasn't George. He didn't harp on about the good old days in The Beatles. During a rare 1987 interview with Entertainment Tonight, George said he didn't look back. "Then is then and now is now," he explained.
"It's being here now that's important," George once said. "There's no past and there's no future. Time is a very misleading thing. All there is ever, is the now. We can gain experience from the past, but we can't relive it; and we can hope for the future, but we don't know if there is one."
So, if anyone needs some optimism or hope for new beginnings, listening to George's "Ding Dong, Ding Dong" would be an excellent place to start.
Source: Read Full Article