Picture this: You and Harry Styles are on an Italian getaway. He drives you around in his fancy vintage car. You take a dip along the rocky coast together. You run and dance in the middle of traffic. You are not on your couch on the nth day of quarantine, wondering when you last changed. Life's good.
The closest we can get to such an escape is Styles's latest music video, "Golden," which premiered today. Filmed in Italy, as paparazzi photos from weeks ago have shown, the former One Directioner romps about the Amalfi Coast with a breezy, beachy wardrobe and not a care in the world. For most of the visuals, he exhibits impressive stamina, sprinting down the road and singing in a loose, pleated S.S.Daley shirt and printed Bode shorts. In other standout moments, he poses on the shore in S.S.Daley floral trousers and an adorably nautical, wide-brim yellow hat. Whether he is at the wheel of his retro convertible (with knit Gucci gloves, no less) or dodging cars in a pale-blue Gucci suit, he's effortlessly dapper.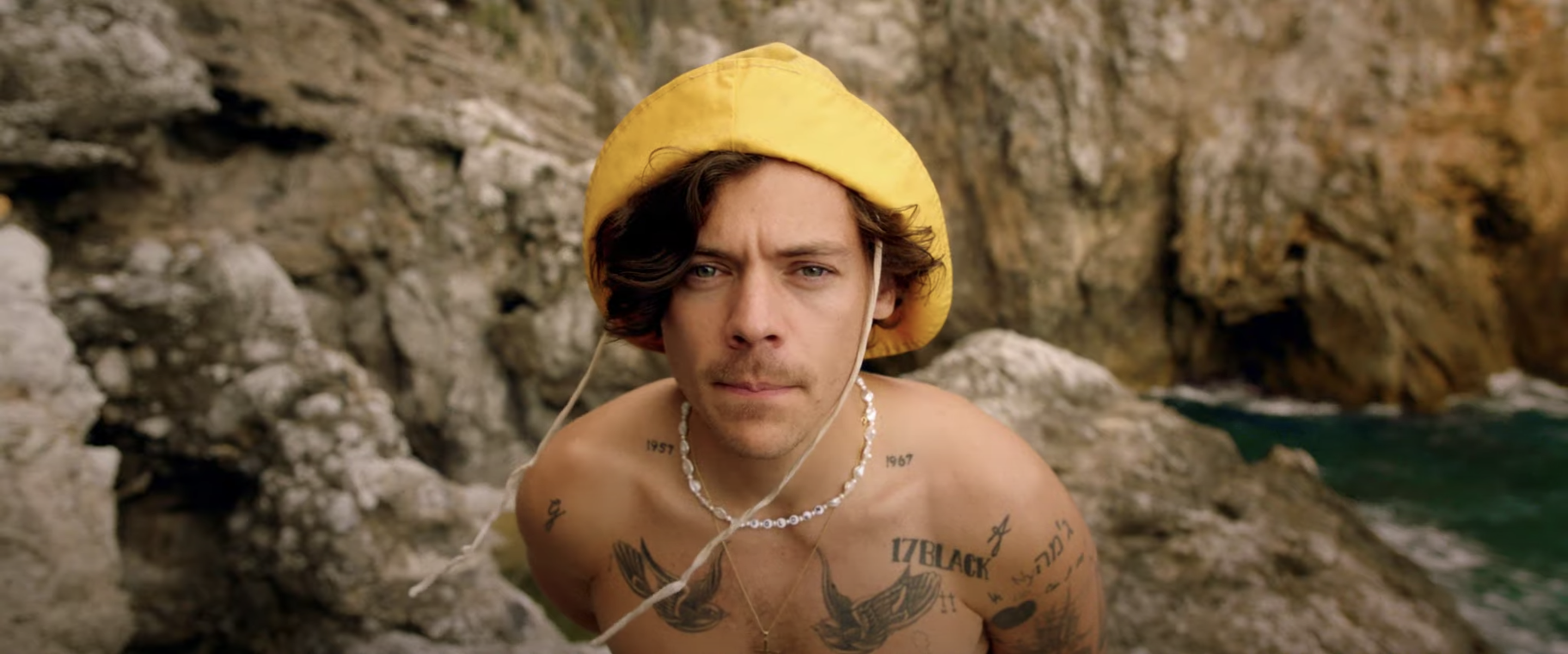 "Golden" is the latest single and video from Styles, but the song itself is almost a year old. It's the first track on the musician's Fine Line album, which was released in December 2019. He told Apple Music that writing this song was one of his favorite moments while making the project.
If only we were cruising down the coast in the passenger's seat of Harry's top-down.
Source: Read Full Article