From releasing her summer single, "Don't Go Yet," to starring as the titular character in Amazon Prime's "Cinderella," Camila Cabello has been one busy pop star. Cabello exited from girl group Fifth Harmony back in 2016, but despite allegedly leaving on bad terms, the singer has proven a solo career was the right call, as she's released hit after hit. From "Señorita" to "Havana," Cabello's been cementing her spot as a regular on the pop charts.
But it isn't just her music that fans are interested in; they want to know the details of her personal relationships, too. Cabello has been dating singer Shawn Mendes since 2019. From their musical collaborations to unusual PDA, they've become a fan-favorite couple. But Cabello is also in another high profile relationship: her friendship with another icon in the music industry, Taylor Swift. Cabello has opened up about the bond she shares with Swift time and time again. Keep reading to take a look inside Cabello's strong friendship with Swift. 
Taylor Swift has Camila Cabello's back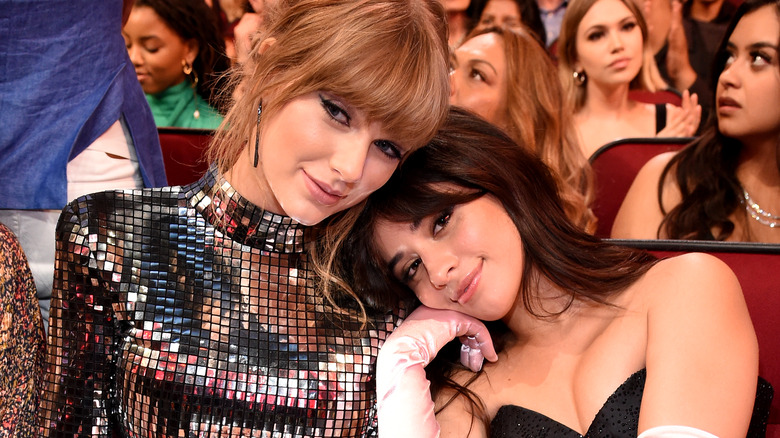 In an August interview with Bustle, Camila Cabello revealed that after splitting from Fifth Harmony, she wasn't spending much time with friends, and mostly relied on her mom for support. "It was always me and my mom. Probably to the extreme. Because I never had any friends," she explained. But in 2015, she met Swift — who also helped her through her Fifth Harmony exit — and they gradually built a friendship, per Billboard. By 2018, Swift and Cabello were besties and are still close today.
According to Cabello, Swift is a loyal and caring friend. "Taylor has always been so kind and supportive and also goes out of her way to give you artist advice," the "Crying in the Club" singer told Bustle. "[She's] really about making friendships and relationships the most important thing."
Cabello also revealed how, despite having a jam-packed schedule, Swift is never too busy for the people she cares about. "She is so brave at watering those seeds of friendships and relationships," Cabello gushed. "She always answers my texts and she's so busy. I don't even answer texts because I'm just worse at it. It takes intention to be like, 'Let me write all my friends back.'" It's clear that Swift has been a guiding light for Cabello over the years. 
Camila Cabello went from being a fan to a friend of Swift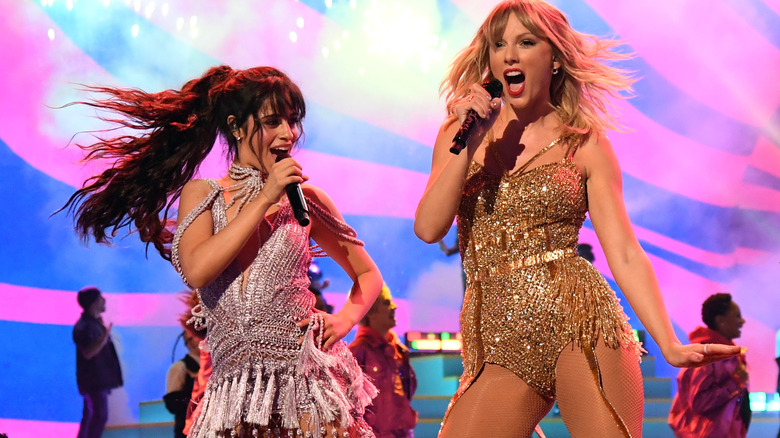 Camila Cabello revealed in a 2018 interview with Rolling Stone that she met Taylor Swift through their mutual friend, actor and singer Hailee Steinfeld. Cabello was going through a breakup at the time, and Swift was there for moral support. "[Swift] sent me a breakup playlist and said, 'Come over. Let's talk about it,'" Cabello said. "I think the Haim girls were there. It was, like, a girls-night thing." 
Soon after, Cabello went on tour with Swift during the singer's Reputation Stadium Tour in 2018. Cabello revealed to Billboard that the tour was special for her, especially considering she was a huge fan of Swift before the two became friends. "I've been a huge fan of Taylor Swift since I was like 13 years old," she said. "And I know literally all of her songs. She was one of the people that really inspired me to start songwriting, and going on tour with her was a really full circle moment for me."
Swift seems to be a great role model for Cabello. Here's to hoping the two stay friends.
Source: Read Full Article