On a recent episode of Dickinson, Taylor Swift's song "Ivy" was used following a scene with Emily Dickinson (Hailee Steinfeld) and Sue Gilbert (Ella Hunt). This is not the first time Swift and Steinfeld have had a collaboration of sorts, and Steinfeld once appeared in Swift's music video for "Bad Blood."
[Spoiler Alert: This article contains spoilers for season 3 episode 9 of Dickinson.]
Hailee Steinfeld appeared in Taylor Swift's music video for 'Bad Blood'
Swift released the song "Bad Blood" on her 2014 album 1989. In 2015, the singer-songwriter released a remix of "Bad Blood" featuring Kendrick Lamar as a single.
For the remix of "Bad Blood," Swift released a star-studded music video. The music video featured herself and Lamar, but also included multiple celebrities.
Steinfeld, Selena Gomez, Lena Dunham, Serayah, Gigi Hadid, Ellie Goulding, Martha Hunt, Cara Delevingne, Zendaya, Hayley Williams, Lily Aldridge, Karlie Kloss, Jessica Alba, Mariska Hargitay, Ellen Pompeo, and Cindy Crawford all appear in the music video.
In the "Bad Blood" music video, Steinfeld cameos as a character named The Trinity and helps Swift's character Catastrophe prepare for battle training.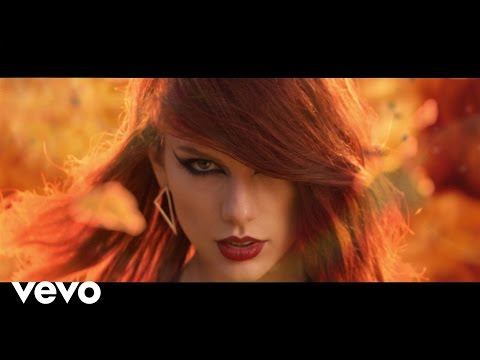 Taylor Swift approved of 'Ivy' being used in 'Dickinson'
While Steinfeld did not directly select "Ivy" for the Dickinson episode, Swift did personally approve of the inclusion of the song.
The Dickinson episode, titled "Grief is a Mouse," premiered on Apple TV+ on Dec. 17. After the episode premiered, Dickinson showrunner Alena Smith revealed Swift was the one who had the final say about "Ivy" being used in the episode.
"That one went all the way to the top," Smith told Decider. "I was so, so honored that Taylor said yes, and I cannot imagine a better song for that moment, and for the end of that episode."
Hailee Steinfeld loves that 'Ivy' was included in 'Dickinson'
Swift originally released "Ivy" on her 2020 album evermore. The album is nominated for Album of the Year at the upcoming 2022 Grammy Awards.
Since the song was released, fans of Dickinson have speculated that "Ivy" could be about Emily and Sue. Because of this, Smith decided to include the song in the show.
"I wanted that song because it means so much to the fans who have all convinced themselves that Taylor Swift wrote it about Emily and Sue," Smith told Buzzfeed in an interview. "I don't really think that's probably true, but I love the song, I love that whole album, and I really wanted it to be the end credits song for this episode, obviously, for all those reasons."
In an interview with TV Insider, Steinfeld shared her excitement about the possible connection between evermore and Dickinson.
"We get so lucky that we're able to make them a part of our show but to have this song in this particular moment was crazy," Steinfeld told TV Insider. "When evermore came out and there was all of that talk around the fact that it felt very Dickinson-esque to then have this song not just as a part of our show, but a part of this moment that is so symbolic and so specific, it's perfect."
The series finale of Dickinson will premiere on Apple TV+ on Dec. 24.
Source: Read Full Article