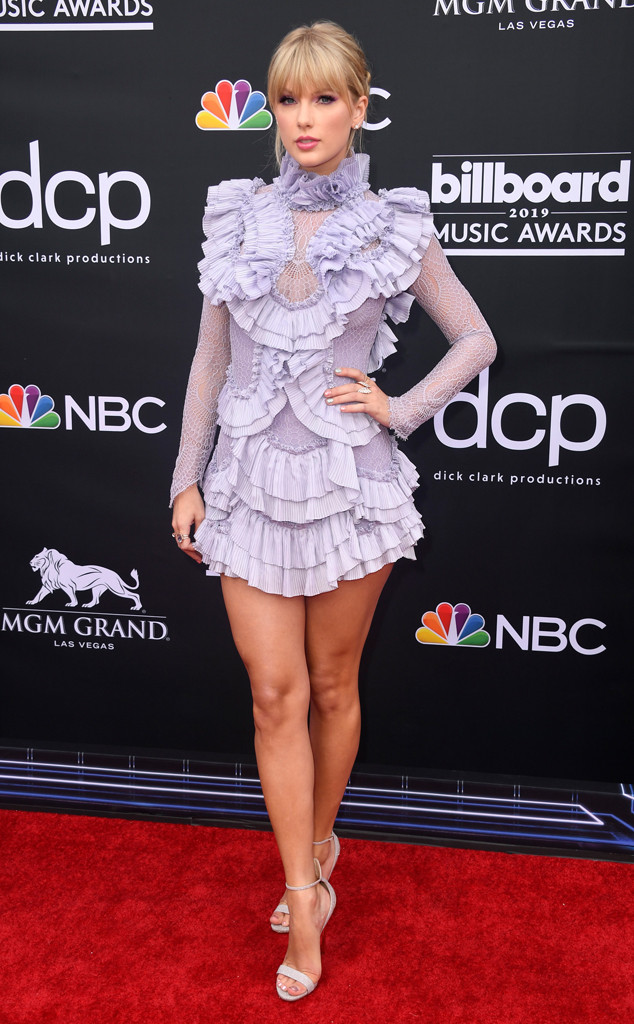 Frazer Harrison/Getty Images
OMG! Did Taylor Swift just reveal the title of her new album?
The superstar singer, who has been dropping clues about her new music, just shared the biggest hint about #TS7 to date. In late April, T.Swift kicked off a new musical era when she dropped "ME!" featuring Panic! at the Disco's Brendon Urie. The instant hit, which went right to the top of the iTunes charts, was the first song to be released off of Swift's seventh studio album.
Along with the song's release, Swift also dropped the "ME!" music video. Shortly after releasing the visual, the Grammy winner confirmed that her new album title is revealed in the music video, sparking a fan frenzy.
"So… the new album title is actually revealed somewhere in the video AND so is the title of the second single, but I haven't seen people finding them yet," Swift tweeted on April 26.
Since that time, Swifties have been sharing their album title theories, from Lover to Kaleidoscope to Rainbow.
In a new interview with The Independent, published Friday, May 24, Swift appears to drop a big clue about the album title.
When asked how many album title clues are in the "ME!" music video, the 29-year-old star replies, "I think you see it once and you hear it twice."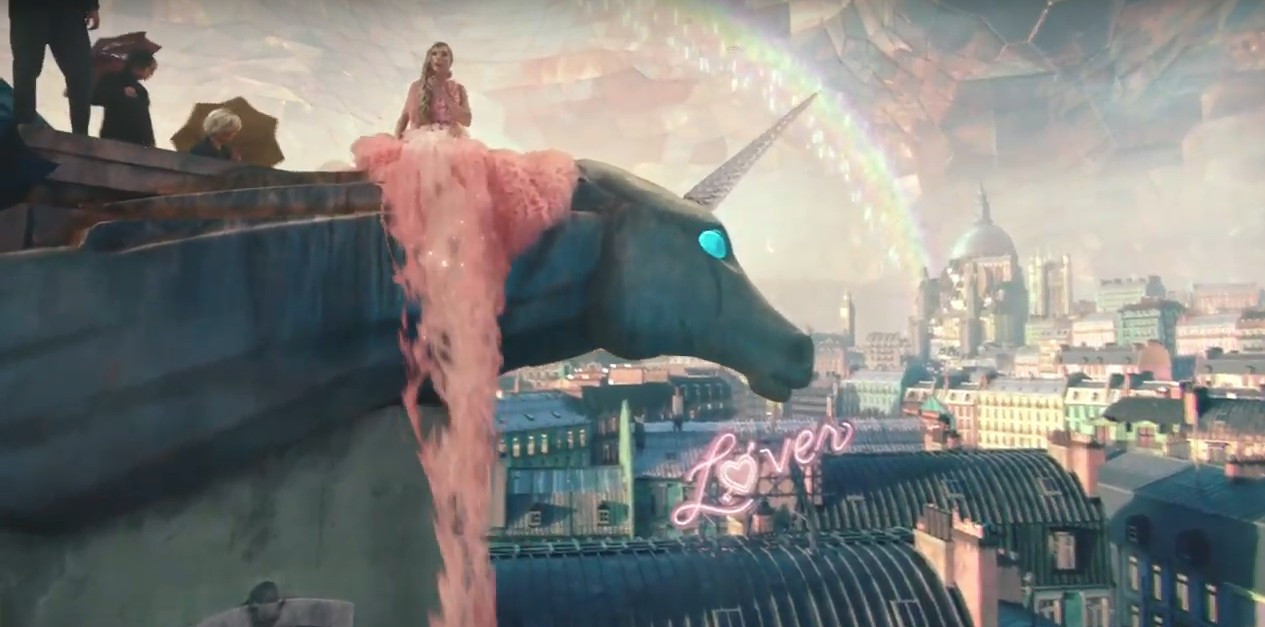 YouTube/Vevo
This Swift quote makes it seem as though the title of the album is Lover, considering "lover" shows up twice in the "ME!" song lyrics and you can see the word in the music video.
Talking about "ME!" and her new album, Swift shares with the outlet, "I wrote the song this past winter, but I've known for quite a while what I wanted this album to look like, feel like, and evoke. I wanted it to be like the sky looks after a storm. Colourful, calm, somehow more beautiful than it ever had been before."
Don't miss E! News every weeknight at 7, only on E!
Source: Read Full Article