Taylor Swift has a long history of writing songs to exact revenge on her exes or casually continue a girl fight.
This season though looks like a season of change for our favorite country-turned-pop superstar. Her new album features light airy colors and happier, more positive vibes. The album is set to release at the end of summer and Swifties cannot wait.
Taylor Swift's first single from her new album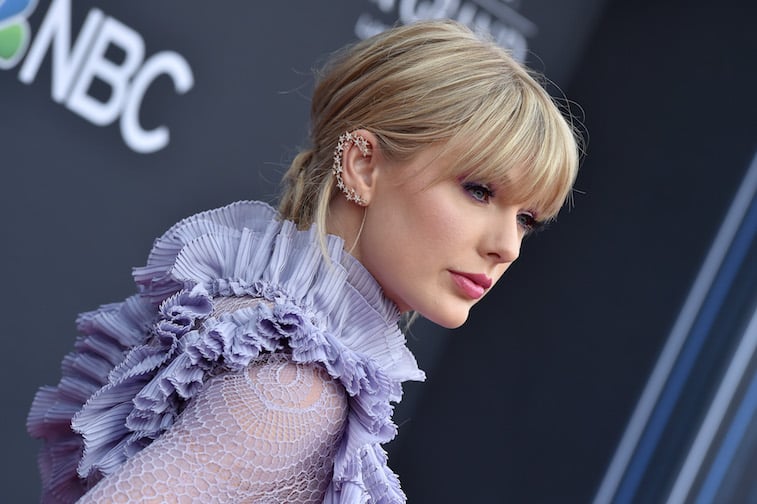 Taylor released the first single from her new album. Her song "ME!" features Panic! at the Disco's Brendon Urie and is all about owning what makes you individually "you."
Swift, who has always embraced her individuality, counted down the days until release on her Instagram page for her fans. She seems to be embracing a new "me" lately full of butterflies, rainbows, and all things happy.
Swift is GLAAD to be promoting her new album
Taylor's newest single seems to be a direct high-five to the LGBT community. Including lyrics such as "shade never made anybody less gay" and referencing GLAAD (the Gay & Lesbian Alliance Against Defamation) which is an American media monitoring organization founded by LGBT people in the media.
Her music video for the single features several famous faces on the LGBTQ front, all supporting Taylor's work and each other. We see cameos from more than 20 celebrities who are part of the LGBTQ community.
Celebrities involved included names like Jesse Tyler (Modern Family), the entire cast of Queer Eye, Olympic athlete Adam Rippon, and Ellen DeGeneres. Taylor unquestionably stands as an ally.
It's definitely an anti-hate anthem, calling out all the people who judge others based on something that they don't understand. She calls out the haters, pointedly making fun of their signs and their name calling. Angry, bigoted, and overtly white people are featured in her music video.
Taylor has been very clear where she stands
https://www.instagram.com/p/ByvApYYBaNW/
Taylor Swift is an ally for the LGBTQ community and is very clear about where she stands. From her poignant song lyrics to her appearance in support of her friends, the star is definitely promoting tolerance and love.
As the beginning Pride month kicked off, she was there to support tolerance by giving a performance at the famous gay bar The Stonewall Inn.
Taylor Swift encourages fans to do good things and love each other
"Why be mad when you can be GLAAD?" the star croons to her adoring fans. Her sentiments seemed well received from her fans as the GLAAD organization has been receiving bunches of donations in Taylor's honor.
$13.00 donations have been rolling in since the debut of her song. 13, of course, is Taylor's favorite number.
What else will be on Taylor Swift's new album 'Lover'?
https://www.instagram.com/p/Byqi9nGD8gb/
This looks like the beginning of a wonderful new chapter in Taylor's career. As indicated by her happy, pastel-colored Instagram feed, and the Easter eggs she's been dropping regarding the upcoming songs.
However, knowing what we know about Taylor we're sure it won't me all candy coated and sugar. We bet she's got some of her signature sass attached to her new album too.
Swift promises her loyal fans:
"This album, in tone, it's very romantic and not just simply thematically, like it's all love songs or something. I think the idea of something being romantic, it doesn't have to be a happy song. I think you can find romance in loneliness or sadness or going through a conflict or dealing with things in your life. I think it just kind of looks at those things with a very romantic gaze."
Her new album will be available August 23 and will be her first full album release since her moody, 2017 reputation album. You can pre-order it now! Like true Swifties, we cannot wait.
Source: Read Full Article