Call the Midwife Season 11 has come to an end. Fortunately for fans of the heartwarming period drama, the show has already been renewed for season 12 and 13. But new episodes likely won't air on PBS until sometime in 2023. Until then, stream one of these 12 shows like Call the Midwife, which will fill the gap until we return to Nonnatus House. 
'All Creatures Great and Small' 
A young vet named James Herriot (Nicholas Ralph) takes a job at a small Yorkshire practice in this 1930s-set series that premiered in 2021 on PBS. All Creatures Great and Small delivers the kind of heartwarming moments that Call the Midwife fans have come to love, though in this cast the patients are dogs, cows, and sheep rather than people.  
Two seasons streaming on PBS Passport and the PBS Masterpiece channel on Prime Video.
'Doc Martin'
A successful but prickly doctor (Martin Clunes) abandons his life in London after he develops a fear of blood. He sets up a practice in a small coastal village in Cornwall and has to adjust to life in his surroundings in this long-running series, which is due to come to an end with its 10th season, airing in the U.K. later in 2022.
Streaming on Hulu, Acorn TV, Tubi, and Pluto TV.
'Bramwell' 
This 1990s period drama tells the story of Victorian-era physician Eleanor Bramwell (Jemma Redgrave) who opens a clinic in a London slum after she's fired from her job at a hospital. Like Call the Midwife, it's set in the impoverished East End and explores social issues such as racism, abortion, and domestic violence through a medical lens.  
Streaming on Tubi, Pluto TV, and BritBox.
'Virgin River' 
A few years after the end of the Civil War, a female doctor (Jane Seymour) from Boston sets up shop in a small frontier town, where she has to win over the skeptical locals. This popular series ran for six seasons from 1993 to 1998 and still airs in reruns on Hallmark Drama and StartTV.
Six seasons streaming on FreeVee and Pluto TV.
'Mercy Street' 
Like Call the Midwife, PBS's Mercy Street is based on real life. The show takes its inspiration from the memoirs of Mary Phinney von Olnhausen, a Civil War nurse who worked at a hospital in Union-occupied Alexandria, Virginia. Mary, who is from New England, is firmly on the side of abolition. Emma Green (Hannah James), another volunteer nurse, is loyal to the Confederate cause. 
Two seasons streaming on PBS Passport and the PBS Masterpiece channel on Prime Video.
'The Crimson Field' 
More wartime medical drama unfolds in The Crimson Field. This single-season drama from creator Sarah Phelps (A Very British Scandal, Dublin Murders) focuses on a trio of British volunteer nurses working at a field hospital during World War I.  
Streaming on the PBS Masterpiece Channel on Prime Video.
'Good Girls Revolt'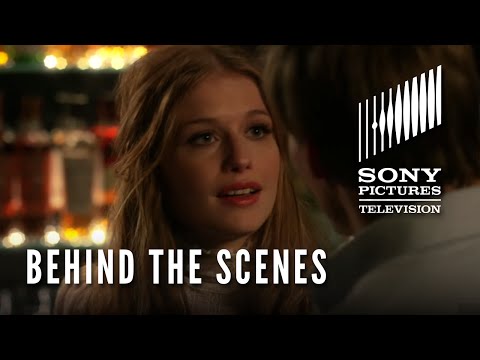 Call the Midwife is firmly in the midst of the swinging '60s in its most recent seasons, a decade of massive political and social change in both the U.S. and the U.K., especially for women. For a look at how things were unfolding in the United States, stream Good Girls Revolt. This canceled-too-soon Prime Video series is about a group of female researchers at a weekly newsmagazine who stand up and demand equal treatment from their employers. It's based on the real fight for pay equity among the female employees at Newsweek.
One season streaming on Prime Video.
'Ms. Fisher's Modern Murder Mysteries' 
Another 1960s-set series, Ms. Fisher's Modern Murder Mysteries is a spinoff of Miss Fisher's Murder Mysteries. It follows Peregrine Fisher (Geraldine Hakwill) the niece of Phyrne Fisher, who takes up mystery-solving in mid-century Melbourne following her aunt's mysterious disappearance.
Two seasons streaming on Acorn TV.
Check out Showbiz Cheat Sheet on Facebook!
Source: Read Full Article