One of the most popular 90 Day Fiancé couples in the show's history is Angela and Michael. The pair, who first appeared on the second season of the Before the 90 Days part of the franchise, can always count on a fan reaction to their behavior. Recent rumors, however, suggest the pair have split. But are these rumors true? And will the pair appear on a new season of the popular TLC reality show soon?
[Spoiler alert: Potential spoilers for upcoming episodes of 90 Day Fiancé are ahead.]
Angela and Michael are teasing a split
Back in June 2021, Angela and Michael told Entertainment Tonight that they'd split up.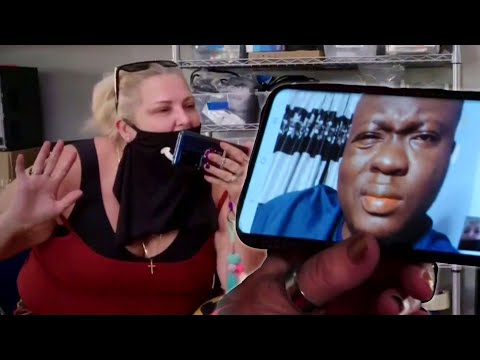 But according to In Touch, the explosive fight between the popular 90 Day Fiancé couple was just another bump in the road that they, eventually, overcame. Additionally, a fan posted a photo of himself and Angela at the Georgia native's birthday party in Las Vegas, NV, and the fan confirmed that Angela and Michael were still together.
This is leading many fans to speculate that much of the drama between the two is strictly "for the cameras."
But the '90 Day Fiancé' pair may still be together
Angela and Michael have been trying to live their lives in the United States since they first got married. However, thanks to the COVID-19 pandemic, getting Michael's visa approved has been a bit of a process. However, in a recent podcast interview with Kiki and Kibbitz (via Monsters and Critics), Michael's aunt Lydia — with whom Angela had a fight at the last tell-all — had some happy news to report.
Michael's aunt claimed that her nephew's visa to the United States had been approved. But Aunt Lydia also claimed she was worried about her nephew because of his wife's past behavior (which was questionable, to say the least).
This sentiment was also recently shared by a fellow 90 Day Fiancé cast member, as well.
Recently, fellow castmember Usman put Angela on blast for 'using' Michael
Usman, a cast member from the current season of 90 Day Fiancé: Before the 90 Days, never met a headline he didn't like. And while he may not personally know Angela and Michael, he had no problem putting Angela on blast recently. According to the aspiring rapper, Angela is using Michael for his money.
"So this scammer called (AngeDevil) now calling me and my innocent brother @it's___MrMichael names after using him to film for over four years and used all his money from Cameo to buy yourself a house and still refused to take him to [the] US and leave him. Michael, don't worry, I will personally take you to America," wrote Usman in a now-deleted Instagram Story.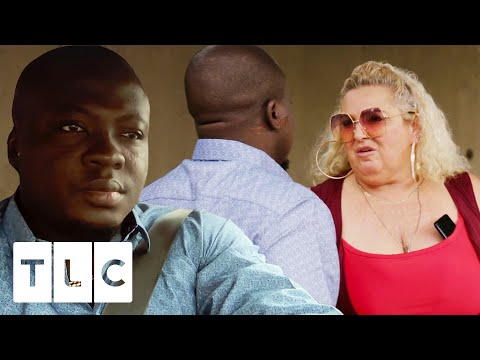 It's not immediately clear how Usman plans to "personally" take Michael to America, or even if such a thing is possible. However, the 90 Day Fiancé star certainly made headlines for his claim. We'll just have to tune in to future episodes to see how things with Angela and Michael play out.
Source: Read Full Article